| | | | |
| --- | --- | --- | --- |
| 1997 BAE Jetstream J41 | Reg #: CX-CAF | TTAF: 15170 | $1,550,000.00 |
Engines:

Left Engine:
TPE331-14 1500 HP
TSOH: 4,117

Right Engine:
TPE331-14 1500 HP
TSOH: 2,788
Props:

Left Prop:
Last Overhaul: October, 2007

Right Prop:
Last Overhaul: October, 2008
Interior:
New 21 passenger interior reconfigured from 29 seats.

Front galley and aft enclosed flushing lavatory.

Two clubs with four seats each, one stand up cabin, new leather on seats, baggage pod and big baggage compartment, air conditioner and electric heaters.
Exterior:
New exterior paint.

Overall Grey and Blue with Red side stripes.
Avionics:
Autopilot: Honeywell CAT 1 PC 400
Clearance delivery unit: Honeywell CD 850
CVR: Universal CVR 30A
Communication C.S.: Honeywell SRZ 850
Digital ADC: Honeywell ADZ 800
Digital Clock: Davtron
Digital Flight Director: Honeywell FZ 450
Dual ADF: Honeywell SRZ 850
Dual AHARS: Honeywell AH 600
Dual DME: Honeywell DI 850
Dual NAV Units: Honeywell RNZ 850
Dual Mode S ATC Trans.:Honeywell RCZ 850
Dual RMU: Honeywell RM 850
Dual VHF Comms: Honeywell SRZ 850
EFIS: 4-Tube Honeywell EDZ 805
ELT: Narco ELT 910
FDR: Fairchild F-1000
GNS/XLS: Global Wulfsberg
GPWS: Sundstrand MK VI
Radio Altimeter: Honeywell RT 300
Stand By Altimeter: Smiths 1600 AM
Additional Features:
IFR GPS coupled to F/D and A/P
Long Range Fuel – 5800 lbs.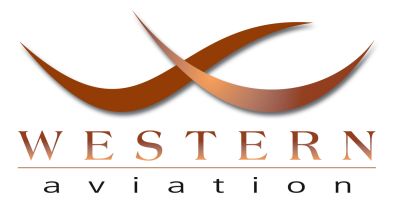 Western Aviation
1611 Windsor Park Dr
Ste 101
Houston, TX 77094
Phone: 800-913-JETS
Cell Phone: 281-391-2510
Fax: 419-851-8294
View Dealer's Other Ads
Tell the dealer you saw this ad on AircraftDealer.com