Bell aircraft for sale
---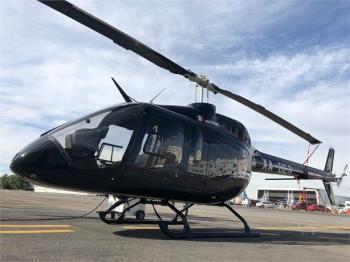 DISCOUNTED PRICE! 2018 Bell 505 Only 745 total hours! Like-New, Corporate VIP, One Owner since New, Dual Controls, Inlet Barrier Filter, Rotor Brake, Frahm Equipment, Automatic Door Openers, Wire Strike Protection System, Electronic Standby Instruments, Second VHF Comm on Pedestal Mount, Premium 16" Leather Seats Black, Bose Headset Adapters, Bose A20 Noise Cancelling Headsets, Always Hangared, ND...
...more
.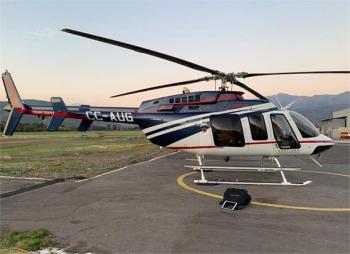 Only 433 total hours! Corporate VIP, One Owner since New, Autopilot 2-Axis, Air Conditioner w/ Dual Fwd Evaporators, Bleed Air Heater, High Visibility Crew & Cabin Doors, Leather Interior Seats, Aux Fuel 19 Gal., AFS Inlet Barrier Filter, Onboard Cargo Hook w/Cargo Mirror Kit, Radar Altimeter, Heli-Utility Basket w/ Quick Release, Quiet Cruise, Dart Bearpaw Kit, Tail Rotor Pedal Safety Kit, Wire S...
...more
.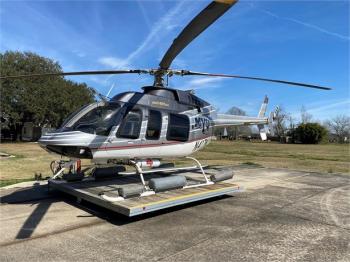 Beautiful, well-equipped Bell 407GXP with 2-Axis Auto-pilot, Tri-Bag Float Kit w/Float Steps and Raft. Leather Interior with Coordinated Carpet. Very well-maintained with excellent records. Complete Logs, Ground Handling Wheels and Tie Down Kit. LOCATED in New Orleans. Airframe: Total Time: 1,472.9 ...
...more
.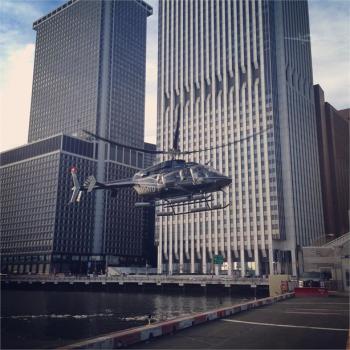 Auto Pilot, Radar Altimeter, What a Beauty !! 135 Ready Just Reduced !! Airframe: Total Time: 5,102 Wysong Completion Center AAI High Visibility Passenger Doors and Fixed Window AAI High Visibility Crew Doors Wysong Headset Hangers Air Comm Bleed Air Heater w/winshield and chin bubble defrosters Air Comm Air Conditioner w/dual fwd evaporators AAI or Dart Cockpit and Passenger Cabi...
...more
.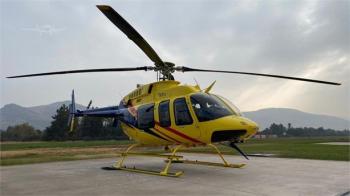 Low Time Corporate Bell 407GX, Autopilot, Inlet Barrier Filter, Air Conditioner, Heater, Aux Tank, Wire Strike Protection System. Airframe: Total Time: 667...
...more
.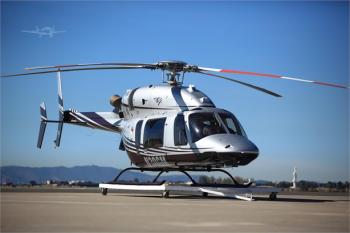 TOTAL TIME: 826.0 DELIVERED NEW MAY, 2012 FROM BELL HELICOPTER Don't miss the chance to own this aircraft. Click
here for more details.
.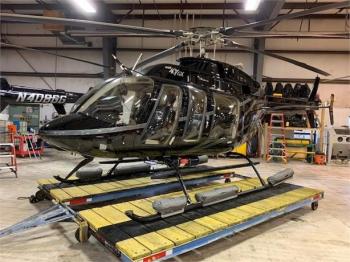 Lowest Price GX On The Market !!!!! FLOATS !! Air Conditioning and Heat Airframe: Total Time: 5,151.5 Engines: SHOT: 3925...
...more
.

PRICE JUST REDUCED!! Like New, Full Bell extended warranty 1500hrs/2 Years, High vis blades, Flight Instrument Kit, 28 Amp battery, Dual Controls, Rotor Brake 8 Bose A20 headsets, Kink KX 144A With Glidslope NAV, Encoding Altimeter, Compass System KCS 55A Provisions, Converter w/KI525A, Avionics blower Kit, Aft ICS 6 station, Interior Trim Corporate, Soundproofing Corporate, Corporate Headline...
...more
.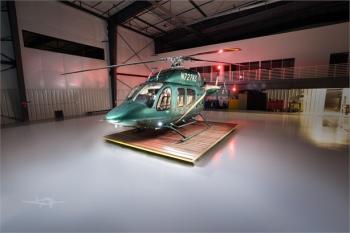 Engine, airframe, avionics and parts are 100% enrolled on JSSI. MAG VVIP "SILENS" interior with SIL4 Noise Reduction installed in 2016. New paint in 2016 and kept in a climate controlled hangar in Virginia. Equipped with dual pilot controls for dual pilot IFR operations, 4th axis autopilot, dual evaporator air conditioning, inlet barrier filter. Contact Kuhn Aviation for more the full brochure...
...more
.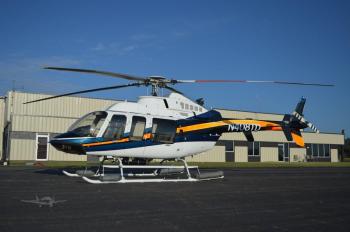 EAGLE HELICOPTER HONEYWELL ENGINE UPGRADE LOTS OF POWER 206-706-341-125 Cerao Hook Provisions 407-705-601-109 Interior Standard 407-706-015-101 Fire Detection Svstem 407-705-605-101 Armrests -Standard 407-705-701-11 1 Seats - Standard 407-706-004-101 28 Amp Hour Batterv 407-706-020- 101 Max Internal Gross Weloht Kits & STC's 407-536-101/102 AAI Folding maintenance Steos 407-532-101 AAI...
...more
.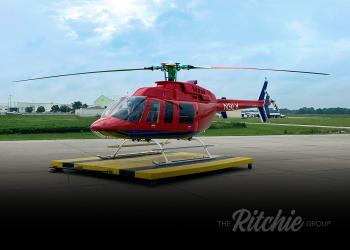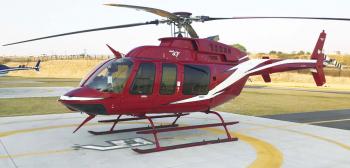 Featuring G500H TXI 10" Display & GTN750H. Engines: TSN: 1750 Don't miss the chance to own this aircraft. Click
here for more details.
.