1998 ASTRA/GULFSTREAM SPX
Reg # N907DP
Inquire
This aircraft has had exceptional care and shows excellent paint and interior. A must see aircraft.
Airframe:
TT: 7032
Landings: 4552
Engines:
Garrett TFE 731-40R-200G On MSP Gold: $315/hr/eng
Collins Proline IV
Collins FCC 4005 Autopilot
Collins TCAS II w/change 7
Collins Radar Altimeter 55B
Collins TWR-850 w/Turbulence Detection
Collins ADF-462
Dual Collins DME-442
Dual Collins TDR-94D
Dual Collins ADS 850 ADC
Dual Collins VHF-422C Comms
Dual Collins VIR-432 Navs
King KHF 950 w/SELCAL
Dual Universal UNS 1C+ FMS's
Universal AFIS UL 601
Stormscope 1000
Honeywell EGPWS KGP 560
Universal CVR 30B Cockpit Voice Recorder
Dual AirCell 3100 Iridium Cordless SATCOM
Overall Matterhorn White w Gloss Black, Grand Purple, Silver and Royal Blue Accent Stripes - 2007
New Leather in a Panelfina Fashionable Pattern Installed January 2020 with New Carpet in a Gorgeous Sculptured Design, 7 Passenger Seating Plus Belted Lav, Fwd Facing Seat Opposite Two Place Side Facing Divan, Aft Four Place Club, Right Hand Forward Facing Galley with Cabinets, Four Rosen Monitors at Each of the Aft Club Seating, CD2000 Airshow w/Moving Map on 10.4 Inch Screen.
ADS-B Out
Dual Long Range Oxygen Tanks (77 Cu. Ft.)
Basic Aircraft Weight 13,712
Ni-Cad Batteries
Pulse Lighting
Nine-Person approved life raft.
Installed Long Range Extension Fuel Tanks
Electronic Checklist
"C" (48 Month) check completed December 2017
All ADs and SBs complied with Gulfstream CMP Maintenance Program.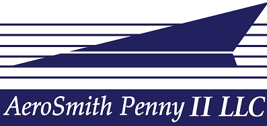 AeroSmith Penny II, LLC
Houston,TX
Tell the dealer you saw this ad on
AircraftDealer.com