Inactive Ad
---
The ad you requested is no longer active, however you may be interested in some of the following Beech Baron 55 ads:
---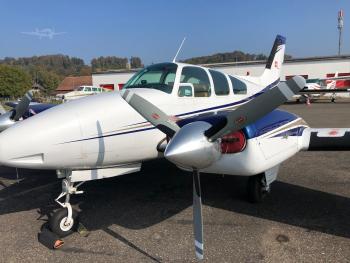 Very nice oldtimer! First production year of the Baron 55 Imported from USA to Switzerland in July 1969 with 3402:00 hours Cruising speeds: 225 mph at 75 percent power (2450 rpm) at 7,000 feet 220 mph at 65 percent power (2450 rpm) at 10,500 feet 1,225 miles range (45% power, 10,000 ft., 140 gal.) (Includes full allowance for fuel used during warm-up, taxi, take-off and climb to altit...
...more
.

Total Time: 2534 TT Engines: Continental IO-470L (260HP) 830 & 989 Since Major Overhaul Props: Three Blade Hartzell with 299 Hours Since Overhaul ...
...more
.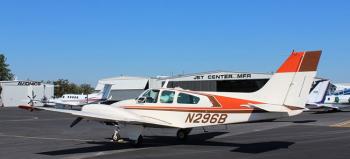 Airframe: 1366.6 TT Landings: 1664 Engine(s): Engine 1: 1366.6 TT Engine 2: 485.7 SMOH Prop(s): Prop 1: 1457.6 TT Prop 2: 1457.6 TT...
...more
.

Total Time: 1,198 TT Engine: 1,198 Hours Since Factory New L&R with 150 STOH Propeller: 49&804 Hours Since Overhaul...
...more
.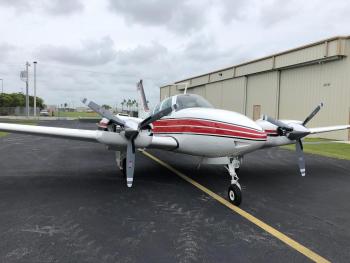 Airframe: Total Time: 1750 Engines: Time L/R: 1750/1750 SNEW Left: TCM IO520-C / S/N 126468-8-C Right: TCM IO520-C / S/N 126467-8-C Props: Left: 3AF32C75-NR / S/N 798447 / 90 TSOH Right: 3AF32C75-NR / S/N 737351 / 90 TSOH...
...more
.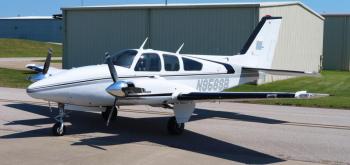 Airframe Hours: 6315 Hours TT Engine Hours: 1300 Hours SMOH L/R Prop: 1300 Hours SPOH Left 650 Hours SPOH Right Polished Spinners...
...more
.

Barnett Investment Group, Inc.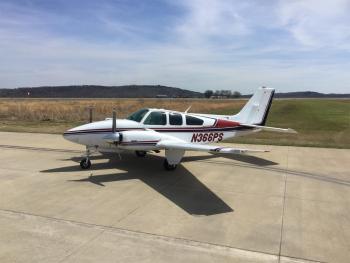 Airframe: 1700 lb useful load 166 gal useable fuel Engines: 680 SMOH Left and Right Engines Don't miss the chance to own this aircraft. Click
here for more details.
.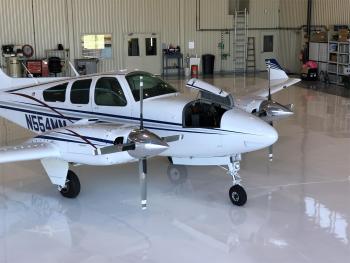 For sale by owner 1975 beech Baron E55 colemill Foxstar This beauty has it all and then some 300hp io 550 engine Winglet 166 gal tanks 6 hr range New garmin raidio stack and a whole lot more See pic for full list Airframe: Total Time: 2222 Engines: Engine 1 Time: 1221 SMOH Engine 2 Time: 1221 SMOH IO 550 C 330 hp Props: 4 Bladed Hartzell Q Tip HC C4YF-2E...
...more
.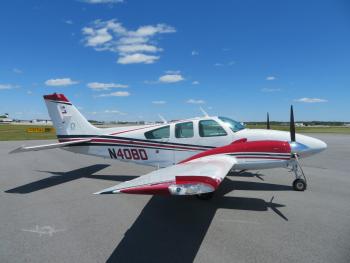 N40BD 1975 Baron E55, Serial No. TE-1014, 4125 Total Time, IO-550 300 Horsepower D'Shannon Engine Conversion 955 Since Factory Reman,, 3 Blade Hot Props 710 Since Overhaul, Century IV Autopilot w HSI and Yaw Damp, Air Conditioning, Garmin GMA-340 Audio Panel w Intercom System, Garmin GNS-530W GPS/Nav/Com, GNS-430 GPS/Nav/Com, GDL-69A XM Weather and Music, Garmin 696 Yoke Mounted GPS, WX-1000 Storm...
...more
.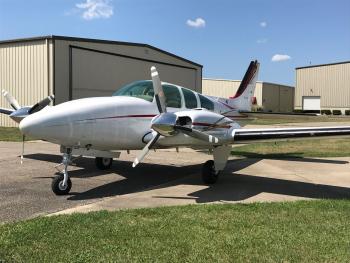 1976 E55 Baron - 380 SMOH w/ fresh top overhaul and bottom overhaul, fresh props, good cosmetics, boots, dual Garmin 430s, KFC200 Flight Director. Engines: SMOH Left: 490 SPOH Left: 120 Left & Right Engines SMOH by Signature. Left & Right Engines Top & Bottom End Inspection & Repair: 110 Hours...
...more
.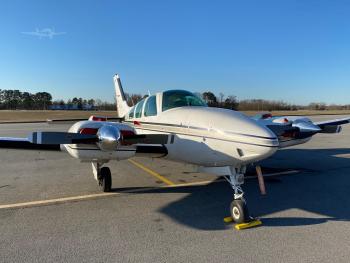 For sale by owner, very well maintained Beach Baron, This is not a broker airplane, Owner has purchased a King Air. Will make someone a Very nice airplane. Professionally Flown and Operated Hangered Meticulous Maintained Airframe: Total Time: 4431.4 No Known Damage Janitol Heater Overhauled New Main and Baggage Door Seals Main Door Steward Baggage Door Spring Large Baggage Door ...
...more
.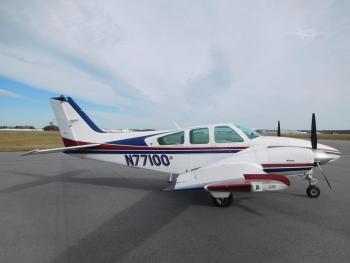 1795 Hours Total Time Since New, Engines 250 Since Major Overhaul by GANN, 3 Blade Props, S-Tec 55X Digital Autopilot with Altitude Hold and Glideslope Coupling, Sandel 3800 EFIS HSI, Garmin GNS-430W GPS/Nav/Com w WAAS, Garmin 496 GPS/Map w XM Weather #2 GPS, SL-30 Digital Nav/Com #2, Garmin GMX-200 MFR w Terrain and Chartview, Sperry Color Weather Radar, Insight Graphic Engine Monitor, Shadin Dig...
...more
.