1981 Colemill Baron B55
Reg # N3714S
$199,500
Well maintained Aircraft with good record keeping. Exterior and interior are in great shape, Aircraft shows extremely well. Aircraft always hangared. No known damage history. Several upgrades include: Colemill 300 horsepower STC engine upgrade (200kt cruise), Garmin GNS 530, wing and vertical stab vortex generators, Remote AirWolf oil filter STC and Rosen sun visor STC.

Aircraft Specifications:
Year: 1981
Manufacture: Beechcraft
Model: 95-B55
Price: $199,500.00
Location (nearest city): Chesterfield, VA (FCI)
Condition: Used
Serial number: TC-2356
Registration number: N3714S

Total Time: 5,707.3 hours
Flight Rules: IFR
Number of seats: 5
Damage History: No known damage history. Researched on aviation database.

Engine/Propeller specs:
Engine: Continental IO-550-E
Power: 300 Horse power
Engine hours 1,436.2 hours SNEW
Engine hours 1,436.2 hours SNEW

Left Prop:
Propeller Hartzell 3 blade
Model EHC-G3YF-2UF
Propeller hours 1,436.2 hours SNEW
Right Prop:
Propeller Hartzell 3 blade
Model EHC-63YF-2UF
Propeller hours 1,436.2 hours SNEW

Airframe:
Hangared: Yes
Complete logs: Yes (Digital copy of logs available upon request.)
King Auto Pilot 200
Garmin GNS 530
Garmin 510
Collins Transponder TDR-950
Collins Audio Marker AMR-350 Audio Panel
Collins Comm/Nav Radio VHF-251/VIR-351
Collins DME
Collins ADF-650A
WX-10A Stromscope
Shadin Fuel Flow Gage
Gemini Insight 1200 Engine Monitoring
ADSB GDL82
9/10 - White/Gray base paint with maroon and tan stripes running down the length of the fuselage.
9/10 - Gray leather seats, dark gray carpet and off-white headliner. Two-tone gray and off-white sidewalls. Seats, carpet side walls, and Headliner is in great shape.
Colemill STC 300 HP Engine Upgrade
Vortex STC Generators on wings and vertical stabilizer
Rosen Sun Visors
Airwolf Remote Filter
Davtron Clock Yoke Mounted
Prop Alcohol Anti-System
Electric Elevator Pitch Trim
Four place intercom
Weight and Balance:
Max Gross: 5,120.96
Aircraft Empty Weight: 3521.46
The Useful load: 1599.5

Subject to prior sale. All specifications and claims subject to buyer verification.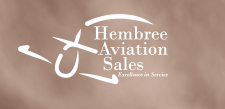 Hembree Aviation Sales
Quinton,VA
Tell the dealer you saw this ad on
AircraftDealer.com