Inactive Ad
---
The ad you requested is no longer active, however you may be interested in some of the following Beech Bonanza 33 ads:
displayAdsHomeRecent
---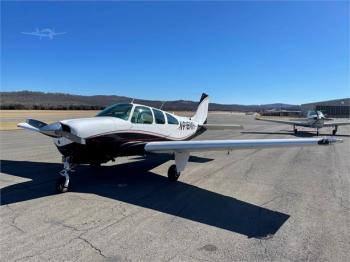 Clean and well maintained 1968 Beechcraft E33A Bonanza For Sale. Excellent exterior and interior by Rose Aircraft Services, Mena, Arkansas; stripped and painted, recovered seats in 2011. Avionics include Garmin GTN 750 touchscreen GPS/NAV/COM. Will Take Trades! Call today! Airframe: Total Time: 7,567 Engines: Continental IO520BA Time: 1141 SMOH TBO: 1700 Rebuilt 8/3/1993 Props: McCa...
...more
.
MN, US
$169,900 OBO/Make Offer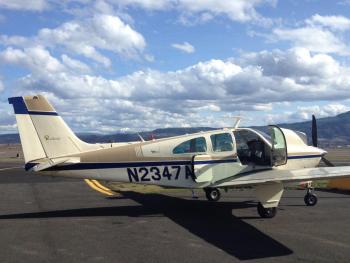 Well preserved 1969 E33 Bonanza for sale with fresh annual, fresh overhauled engine and new propeller. Airframe: TTAF: 6,201 Engines: Continental - IO-470-FCN TSN: 5 New Engine Props: Hartzell TSN: 5 New Propeller...
...more
.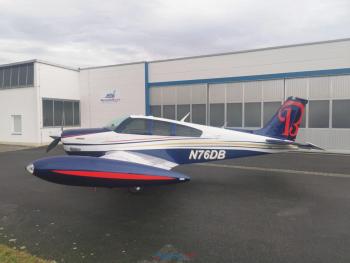 ASI are proud to present this outstanding 1976 Beechcraft Bonanza F33A. The aircraft is simply stunning with new paint, interior and avionics. If you are looking for a true touring aircraft then look no further. Fitted with factory oxygen you can climb above the weather, the avionics make for a full IFR fit and other additions include LED landing lights. This aircraft has just three owners since n...
...more
.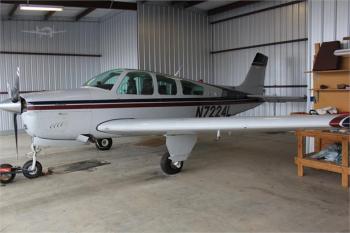 N7224L 1985 Bonanza F33A, Serial No. CE-1057, Approximately 1490 Total Time, IO-550 300 Horsepower Engine 70 Since Factory Reman with D'Shannon Engine Cooling Baffles and Three Blade Prop. It has the King KFC-200 Autopilot with Flight Director and HSI, Garmin GNS-530W GPS/Nav/Com w WAAS, King KMA-24 Audio Panel with 3 Light Marker Beacon, Intercom System, WX-10A Stormscope, Garmin GTX-345 Transpon...
...more
.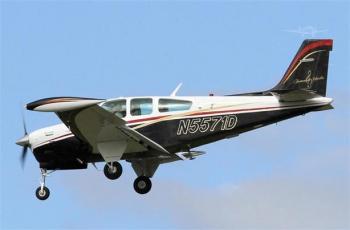 N5571D 1989 Bonanza F33A, Serial No. CE-1405, Approximately 3000 TT, IO-550 300 Horsepower Engine with with Whirlwind II Turbo-Normalizer 1500 Since Factory New and Approximately 550 Since Top Overhaul. N5571D has D'Shannon 20 Gallon Tip Tanks (114 Gallons Total Usable Fuel) with Gross Weight Increase, Built-In Oxygen, Turbo GAMI Fuel Injectors and D'Shannon Engine Cooling Baffles. Other Features ...
...more
.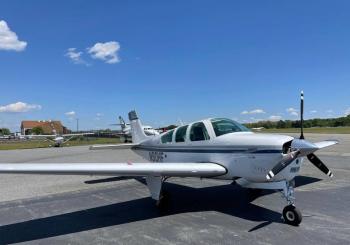 Airframe: TTAF: 3282 Engines: Factory reman IO550 Time: 135 SFRM Props: Time: 135 SOH Don't miss the chance to own this aircraft. Click
here for more details.
.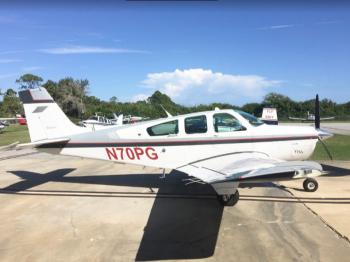 AIRFRAME: 1,590 TTSN ENGINES: CONTINENTAL IO-520-BB 1,590 TTSN PROPS: 3 Bladed HARTZELL 1.590 TTSN...
...more
.