Inactive Ad
---
The ad you requested is no longer active, however you may be interested in some of the following Beech Bonanza 36 ads:
displayAdsHomeRecent
---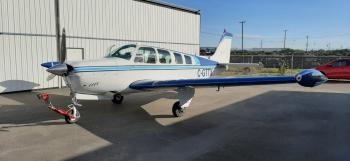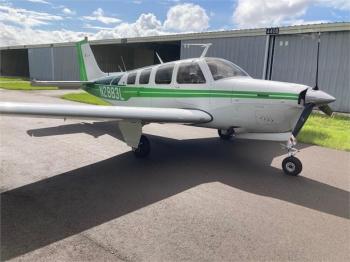 Airframe: TTAF: 3229 SAME OWNER SINCE 1985 MARCH 2020 ANNUAL IO-550B5F FRACTORY REMAN-TSTOPOH 584 D'SHANNON MOD. ...
...more
.
New to the market is this absolutely beautiful 1984 A36 Bonanza! Owned by an A&P for nearly 30 years, so this airplane is ready to go. Factory AC, G530w, G430w, ADS-B in/out, fully coupling KFC200 with altitude preselect and yaw damper. Newer paint, very nice interior and a useful load of 1405 pounds. This Bonanza is ready to take you and your family on your next trip in style and comfort. This is...
...more
. AIRFRAME: TTAF 2519 hours PROPELLER: 3 blade 859 hours ENGINE: SMOH 859 hours ...
...more
.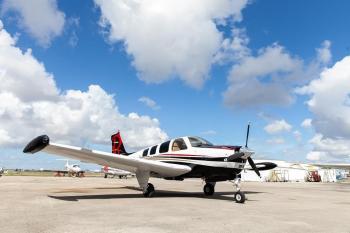 New Paint 2019 New Interior 2019 Air Conditioning Upgraded Avionics Airframe: 20,163 Total Hours No Damage History Complete Logs and Records Engines: Continental IO-550-B, 300 HP, 1700 TBO 1589 Hours Since Overhaul Props: Hartzell 3-Blade Hours Since Overhaul: 175 Hours, 2016 Governor: Freshly Overhauled...
...more
.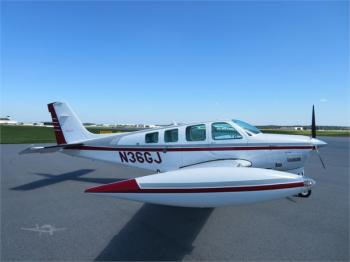 N36GJ 1996 Turbo-Normalized Bonanza A36, Serial No. E-3020, 1645 Total Time, Engine IO-550 300 Horsepower Engine 420 Since Major Overhaul, 3 Blade Hot Prop 408 Since Overhaul, Factory Air Conditioning, De-Ice Boots, Tornado Alley Turbo Whirlwind II Turbo-Normalizing System, D'Shannon 20 Gallon Tip Tanks, 114 Gallons Usable Fuel, King KFC-200 Autopilot Integrated to Garmin G500 EFIS Primay Flight...
...more
.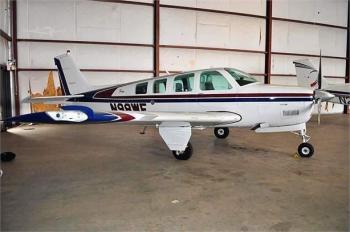 1,191 TT, 417 SMOH, 72 STOH, A/C, GAMI's, GTX-345, HID, NDH. Airframe: Total Time: 1,191.2 Engines: 416.8 Since G&N Overhaul Since IO-550B37B Serial # 682825 72.1 Since NEW Millenium Cylinders & Lifter Bodies Props: 416.8 SPOH (October 2013)...
...more
.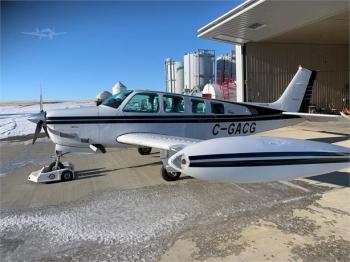 C-GACG 1997 Turbo-Normalized A36 Bonanza Serial No. E-3082, Total Time = 1875 Since New, Engine IO-550 300 Horsepower Engine with Tornado Alley Turbo Whirlwind III Turbo-Normalizer with Rammer II Intercooler, 75 Since RAM Major Overhaul with New Cylinders etc., Built-In Oxygen System, 3 Blade MacCauley Hot Prop, Osborne Tip Tanks (20 Gallons Each), Factory Air Conditioning, King KFC-150 Autopilot ...
...more
.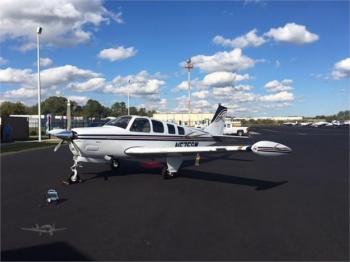 This a very low time Bonanza A36 with a factory re-manufactured engine IO550 300hp, clean logs, well maintained aircraft, best equip avionics on market, paint and interior is in excellent condition. The airframe has 1911 hours total time. The hours will change as aircraft is used weekly. Engine and prop done Jan 2016. Minor gear damage, no prop strike replace with all new Beechcraft parts well doc...
...more
.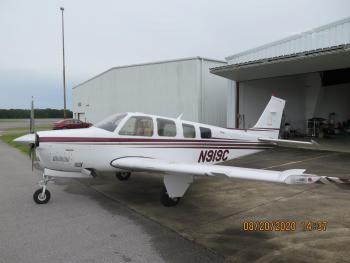 Airframe: Total Time: 1,065 Gross Weight STC 4000 Lbs COMPLETE LOGS NO DAMAGE HISTORY HANGARED SINCE NEW Engines: Continental IO-550 300 Horsepower Turbo-Normalized Engine 348 SMOH by PowerMaster w/ Millennium Cylinders (2013) Great compressions at June 2020 annual! Props: 348 Since Overhaul...
...more
.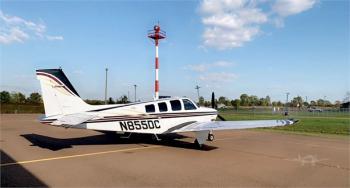 2005 A36 Bonanza. LOADED. 1013 TTAF. 563 SNEW Engine. 1013 SNEW Prop. Factory A/C. Aspen EFD1000 Pro. Garmin 530W & 430W. GDL-88 ADS-B. GDL-69A Sirius XM. Gross Weight Increase. LED Lights. Contact for Digital Logbooks. Airframe: TTAF: 1,013.1 Engines: CONTINENTAL IO550B89B Time: 563.1 SNEW TBO: 1,900 Props: HARTZELL Time: 1013.1 3 Blade ...
...more
.