1979 BEECHCRAFT KING AIR 200
$895,000
Loan Calculator here...
Close
1979 KA 200, BB-564: 8084 TT, 1272/1272 TSO, 327/327 SHSI, Gold Crown, Garmin 430/530, RDR-2300 Radar, Exterior/Interior 10/14, Fresh Phases and props. Ask Price $ 995,000.00

Contact John Murphy for full specifications, maintenance report, engine summaries, price and additional photographs at (512) 864-7111 Phone.

All Australian, New Zealand or Asian inquiries please contact John Oppenheim at Nextant Pacific at [61] 2-9402-7570 Phone.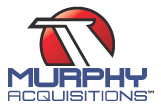 Murphy Acquisitions, Inc.
4500 Williams Drive