1981 BEECHCRAFT KING AIR 200
Reg # N269LS
$1,090,000
Trades Considered. Excellent Performer. Full Raisbeck Mods. All logs since factory new. Midwest, dry country owned and flown. L&R seat Garmin SVT G600's, GTN 750's and more. All 8/10. Beautiful.

Airframe:
TTAF: 13245

Engines:
LH Engine Pratt and Whitney PT46A-41 Ser# 85328 (All temps perfect. Excellent performance. Turbine swap with fresh HSI with 5yr/200hr warrant available if desired at $1.3m total.)
TSO 3116
CSO: 1975
SHSI: 1189

RH Engine Pratt and Whitney PT46A-41 Ser# 80254
TSO: 1984.20
CSO: 3141
SHSI: 0.0 (Prime Turbines 8/2020. 2 year 500 hour warranty parts and labor.)

Props:
Left Prop Raisbeck - Hartzell Model HC-D4N-3A (4 blade) S/N FY-52A
TSO 0.0 (Warranty 8/2020 Maxwell Propeller)

Right Prop Raisbeck - Hartzell Model HC-D4N-3A (4 blade) S/N FY-50A
TSO 0.0 (Warranty 8/2020 Maxwell Propeller)
Left and Right Seat Garmin G600 PFD/MFDs w/Synthetic Vision
Dual Garmin GTN 750 touch screen Nav/Com/GPS/WAAS
Garmin GAD43E Autopilot Adapter (fully coupled to Sperry 200 A/P for ILS and LPV approaches)
Garmin GTX 33 ES Transponder integrated into the GTN 750's
Garmin GDL 88 ADSB Datalink Transceiver (in and out)
Garmin GWX 70 On-board Real Time Weather Radar Scan with Doppler Accuracy
Mid Continent MD-302 SAM Standby Attitude Module
PS Engineering PMA8000BT Audiopanel/Intercom/MKB with Bluetooth Connectivity
Garmin Flightstream 210
Dual USB charging ports
110 volt a/c plug-ins in club area of cabin
Elt Due 2023

Beautiful left and right seat Garmin SVT G600/750 Avionics Suite installed by the well known Park Rapids Avionics in 2015.
Rated 8/10
Removed all control surfaces and flaps. Chemically striped paint from aircraft surfaces. Etched and treated aircraft skin applying epoxy chromate primer and polyurethane topcoat. Beautiful finish.

JetGlo Matterhorn White #00150
AcryGlo Black #01955
AcryGlo Ming Blue #10714
Rated 9/10
Complete replacement of the interior. All new wood veneers, leather, foam, plastics, wool carpet, leather headliner panels, leather window surrounds and side panels. Exceptional.
Raisbeck High Performance Leading Edges
Raisbeck Dual Aft Strakes
Raisbeck Quiet Props
Raisbeck Ram Air Recovery
Raisbeck Crown Lockers
Raisbeck Hi Float Gear Doors
Cleveland Wheels and Brakes
Soft Touch Tires
Updated Air Conditioning System 07/2020
New polarized window panes 2019
New pilot windshield 2018
New Co-pilot windshield 2015
$1,090m as is or $1,3M with mid time engine swap with 5yr/200 hour warranty.

We encourage a Pre Purchase inspection to be performed by a factory authorized Raytheon Hawker Beechcraft Service facility.

Beautiful Raisbeck King Air 200 with no major damage history. It is one of the finest Beechcraft King Air 200s available on the market today. Based in the Midwest and currently located in ND. We have Four large tubs of log books and they are original since factory new.

In 1981 it was delivered to the Beechcraft Sales Center in Wichita, Kansas and then based in and around Nevada until 2008 when it was sold and based in Dallas, Texas. It was in Texas until relocated to North Dakota in 2012.

Since its first day in service in 1981, this King Air 200 has been very well cared for and maintained by well known Beechcraft Service Stations and respected Beechcraft A&P mechanics and I/A's. This is confirmed with clean original logs since new. It has been owned and based in dry country and its overall condition reflects the quality of the care it has received.

Originally, it had been used for regional corporate travel for real estate development executives and for a heavy equipment dealer in Nevada. Thereafter, corporate travel in Texas as well as today for technology executives in the region.

As you walk around the exterior, you will note that the paint, boots and glass show close-to-new with a detailed finish that meets exceptional standards. Inside the cabin you will be impressed with the finish of contemporary design and detail as well as the like-new leather. It has received a prime avionics package from the highly respected Park Rapids Avionics with all new custom laser sculpted and silk screened panel. All rated 9 of 10. The condition of the overall airframe certainly confirms that it has been hangared out of the elements since new. You will not be disappointed in any way. Contact us at BSA Aircraft for an exclusive showing and experience.

All inspections currently complied with. Phase 3 & 4 inspections will be taking place end of February 2021.

Well documented history of very well known Beechcraft service centers and mechanics it's entire life.
Maintained by Beechcraft West until 1987
Maintained by Spirit Aviation until 2007
Maintained by Jet Corp in Texas 2008 Hawker Beechcraft 2008 Jet Tech 2011-2012
Maintained by Certified Beechcraft Service Mechanics - Detroit Lakes Aviation, Fargo Jet Center and King Aviation 2012-current

Ownership Location History:
Delivered to Beech Aircraft Corporation new in Wichita Kansas January 13TH, 1981
Ownership transferred February 3rd, 1981 to Beechcraft West
1st owner was a large real estate development company in Nevada. 1981 thru 1987
2nd owner was a heavy equipment dealer in Nevada 1987-1998 N# changed to N250DL in 1988.
3rd owner W* S* Trust California 1999-2002
4th owner Nevada 2002-2008 N# change to N269LS 06/03
5th owner B* A* Texas 2008-2010
6th owner P* A* S* Texas 2010-2012
Current owner ND 2012-present

Raisbeck Modifications:
Installed Raisbeck Engineering dual aft nacelle stowage compartment 1-1990
Installed Raisbeck Engineering re-contoured Wing Leading Edge kit 1-1990
Installed Hartzell quiet turbine 4-Blade propeller system
Installed Raisbeck Engineering fully-enclosed main landing gear doors 1-1990
Installed Raisbeck Engineering dual aft body strake system 4-1990

No Major Damage History.

Very clean with much to offer!

Please inquire to obtain additional information and access a copy of the complete log books. You will agree that this is one of the finest BB-200's on the market with all its added value and features.

*Please do not attempt to directly contact the owners of the aircraft listed above. Please respect their time and their privacy. Thank you in advance for contacting BSA Aircraft with any of your immediate questions regarding the exclusively listed aircraft above.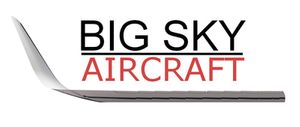 BSA Aircraft
Contact information Pending