2003 BEECHCRAFT KING AIR B200C
Inquire
Loan Calculator here...
Close
16,446 Airframe, LE 2676 TSOH / RE 2590 HSN, G-1000nxi, Raisbeck Aft Strakes and Wing Lockers, BLR Winglets with LED Lights, Hi-Floatation Gear and Avcon Side Cargo Door. Aeromed Interior with Flat Floor, 2 Stretchers, LH Aft Jumpseat.

All Australian, New Zealand or Asian inquiries please contact John Oppenheim at Nextant Pacific at [61] 2-9402-7570 Phone

Contact John Murphy for full specifications, maintenance report, engine summaries, price and additional photographs at (512) 864-7111 Phone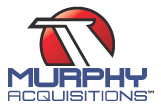 Murphy Acquisitions, Inc.
4500 Williams Drive