Inactive Ad
---
The ad you requested is no longer active, however you may be interested in some of the following Beech King Air 300/350 ads:
displayAdsHomeRecent
---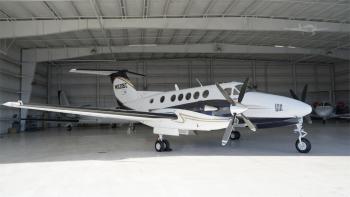 Airframe: Total Time: 9477 Engines: Time: 3023 Props: Time: 260 Don't miss the chance to own this aircraft. Click
here for more details.
.

Low Time, G-1000 King Air 300 With WInglets and Fresh Hot Sections Airframe: 5860 TT Engine Specs: PT6A-60A PCE-95533 PCE-95533 Prop(s): HARTZELL HC-B4MP-3B S/N FWA-3932, FWA2120 OVERHAULED 5/01/2013...
...more
.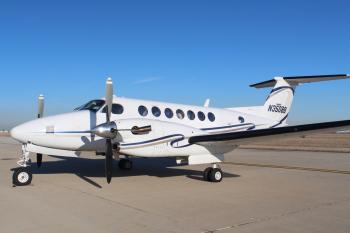 Fresh Phase 3 & 4 and 72 month landing gear inspections March 2019! Airframe: TTAF: 6050 Landings: 5,477 Engines: TSOH L/R: 2486/2486 TSHS L/R: 687/687 Left & Right: Standard Aero O/H and HSI Props: TSOH L/R: 562/562 Left & Right: Overhauled 6/15...
...more
.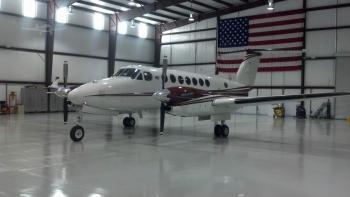 Trades Considered Airframe: Total Time: 5429.6 Total Landings: 4323 Engines: TBO 3600 Left Engine: Model: PT6A-60A PCE95682 TTSN: 5429.6 SMOH: 3193 Cycles: 4323 Right Engine: Model: PT6A-60A PCE95683 TTSN: 5420.6 SMOH: 3193 Cycles: 4323 Props: HARTZELL FOUR BLADES TT: 5429.6...
...more
.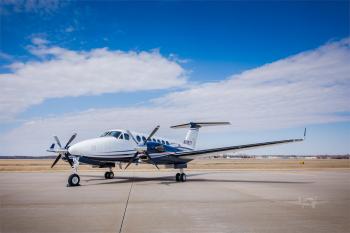 American Aircraft Sales is proud to present King Air 350 sn FL-74 with Garmin G1000 NXI avionics package and 2018 paint and interior For Sale. Airframe: Total Time: 8493 Total Landings: 6507 Engines: Time: 1290 SOH Props: 2881 Hours...
...more
.

Call for Pricing! • 5695 TTAF • TCAS II • EU Ops 1 • UNS-1E FMS • 11 Passenger Interior • Raisbeck Nacelle Wing Lockers • 2015 Elliott Paint & Interior • RVSM • Fairchild F1000 SSFDR • Frakes Exhaust Stacks • Basic Empty Weight: 9908 lbs • Rosen Passenger Audio and Video Entertainment System—Including Moving Map and Briefing System • Gill Lead Acid Bat...
...more
.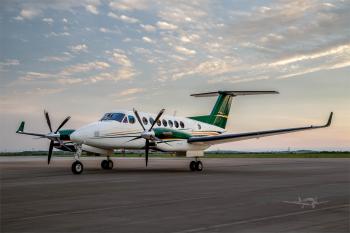 Airframe: 7,440 Hours Total Time 7,530 Landings Stevens Aviation Maintenance Tracking Engines: Left Engine s/n PCE-PK0125: 801 Hours Since Overhaul Right Engine s/n PCE-PK0124: 3,180 Hours Since Overhaul / 1,403 Hours Since Hot Section Inspection Props: 5 Blade MT-Propellers MTV-27-1-E-C-F-R(P) Left Propeller s/n 150889: 743 Hours Since New installed August, 2016. Right Propeller s/n...
...more
.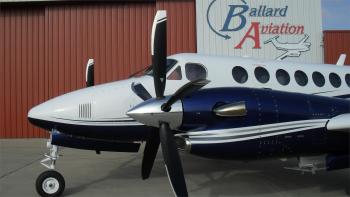 S/N: FL-409, 4054.3 TTSN, 3600 TBO, 0 / 0 HR TT SNEW PT6A-67A's Blackhawk, New MT 5 Blade Props, Raisbeck Wing Lockers & Dual Aft Strakes, NDH, Logs Complete Since New, New Paint Completed, Interior In Progress, Garmin G1000 Being Installed. Airframe: Total Time: 4054.3 Hours SNEW Landings: 2974 No Damage History Logs Complete Since New Engines: PT6A-67A Blackhawk Left Engine Serial ...
...more
.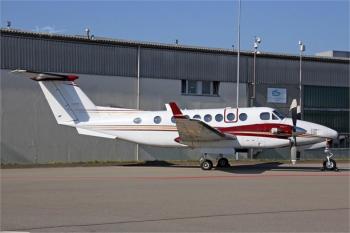 EASA Ready, One Corporate Owner Since New, Always Hangered, Excellent Condition, Maintained in Germany Since New Airframe: Total Time: 3,122 Total Landings: 1,931 No damage history Engines: PRATT & WHITNEY PT6A-60A Props: HARTZELL...
...more
.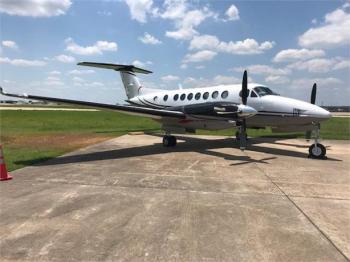 * Raisbeck Dual Aft Body Strakes & Nacelle Wing Lockers * Collins Venue Media Center * Passive Noise Cancellation System * DVD Player * Collins FGC-3000 Autopilot * Collins TWR-850 Weather Radar w/Turbulence Detection Airframe: Total Time: 2,095.3 Total Landings: 1,591 Engines: Time L/R: 2095/2095 SHOT L/R: 422/422 Props: HARTZELL...
...more
.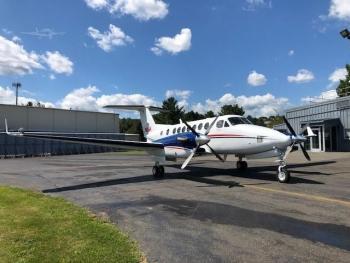 Immaculate 2011 King Air 350i for sale! 1,200 hours since new! Equipped with Proline 21 Integrated System, Aircell Axxess II Broadband, TCAS, and Collins FGC-3000 Automatic Flight Guidance System. Aircraft is ADS-B Out Compliant, Single Pilot IFR approved, and has an interior fire block. Call for more information! Airframe: King Air 350i Airframe hours since new: 1,200 hours Engines: Engine 1...
...more
.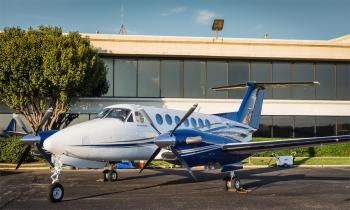 Impeccable, new to the market, King Air 350i with Collins Fusion cockpit, WiFi, ADS-B, TCAS II, Airshow 500. All Textron Service Center maintenance. Airframe: Total Time: 800 Engines: 800/800 SNEW ESP Gold Lite covers both engines...
...more
.