2005 BEECHCRAFT KING AIR C90B
Reg # N145AF
$1,595,000
Asking Price: $1,595,000 / Make Offer

Airframe:
Total Time: 5,157
Total Landings: 3,149

Engines:
Time L/R: 3,577/,3,577
TBO L/R: 3,600/3,600

Props:
HARTZELL
Prop 1: 1068
Prop 2: 1080
Collins Proline II Digital
Autopilot: Collins APS-65H
Flight Director/HSI: Collins EFIS-84 Two Tube
Radar: Honeywell RDR-2100 Color
Audio: Dual Northern Airborne Technologies AMS43 Audio Panels
MFD: Avidyne EX-500
Comms: Dual Collins VHF-22 w/CTL-22 Controls
Navs: Dual Collins VIR-32 w/CTL-32 Controls
Transponders: Dual Free Flight Systems FDL-1090-TX w/ADS-B Out
Long Range Navigation: Garmin #1 GPS-500W #2 GPS-400W
Hazard Awareness: Honeywell IHAS-8000 Multi Hazard Awareness System
Terrain Awareness: Bendix/King KMH-880 TAWS B Displayed on MFD
Traffic Avoidance: Bendix/King KMH-880 Displayed on MFD
RMI: Collins RMI-30
ADF: Collins ADF-60A w/Single CTL-62 Control
Stormscope: WX-1000
DME: Collins DME-42 w/IND-42A Indicator
Compass System: Dual Collins MCS-65
Air Data: Shadin ADC-2000
Radar Altimeter: Collins ALT-50A
Encoding Altimeter: #1 Meggitt 28007 #2 Aerosonic 101450
Alerter: TCI SSD-120-35C Alerter
CVR: L3 Communications FA2100
ELT: Artex G406-4
Standby Attitude Gyro: MidContinent MD-41
Aux Power: JET PS-835C
Overall Matterhorn White With Blue and Brown Accent Stripes. Factory Original in 2005. In Fair Condition.
Cabin: Forward hardwood partition with doors. LS/RS chart cases. Forward LS Pyramid cabinet with two storage and one ice chest drawer. Forward RS Pyramid cabinet with one gallon heated liquid container. Four adjustable lateral tracking chairs in center club arrangement. Dual executive tables. Aisle-facing belted seat with padded structural partition and storage drawer below. Aft
magazine rack. Aft forward facing belted chemical potty with relief tube. Cockpit and cabin fire extinguishers.

Interior Materials: Alcantra Master Herring Eggshell Headliner and Window Surrounds. Peronne Aerospace Beechwood Leather Chairs, Lower Sidewall, Sidewall Rails and Armrests. Light Blue Textured Fabric Upper Sidewall. Dark Blue Leather Middle Sidewall. Aspen Blue Spa Carpet. Windsor Mahogany Gloss Laminate Cabinetry and Working Surfaces. Partial New Interior in
November 2017 by Masters Air, Mena, Arkansas. In Good Condition.
Pratt & Whitney PT6A-135A Engines
Cleveland Wheels and Brakes
Precise Flight Pulse Lights
Auto Feather
Prop Sync
Ground Communication Power Bus
22 Cubic Foot Oxygen System
Concorde RG-380E/44K Lead Acid Battery
Dual Flitetronics PC-250 Inverters
Dual Door Cables
Flight Hour Meter
Lights: Dual Landing, Taxi, Dual Rotating Beacons, Wingtip Position/Strobe/Recognition, Tail Position/Strobe
No Damage History
Always U.S. Based and Registered

Phase 1 Inspection c/w 6/2022 at 5074 TTAF
Phase 2 Inspection c/w 5/2021 at 4693 TTAF
Phase 3-4 Inspections c/w 10/2021 at 4882 TTAF
Six year landing gear inspection in progress 1/2023
Six year prop overhauls c/w 2/2019
Five year flammable fluid hose replacements c/w 2/2019
Five year wing bolt replacements and inspections c/w 9/2018
Useful Load 3202 Pounds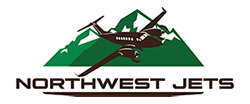 Northwest Jets LLC.
WA
Tell the dealer you saw this ad on
AircraftDealer.com