2008 BEECHCRAFT KING AIR C90GTi
$1,495,000
Loan Calculator here...
Close
2008 King Air C90GTI, LJ-1864 Ask Price: $1,495,000: Location: Texas

2518 TT A&E , Props 0 TSOH, Proline 21 Avionics, GPS-4000S (WAAS), FMS-3000, ADS-B OUT, BLR Winglets, Gross Weight Increase. Exterior and Interior (2008).

Contact John Murphy for full specifications, maintenance report, engine summaries, price and additional photographs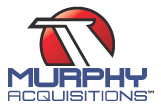 Murphy Acquisitions, Inc.
4500 Williams Drive