Inactive Ad
---
The ad you requested is no longer active, however you may be interested in some of the following Beech Baron 55 ads:
displayAdsHomeRecent
---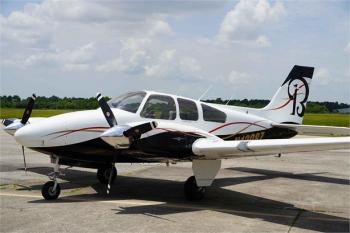 Airframe: Total Time: 7,600 Engines: CONTINENTAL IO470L Time: 580/580 SMOH Props: HARTZELL Time: 583 ...
...more
.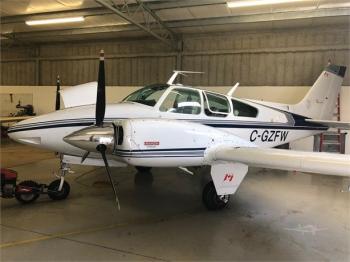 Very nice Baron, does not show its age. Always in annual and very well maintained. Aircraft is subject to verification of specifications, logs, times, damage and all equipment listed. Airframe: Total Time: 4,912.3 Engines: Time: 2482/1957 SFOH TBO: 1700 Engines are operating on condition. Compressions are all excellent Props: Hartzell 3 Blade LH Prop 842 March 29/2010 RH Prop 146 ...
...more
.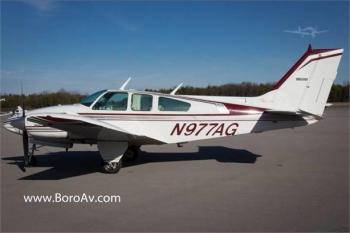 Airframe: Total Time: 7,151.7 Engines: Time: 1283/1283 D'Shannon Engine Cooling Baffles and GAMI Injectors Custom Airmotive (May 2004) 85 STOP OH by Zephyr Engines (new piston pins, rocker arms, rocker shafts, etc) Props: McCauley 2-Blade Millennium Model 2AF34C55-KMO/S-78FF-0 / 2000 Hr TBO LH: 981.2 / Resealed LH Prop - Aug 2015 / sn K691116 RH: 1,478.4 SPOH / sn 722479...
...more
.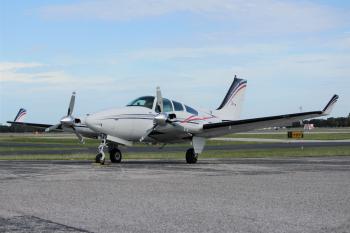 An absolutely beautiful 1968 Beechcraft B55 Baron, located in West Virginia. This aircraft has great bones, it is flown often and has been kept hangered the majority of its life. Onboard oxygen will make for a comfortable ride above the weather with the IO 470 engines producing 260HP each. If you are looking for your next light twin, this is the aircraft for you. Contact us for more information ...
...more
.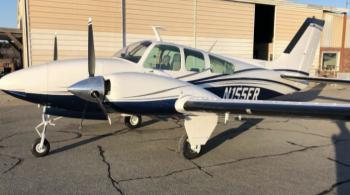 Airframe: 4,940 Engines: 2000/2000 SFRM Props: 450/450 TSOH Don't miss the chance to own this aircraft. Click
here for more details.
.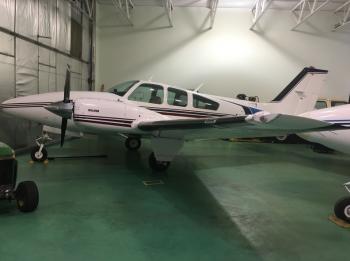 BEAUTIFUL 1973 BEECH BARON E-55. Professionally flown, owner is a A&P IO who has maintained this aircraft in top condition. The aircraft has always been hangered and its interior and exterior is a 9 out of 10. Airframe Refurbish Completely by MSI Aviation 12/15/93 thru 05/08/97 (No Damage History) See Log-Books Entries 12/15/1993 thru 05/08/1997 for Details, New Paint & Interior, New/Overhaul ...
...more
.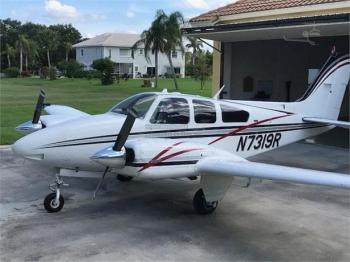 1974 Baron B55 with Garmi GNS430WAAS, Avidyne EX500, RADAR, XM Weather, TAS 6000 Traffic system, Complete Logs, In for Fresh annual Now Airframe: Total Time: 4,668 Engines: Time: 1611 Mattituck 2000 Engines: Time: 1611 SMOH ...
...more
.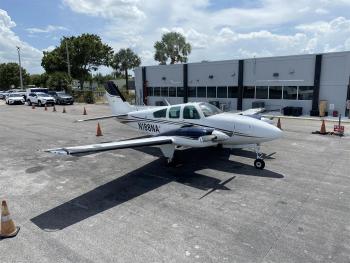 Great E55 Baron with Low time engines. 459/536 SMOH Garmin 530, king Digital IFR, ADSB, Factory Boots, Clean paint and interior Airframe: Total Time: 6595 Engines: 459/536 SMOH Props: 214 SPOH 242 SPOH...
...more
.
Private Beechcraft 95B55 Baron for sale from second owner. Same onwer since 2013 has flown 700 hours. In very good condition, professionally maintained 197 kts True Airspeed at 75% / 180 kts at 65%, 23/23 MP, under 100 liters fuel burn (13-13 USG per engine) Specifications subject to verification by purchaser Airframe: Total Time: 2919 Noise Certificate, 76 dB(A) Landing accident with no...
...more
.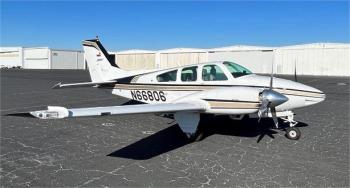 N66806 1980 Baron B55, Serial No. TC-2278, Total Time 1845 Since New, Engines 282 Since Factory Reman IO-460L 260 Horsepower Engines, 3 Blade Alcohol Props 49 Since Overhaul, S-Tec 55X Digital Autopilot with HSI, Dual Garmin 430W GPS/Nav/Coms w WAAS, Garmin GMA-340 Audio Panel with 3 Light Marker Beacon and Intercom System, Garmin GMX-200 Multifunction Display, Garmin GTX-330ES Transponder with AD...
...more
.