Inactive Ad
---
The ad you requested is no longer active, however you may be interested in some of the following Beech Bonanza 33 ads:
displayAdsHomeRecent
---
Upgraded with IO-550 Engine and Tip Tanks. Private Aircraft, Hangared, Previously registered in Germany as D-EKVE, Imported in Switzerland in April 2003 Maximum Take Off Weight: 1383 kg Fuel Capacty: 114 USG Swiss Noise Class D Noise Level: 77.4 dB(A), measured according ICAO Annex 16, Vol. 1, Chapter 10 Specifications subject to verification by purchaser Airframe: Total Time: 2145 Wing ...
...more
.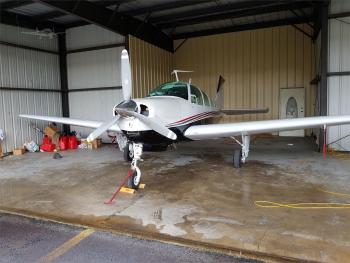 Engine: io470k, 670.9 hours since smo., Top, all new parts from crank up from Continental. New magneto and harnesses. New Concord. New harkzel. Three blade and spinner. New Paint and Interior Cleveland brakes, new tires with extra. Mark III auto-pilot. Adsb. Thick windshield. New step up chrome. New vacuum pump. King dme kx155, IOS VOR, big epad gps, with yolk mount. Stratus. Eia earphones. Ex...
...more
.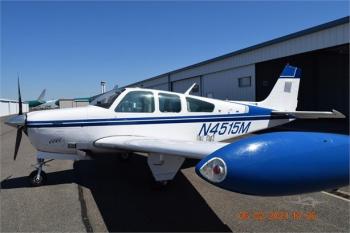 N4515M 1978 Turbo-Normalized F33A Bonanza, Serial No. CE-767, 3608 Total Time Since New, IO-520-BB Turbo-Normalized Engine with 1225 SMOH by Western Skyways and 279 Since Top Overhaul (Due to the Millennium Cylinder AD). Three Blade McCauley Prop 83 Since Overhaul, JL Osborne 20 Gallon Tip Tanks (114 Gallons Total Usable Fuel), Century IV Autopilot with HSI, Altitude Hold, Yaw Damp, and Coupled t...
...more
.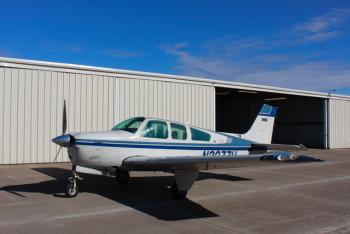 This is a very well maintained Bonanza, with a lot of extras. Travel the country in digital climate controlled comfort, with a newly installed and ice cold air conditioning system. Factory remanufactured engine, Garmin 530w/traffic and ADS-B compliant and no damage history. This F33A is ready to take you on your next cross country trip, with speed and comfort. Both single and dual yokes, four plac...
...more
.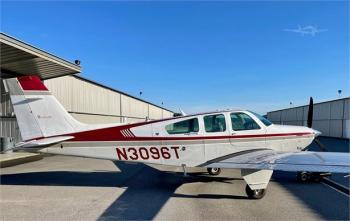 3025 TT, Eng 1639 SMOH, KFC-150 AP/FD/HSI, GMX-200 MFD, GNS-430W, WAAS, ADS-B, Charts, New Annual $189,000 Airframe: Total Time: 3,025 Engines: Time: 1639 SMOH TBO: 1700...
...more
.