Inactive Ad
---
The ad you requested is no longer active, however you may be interested in some of the following Beech King Air 200/250 ads:
displayAdsHomeRecent
---
Airframe: TTAF: 10,230 Landings: 10,289 Engines: TWIN P & W PT6A-41 (PCE-80601 & PCE-80608) Time: 13,220/13,043 SMOH: 4299/4299 Props: Hartzell HC-B3TN-3M Time: 6900/8340 SMOH: 703/449...
...more
.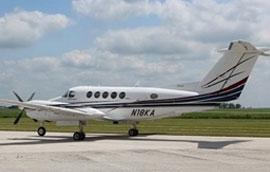 Airframe: TTAF: 10,980 Engines: P&W TSN L/R: 1580/1580 N1 DEEC, XP61,Blackhawk Engines Conversion, TBO: 3600 Props: Raisbeck TSN L/R: 1330/1330 Auto Feathering: True, Prop Synchronized: True, New Prop, 02/2010, Raisbeck Epic Platinum Package, Number of Blades: 4...
...more
.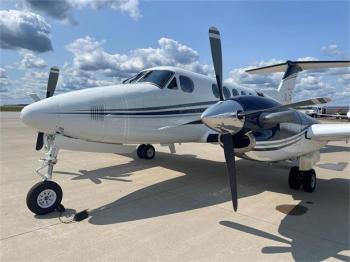 NEW TO MARKET!!! Loaded '79 Blackhawk XP42 Since New w/JSSI, Raisbeck w/Wing Lockers & High Float Gear, Recent Paint and Interior. Airframe: Total Time: 11,125 Total Landings: 10,742 Engines: PRATT & WHITNEY PT6A-42 Tim: 2488/2488 Cycles: 2022/2022 JSSI PREMIUM HARD TIME ENGINE MAINTENANCE PROGRAM CONTRACT #JSSI0016362 Props: Hartzell...
...more
.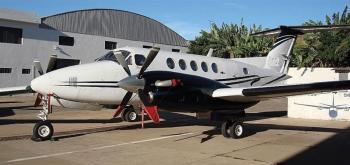 Airframe: TTAF: 10670 Engines: TSN L/R: 10826/10617 TSOH L/R: 1609/2786 CSOH L/R: 1510/2159 Props: TSOH L/R: 549/549 Prop Synchronized: True, Number of Blades: 4 ...
...more
.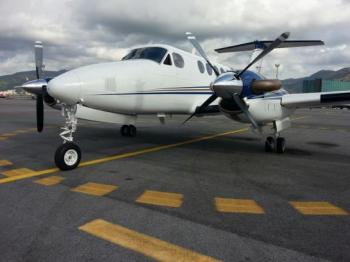 Airframe: Landings: 15,481 Engines: TSOH L/R: 3057/3057 TSHS L/R: 1467/1467 Props: TSN L/R: 4892/4892 TSOH L/R: 892/892...
...more
.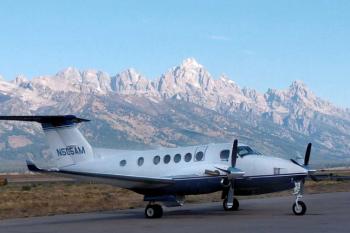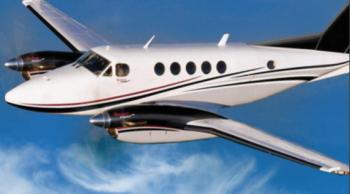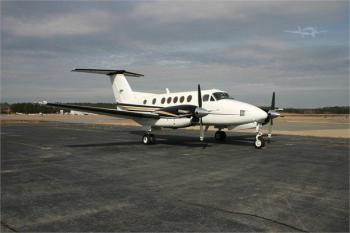 BB-1047; N147GJ; Trades Welcome!! Blackhawk -52 King Air with Recently Overhauled 4-Blade Props; Operated and Maintained Part 135, this Aircraft is excellent for Charter Operator or Private Owner. Please inquire for pricing. Airframe: Total Time: 13,274.8 Total Landings: 12,464 Status Report Upon Request Engines: Engine 1: TTSN: 2,372.3 / 2,372.3 TCSN: 2,374 / 2,374 Blackhawk PT6A-52 ...
...more
.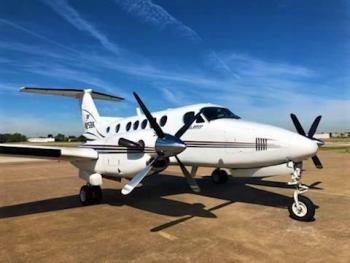 65 / 65 since hot section, 5330 / 6430 SMOH MORE 8000 TBO. Full Raisbeck with wing lockers and hi-float gear doors. Collins, Sperry and Garmin. Complete logs NDH Airframe: Total Time: 12,745 Engines: Time: 5330/6430 SMOH TBO: 8000/8000 SHOT: 65/65...
...more
.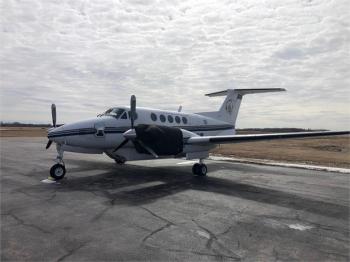 FOR SALE OR LEASE Aircraft is subject to verification of specifications, logs, times, damage and all equipment listed. AIRCRAFT CANADA. is pleased to present this versatile Beechcraft Super King Air Model B200 HDC MSN BB-1305 Canadian Registration C-GXHR for sale or lease. Factory installed "High Density Configuration" modifications provide incredible operator flexibility in multi-missi...
...more
. Airframe: 6731 Hours Total Time Airframe Total cycles: 6663 Engines: Left Engine: 3031.6 Hours Since Major Overhaul Right Engine: 2865.4 Hours Since Major Overhaul Prop: 4 Blade Prop Left & Right 670 /670 Hours SInce Prop Overhaul ...
...more
.