Inactive Ad
---
The ad you requested is no longer active, however you may be interested in some of the following Boeing Stearman ads:
displayAdsHomeRecent
---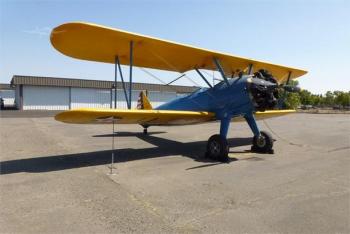 Thousands of WWII era pilots trained in this ubiquitous bi-plane. Fly low and slow and make a huge amount of noise. Nobody will miss you as you fly by. An older restoration, still mechanically very strong airplane owned and maintained by an A&P IA for many years. Please see logs at the bottom of the ad. Airframe: Total Time: 5,250 Engines: Time: 278 SMOH 220 HP Electric Start Props: ...
...more
.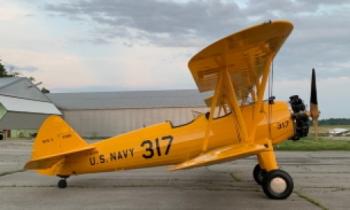 Airframe Time 5198 Engine S.M.O.H. 205 CONTINENTAL ENGINE O/H 2014, R 670, S/N 13991 Propeller S.P.O.H. 205 ON NEW M.T. WOOD PROP 2014, MT-248-R132-6AV. S/N 06111...
...more
.