Inactive Ad
---
The ad you requested is no longer active, however you may be interested in some of the following Bombardier Challenger ads:
---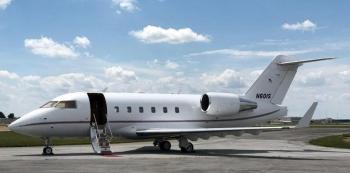 New To Market! Asking price: $799,000! Only 3 US Owners Since New!! Airframe: Total Time: 9878.6 Total Landings: 5249 Exceptional mechanical condition & pedigree 3A Engines ADS-B Extended Range version No damage history Only three US owners since new Engines: Time: 9791/9725 Cycles: 5477/5441 APU Time: 6596...
...more
.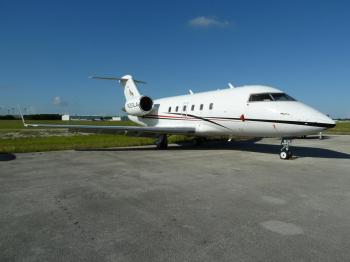 Airframe: Total Time: 7415 Total Landings: 4309 CAMP Engines: TSN: 7359/7303 SOH: 1583/1583 APU: Honeywell GTCP 36-100(E) 6200 Hours Total Time...
...more
.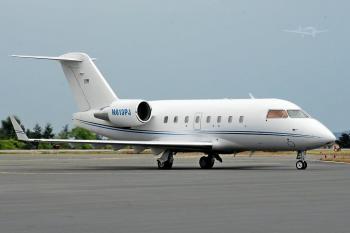 Airframe: Total Time: 11,994.7 Total Cycles: 7230 Airframe enrolled on CAMP FAR 135 Active Engines: BOTH ENGINES HAVE SB 72195 C/W making them On Condition Left Engine: S/n 350503 TSN: 11873.3 Total Cycles: 7160 Right Engine: S/n350502 TSN: 11792.4 Total Cycles: 7110 APU: TSN 9074.8...
...more
.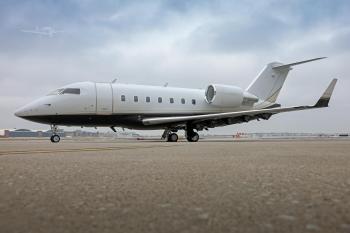 Engines & APU on Programs, enrolled in Smart Parts. Exceptional maintenance history. Airframe: Total Time: 8995 Total Landings: 4010 Enrolled in Smart Parts 12/24/36/48 Month Inspection c/w January 2020 60 Month Inspections due Jan 2022 300 hr Due 9170; 600 hr due at 9156; 1200hr due at 9756 2,100 Hour/Turbine/Comp Rotor APU Inspection c/w @ 5,277 APU Hours Engines: Time: 8885/8817 SNEW ...
...more
.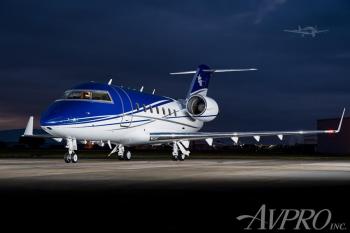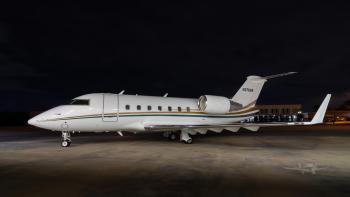 On Condition Engines Enrolled on GE OnPoint with Great Time Remaining on LLC's | Fresh 12/24/48/60 Month Inspections | Delivered with ADS-B Out Installed (2020 Compliant) | Flight Data Recorder | TCAS 7.1 Upgrade | Allied Signal MK-V EGPWS | 10-Passenger Interior including Aft Divan and Crew Jump Seat Airframe: Total Time: 7298.6 Total Landings: 4016 Engines: Time: 7298 Cycles: 4118 APU...
...more
.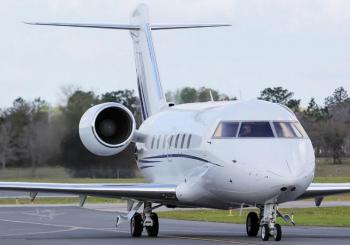 ENGINES ENROLLED ON GE ON POINT AIRFRAME & AVIONICS ENROLLED ON SMART PARTS+ APU ENROLLED ON MSP PRECISION PLUS AVIONICS RVSM CAPABLE FLIGHT DATA RECORDER EMERGENCY LOCATOR TRANSMITTER RUNWAY AWARENESS SYSTEM IRIDIUM AIRCELL PHONE SYSTEM LED CABIN LIGHTING ENTERTAINMENT SYSTEM (DVD/ BLU-RAY PLAYER) 19" LCD MONITORS CIRCUIT PROTECTED AC OUTLETS Airframe: Total Time: 5564 Total Land...
...more
.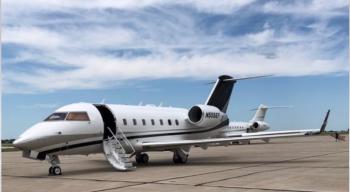 Fresh 48-month Inspection • Designer Interior • New Paint by Duncan Aviation • Enrolled in GE OnPoint, MSP and SmartParts Plus • Precision Plus & Auto Throttles • Triple COMMS AND IRS • Updated Airshow • HD Monitors • Updated Cabin Management System • LED Lighting • WAAS/ LPV • TCAS 7.1 AIRFRAME: TOTAL TIME Hours: 7,611 Landings: 3,837 Enrolled in SmartParts...
...more
.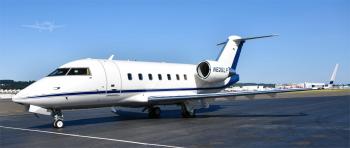 Gorgeous well-maintained Challenger 604 for sale! Low Time and in excellent condition. Interior is remarkable. WiFi Equipped aircraft. Options include; •WiFi GoGo Avance L5 Installed 2019 •ADS B Out •WAAS •TCAS 7.1 •Securaplane 450 •Precision Plus Upgrade •3d Mapping •150 APU Upgrade •Airshow 400 Call for more information! Airframe: Airframe - 2,850 hrs 1...
...more
.