2005 BOMBARDIER/CHALLENGER 604
Inquire
2005 Challenger 604 SN 5596

604-5596 has all the options completed you would want in a Challenger 604.

Contact us to request a brochure and maintenance report.

We look forward to discussing the aircraft with you.

HIGHLIGHTS
· FAA / EASA Compliant
· New Interior February 2020
· New Paint February 2020
· GE On-Point
· MSP Gold
· FANS 1/A
· CPDLC
· Data Link
· ADS-B Out
· CVR/FDR
· Auto Throttle
· SBAS/LPV
· ATG 5000 GOGO WiFi Inflight High Speed Internet
· Ready For Europe

Airframe:
Total Time: 5520
Total Landings: 2821

Engines:
Time: 5520
Description: General Electric CF34-3B
Programs: GE On-Point
Hours: #1: 5,520 #2: 5,520
Cycles: #1: 2,821 #2: 2,821


APU

Description: Honeywell GTCP 36-150 (CL)
Programs: MSP Gold
Hours: 6,653
· FANS 1/A Future Air Navigation System
· Collins EFD-4077
· Collins TWR-830 WX Radar
· Dual Collins Pro line II Avionics
· RTU-4000 Radio Tuning Units
· Triple Collins VHF-422C
· Dual Collins VIR-432 NAV
· Dual Collins DME-442 DME
· Dual Collins ADF-462 ADF
· Dual Collins TDR-94D Transponder
· Dual Collins HF-9031 (Mode S) HF w/ SELCAL
· Honeywell Mark V EGPWS
· Honeywell TCAS 7.1
· Dual Litton101 IRS Inertial Reference Systems
· Dual Collins GPS4000S
· ADS-B Out
· CVR Cockpit Voice Recorder FA2100
· FDR Flight Data Recorder FA2100
· DBU-5000 Data Base Unit
New interior February 2020. The extended cabin configuration is equipped with a 12-place executive layout including four camel leather articulating seats, an aft left-hand four place conference group with table, and an aft right-hand 4-place divan. The divan is berthable and can transformed into a bed. The forward refreshment center features hardwood cabinets, wine caddy, hot liquid container, catering drawer, high temperature oven, microwave, coffee makerm, ice drawer, and miscellaneous general storage. The cabin entertainment system includes forward and aft monitors, dual DVD players, CD stereo system, cassette player and remote controls. The cabin is equipped with ATG 5000 Gogo Biz Wifi Inflight High Speed Internet.
· Concord Batteries RG-233 Main Battery
· RG-380 APU Battery
· Pulselights
· Certified Jumpseat With Audio
· Cockpit Sun Visor System
· Portable Oxygen System
· EROS Crew Oxygen Masks
· ATG 5000 Gogo Biz Wifi inflight High Speed Internet
· Iridium SATCOM System with 2 handsets
· 60-Hz Electrical Outlet System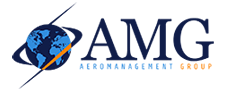 Aeromanagement Inc.
Annapolis,MD
Tell the dealer you saw this ad on
AircraftDealer.com