2009 BOMBARDIER/CHALLENGER 605
Inquire
2009 Challenger 605 SN 5785

ASKING PRICE REDUCED FROM
$8,500,000 TO $7,950,000

· Smart Parts
· GE On-Point
· MSP
· 11 Passengers
· Data Link 2000+
· Aviator 300 WiFi

Contact Aeromanagement Group, Inc at +1 410 573 1203 or visit aeromanagement com for more details:
Airframe:
5,090 Hours 2,119 Landings
Enrolled on: Smart Parts
Engines:
Description: General Electric CF34-3B
Programs: GE On-Point
Hours: #1: 5,090 #2: 5,090
Cycles: #1: 2,119 #2: 2,119


APU

Description: Honeywell GTCP 36-150 (CL)
Programs: MSP
Hours: 3,802
· Collins Pro-Line 21 Avionics Suite
· Dual Collins CDU-6200
· Triple Collins IRS HG-2100 IRU
· Dual FMS-6000
· Dual Collins GPS-4000A GPS
· Dual NAV-4000
· Dual HF-9031A
· Triple Collins VHF-4000 Comms
· Dual Collins ALT-4000 Radio Altimeter
· Dual TDR-94D Mode S Transponder with Enhanced Surveillance capability
· Honeywell MK V TAWS/EGPWS with Enhanced GPWS
· Artex C406-N ELT
· Dual ADC-850E Air Data Computers
· Electronic Flight Instrument System EFIS
· Integrated Flight Information System IFIS
· Dual DME-4000 3-channel System
· Collins TWR-850 Weather Radar
· Collins TCAS-4000 TCAS II
· Collins MDC-3110 MDC
· CVR Two Hour Solid State
· Single Data Loader
· Digital GPS Clock
White body with dark blue longitudinal and blue, curved stripes. Original paint.
11 passenger seats. Forward wardrobe cabinet and RH galley. 10-cup manual ll coffee maker, (1) hot water dispenser and one hot water heater, cooled food storage area, (1) high-temperature oven, (1) soda can and wine storage compartment, (1) insulated stainless steel ice drawer, and (1) hot/cold sink. Cabin Electronic System & Switch Panels with (3) LCD Screens, Passenger Notification System, Cabin/Lavatory Call System, Iridium Telephone System, Audio System, Airshow Cabin Display System, CD/DVD player, (2) LCD Monitors. (3) bi-fold retractable executive tables, (6) upholstered single seats, One (1) three-place, berthable divan across from double seat, executive table and additional double seat. A lavatory with vanity and baggage compartment.
· Dual-channel flight director, autopilot and yaw damper system
· Single two-channel Avtech CSD-714 HF SELCAL
· Data Link 2000+
· CAT II capable
· Access door annunciator
· Avtech intercom and audio system
· TOSE – Take-Off Safety Enhancement
· Underwater Lacator Beacon meet requirement for 90 days of operation
· Internet with Wi-Fi router. Aircell SBB Satcom, Aviator 300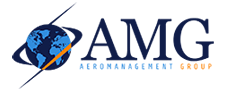 Aeromanagement Inc.
Annapolis,MD
Tell the dealer you saw this ad on
AircraftDealer.com