2009 BOMBARDIER CHALLENGER 605
Reg # C-FJNS
Inquire
AIRFRAME:
3,082 Hours Total Time
1,843 Landings

ENGINES: On GE OnPoint
General Electric CF34-3B
3,082/3,082 Hours Total Time
1,843/1,843 Cycles Since New

APU: On MSP Gold
Honeywell GTCP 336-150
2,850 Hours Total Time

FEATURES:
• RVSM Certified
• 8.33/FM Immunity
• Audio Int'l Touch Screen
• Co-Pilot EFB
• Dennis Tracy Speakers
• LED Cabin Lighting
• Vertical Tail Fin Camera
• Variable Cabin Lighting
• Securaplane Security System
• EROS Oxygen Masks
• Locking Fuel Caps
• Lightning Sensor
• Therapeudic Oxygen
• Tuck & Swivel Jumpseat
• Main Wheel Storage Provisions
• Aft Equip. Bay Storage Box
• Proline 21 Advance Update SB 605-34-109 R2
• GPS WAAS SB 605-34-011 R3
• ADS-B Out V2 SB 605-34-030 R1
• FANS/CPDLC SB 605-23-008 R3
• Dual Channel Iridium SB 605-23-004
• SATCOM SB 605-23-011 R3
• Data Link 2000+ SB 605-23-007 R3
• Upgraded CVR 2100-1025-22
• 3rd VHF Upgrade SB 605-23-012
• Re Locating of Lighting Detector SB 605-34-028
• Low Temp Ground Wing Anti-Icing System (LTGWAIS) SB 605-30-001

AVIONICS:
Electronic Flight Instrument System: Four-Tube Collins Proline 21 EFIS
Communications: Dual Collins VHF-422C
Navigations: Dual Collins NAV-432
Automatic Direction Finder: Dual Collins ADF-462
Distance Measuring Equipment: Dual Collins DME-4000
Transponders: Dual Collins TDR-94D Mode S
Radar: Collins TWR-850
Flight Management System: Dual Collins FMS-6000
Global Positioning System: Dual Collins GPS-4000A
High Frequency Communications: Dual Collins HF-9031A w/SELCAL
Traffic Collision: Collins TCAS II Version 7.1
SATCOM: Iridium ICS-2000 with 2 handsets
Autopilot: Collins FCC-4006
Emergency Locator Transmitter: Artex C406N
Enhanced Ground Proximity Warning System: Honeywell Mark V EGPWS
Cockpit Voice Recorder: L3 Communications FA2100
Flight Data Recorder: L3 Communications FA2100
Inertial Reference Unit: Triple Laseref

MAINTENANCE:
• 12, 24 inspections, carried out Oct 29 2018
• Camp system
• 48 and 96 month inspection carried out Nov 2016
• 96 month landing gear inspection carried out by Safran/BA Nov 2016
• Bleed air leak detector SB 605-36-001
• Bombardier Smart Parts due for renewal February 2020 ( $597.00/hr)
• Aircraft went through a hard landing inspection August 2010 at 458 hours. Replaced nose gear and repaired small dent around the nose gear area to "new production standard".

INTERIOR:
Ten place interior with forward four-place club, aft four-place dinette opposite right hand two seats aft & forward facing. Seats upholstered in Beige leather, Beige sidewalls and headliner, light brown carpet, cabinetry finished in high gloss burled mahogany veneer with gold brass fixtures. Entertainment includes Wi-Fi, Airshow 410, Forward and aft 21" bulkhead monitors, dual DVD/CD, (4) 115V cabin outlets, (2) 115V AC cockpit outlets. Forward right hand galley with TIA oven, microwave and coffee maker. Aft lav.

EXTERIOR:
Base Colour, Jetglow Matterhorn White with Gold, Medium Gray and Metallic Black stripes. February 2013.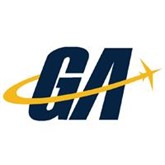 General Aviation Services
Palatine,IL
Tell the dealer you saw this ad on
AircraftDealer.com