Inactive Ad
---
The ad you requested is no longer active, however you may be interested in some of the following Bombardier Global ads:
displayAdsHomeRecent
---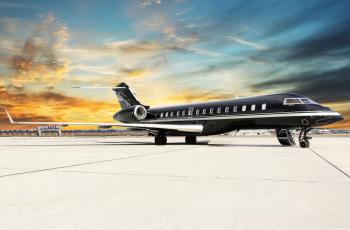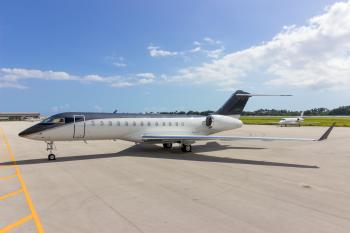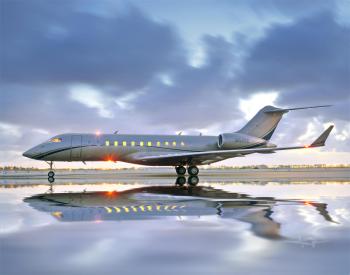 Outstanding Interior New Paint & Interior in 2015 Cabinetry & Galley Countertops Refurbed in 2017 Office in the Sky Cabin Management System High Speed Worldwide Internet with Wi-Fi Collins "Direct TV" Satellite Television Honeywell Ovation CMS with iPad Cabin Controller Low Cabin Altitude Modification Batch 3.4 Avionics Engines & APU on Programs Airframe: Total Time7537 Total Landi...
...more
.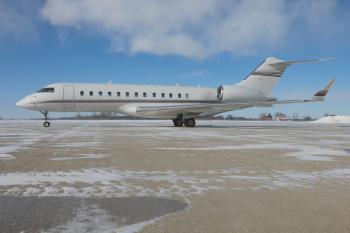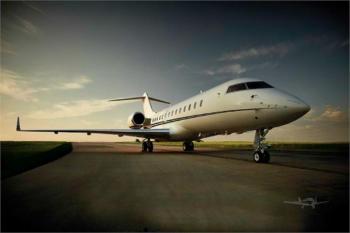 Maintained by Owners CASA CAR 30 Maintenance Department Batch 3.4 Upgrade (SB-700-31-039) HUD / SVS MNPS/RNP-10/RNP-5, RVSM WAAS & ADS-B Out Engines on Rolls Royce Corporate Care APU on Honeywell MSP New Paint by Jet Aviation, St. Louis - April 2015 STC'd Interior by Jet Aviation, St. Louis - May 2015 All Major Maintenance Performed by Jet Aviation, St. Louis Airframe: Total Ti...
...more
.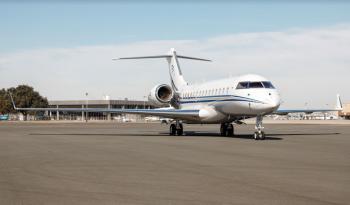 Highlights: ADS-B Primus Elite DV-875 LCD's WAAS/LPV FANS 1A+ GoGo ATG-5000 Honeywell Jetwave KA RAAS CPDLC Engines on JSSI (100%). Honeywell Primus 2000XP 6-Tube Make Offer. Longer range aircraft double crew rest will benefit those wishing to use the aircraft to its maximum range potential. Airframe: Total Time: 3,079 Total Landings: 1,309 Engines: Time: 3,079/3,079 C...
...more
.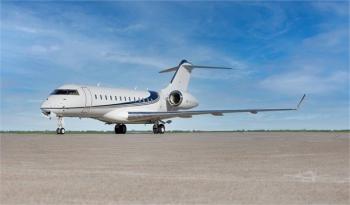 • Two US Owners Since New • Lease Return Inspection- Duncan (Nov. 2020) • Low Total Time • FANS 1/A – Batch 3.4 Compliant • Airframe Enrolled on Smart Parts • Engines Enrolled on RRCC • APU Enrolled on MSP Gold • New Paint - Dec. 2020 • New Interior Soft Goods – Dec. 2020 • 13 Passenger Configuration • Tailwind 500 System – Satellite Television • Wi-Fi Gogo ATG...
...more
.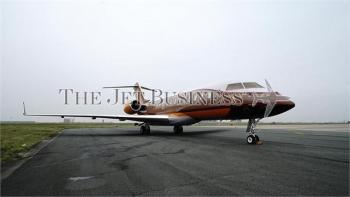 – In Service December 2010 – Airframe on Smart Parts Plus – Engines on Rolls Royce Corporate Care – APU on Honeywell MSP – One Owner Since New – Batch 3.3, FANS 1/A, CPDLC, TCAS 7.1 – Enhanced Vision System (EVS) – Head-Up Display (HUD) Airframe: Entry Into Service: December 2010 Total Time Since New: 2,689 Hours Total Landings Since New: 867 Program Coverage: Enrol...
...more
.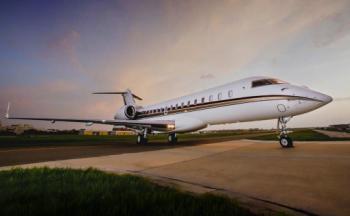 One U.S. Owner Since New, Immaculate, Like New Condition, Only 1477 Hours, Fresh 60 Month Inspection by Bombardier, June 2020, Honeywell JetWave KA Band, Aircell ATG-5000 GoGo-Biz HS Internet, FAR Part 135 Up to 12 Hours, In-Service June 2015 Airframe: Total Time: 1,477 Total Landings: 507 Engines: Rolls Royce BR710A2-20 #1 & #2 1477 Hours Since New 510 Cycles Since New APU: Honeyw...
...more
.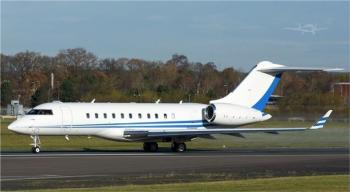 PRISTINE – LOW TIME global 5000 vision available FOR IMMEDIATE TURN-KEY SALE FRESH 60 MONTH INSPECTION COMPLETED AT RUAG AEROSPACE Airframe: Total Time: 912 Total Landings: 434 Engines: Time: 912-921 Cycles: 434/434 TBO: 8000/8000...
...more
.