Inactive Ad
---
The ad you requested is no longer active, however you may be interested in some of the following Bombardier Global ads:
displayAdsHomeRecent
---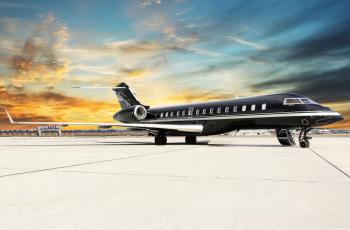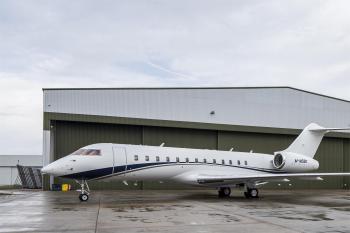 Batch 3.3 Avionics FANS 1/A, WAAS/LPV, ADS-B Out V2 Inmarsat Swift Broadband Engines enrolled on Rolls Royce Corp. Care APU enrolled on MSP Gold Airframe: Total Time: 7147 Total Landings: 2003 Engines: Engine 2 Time: 7256 Engine 2 Cycles: 2023 APU Time: 4750...
...more
.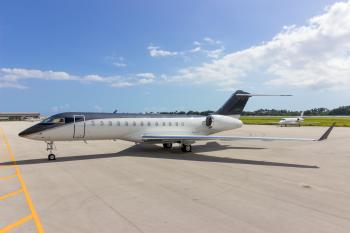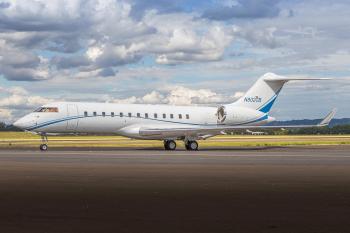 • Two US Owners Since New, Always Hangared • ADS-B Out v2, FANS 1/A+, SBAS / LPV • Batch 3.4 Software Upgrade • Rolls-Royce Corporate Care / Smart Parts Plus • 15 Passenger Interior • Forward Crew Rest • Currently Operated FAR 135 Airframe: Total Time (HRS) 6795.3 Landings 2605 ADS-B Out v2 (SB 700-34-062 Rev 03) FANS 1/A+ and RNP 30/30 (SB 700-34-053 Rev 03) Batch 3....
...more
.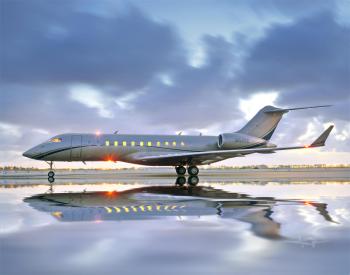 Outstanding Interior New Paint & Interior in 2015 Cabinetry & Galley Countertops Refurbed in 2017 Office in the Sky Cabin Management System High Speed Worldwide Internet with Wi-Fi Collins "Direct TV" Satellite Television Honeywell Ovation CMS with iPad Cabin Controller Low Cabin Altitude Modification Batch 3.4 Avionics Engines & APU on Programs Airframe: Total Time7537 Total Landi...
...more
.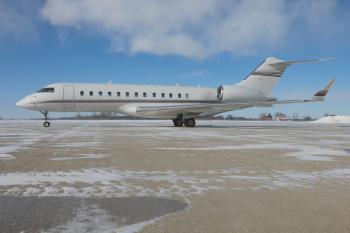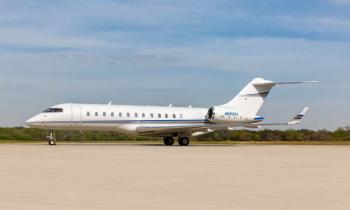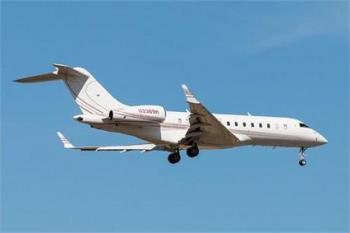 UPDATED COCKPIT WITH HONEYWELL PRIMUS ELITE 875 LCD DISPLAY PACKAGE 8C INSPECTION & LANDING GEAR OVERHAUL CURRENTLY IN PROCESS BAS – SINGAPORE BATCH III COMPLIED WITH Airframe: 3443 HOURS 1144 LANDINGS Engine(s): ROLLS ROYCE BR710-­-A2-­-20 LEFT ENGINE: 3443 HOURS / 1144 CYCLES RIGHT ENGINE: 3443 HOURS / 1144 CYCLES APU: HONEYWELL RE-­-220 (GX) 3694 HOURS / 3516 CYCLES SINCE N...
...more
. One Corporate owner since new. Hangar based Van Nuys, CA. Integrated Avionics Computer (IAC) Batch 3.4 Software upgrade – (SB 700-31-039) Honeywell DU 875s with PEEF (Primus Elite Enhanced Features) Thales Heads Up Display Pilot and Copilot Class 2, ABC Completions iPad mounts with power and FMS positioning (GDC-64) Goodrich Flight Crew Seats – (SB 700-25-024) Bose 6 pin cockpit headset ...
...more
.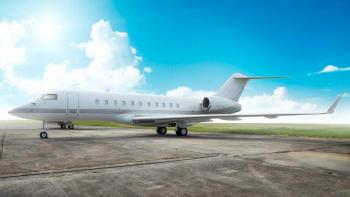 Total Time: 1221.0 Airframe: PROGRAMS Engines – JSSI, Pro Rata APU – JSSI, Pro Rata Engines: Rolls Royce BR710-A2-20 BR710-A2-20 Total Hours Since New 1,221 Hours 1,221Hours Total Cycles Since New 512 Cycles 512 Cycles APU: Honeywell RE220 (GX) Total Hours Since New 1,698 Hours...
...more
.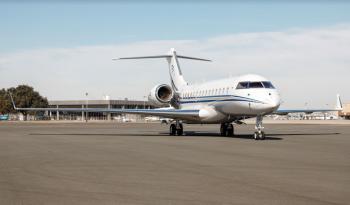 Highlights: ADS-B Primus Elite DV-875 LCD's WAAS/LPV FANS 1A+ GoGo ATG-5000 Honeywell Jetwave KA RAAS CPDLC Engines on JSSI (100%). Honeywell Primus 2000XP 6-Tube Make Offer. Longer range aircraft double crew rest will benefit those wishing to use the aircraft to its maximum range potential. Airframe: Total Time: 3,079 Total Landings: 1,309 Engines: Time: 3,079/3,079 C...
...more
.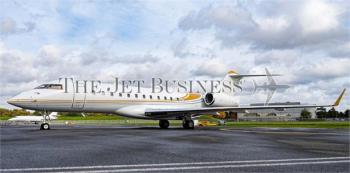 – Airframe, Engines and APU on JSSI – 8C Inspection & New Paint Completed 2019 – KA Band High Speed Internet – EVS Enhanced Vision System – HUD Head Up Display – EASA EU-OPS Certified – Rockwell Collins CES ver 7 – No Damage History Airframe: Total Time: 4,180 Total Landings: 1,460 Certificate of Airworthiness: 17th April 2008 Entry Into Service: 21st January 2009 ...
...more
.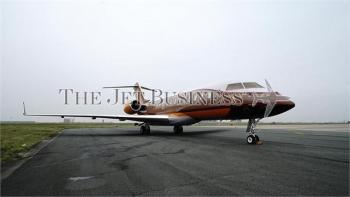 – In Service December 2010 – Airframe on Smart Parts Plus – Engines on Rolls Royce Corporate Care – APU on Honeywell MSP – One Owner Since New – Batch 3.3, FANS 1/A, CPDLC, TCAS 7.1 – Enhanced Vision System (EVS) – Head-Up Display (HUD) Airframe: Entry Into Service: December 2010 Total Time Since New: 2,689 Hours Total Landings Since New: 867 Program Coverage: Enrol...
...more
.