Inactive Ad
---
The ad you requested is no longer active, however you may be interested in some of the following Bombardier Global Express ads:
---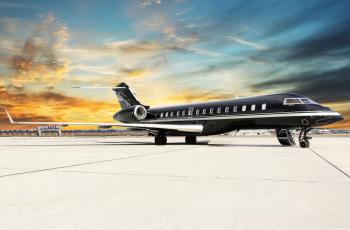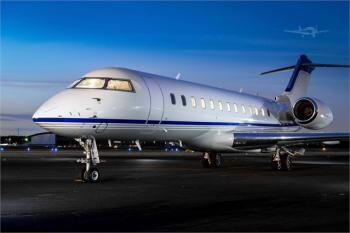 Financing available through JetLease Capital! Don't miss the chance to own this aircraft. Click
here for more details.
.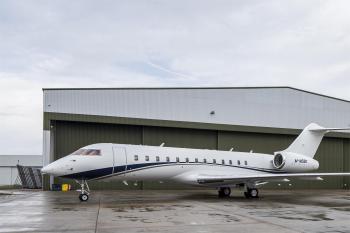 Batch 3.3 Avionics FANS 1/A, WAAS/LPV, ADS-B Out V2 Inmarsat Swift Broadband Engines enrolled on Rolls Royce Corp. Care APU enrolled on MSP Gold Airframe: Total Time: 7147 Total Landings: 2003 Engines: Engine 2 Time: 7256 Engine 2 Cycles: 2023 APU Time: 4750...
...more
.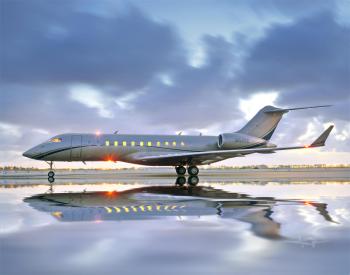 Outstanding Interior New Paint & Interior in 2015 Cabinetry & Galley Countertops Refurbed in 2017 Office in the Sky Cabin Management System High Speed Worldwide Internet with Wi-Fi Collins "Direct TV" Satellite Television Honeywell Ovation CMS with iPad Cabin Controller Low Cabin Altitude Modification Batch 3.4 Avionics Engines & APU on Programs Airframe: Total Time7537 Total Landi...
...more
.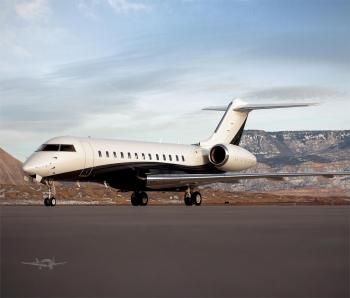 RRCC / MSP Gold / HAPP / JSSI Parts / CAMP Programs * Batch 3 / FANS 1/A / SBAS / LPV / WAAS / TCAS 7.1 / ADS-B Out * 830 Upgraded Touch Screen CDU's * Fresh 12C Inspection Completed Oct 2017 * Fresh 15, 30, 60, 180 Month Inspections Completed Oct 2017 * All New Paint Completed 2018 at West Star Aviation * All New Interior Completed by Stevens Aviation in 2018 * New Wood, Soft Goods, Coun...
...more
.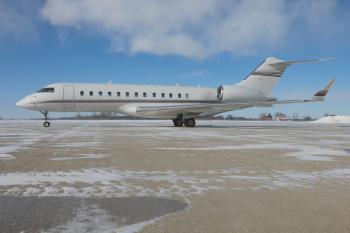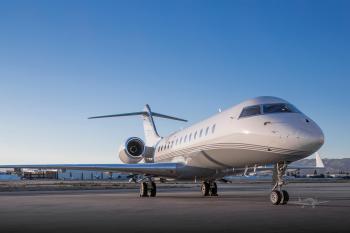 Price Reduced! • Batch 3.3 • ADS-B v2 • FANS 1/A • SVS • HUD/EVS • Triple FMS • WAAS/LPV • Ovation CMS • KA Band • Gogo ATG 4000 Wi-Fi • SBB and 3G Internet • New Paint / Interior in 2015 Airframe: Total Time: 6312 Total Landings: 2175 Engines: Time: 6312 Cycles: 2175 APU Time: 4090...
...more
.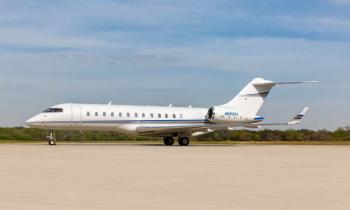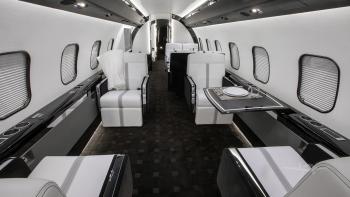 "One of a Kind" 6000nm+ Bombardier Global Express. Immaculately upgraded. Immaculately maintained aircraft built for the sophisticated buyer who expects nothing but the best. Like new cabin management system, state of the art cabin entertainment with large 4d monitors and theater screen. Super sound proofing to enjoy your surround sound audio and video selections. Three zone customizable LED l...
...more
.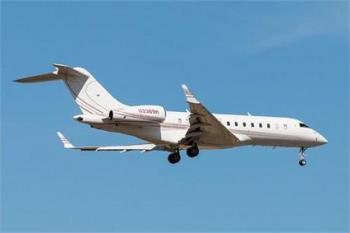 UPDATED COCKPIT WITH HONEYWELL PRIMUS ELITE 875 LCD DISPLAY PACKAGE 8C INSPECTION & LANDING GEAR OVERHAUL CURRENTLY IN PROCESS BAS – SINGAPORE BATCH III COMPLIED WITH Airframe: 3443 HOURS 1144 LANDINGS Engine(s): ROLLS ROYCE BR710-­-A2-­-20 LEFT ENGINE: 3443 HOURS / 1144 CYCLES RIGHT ENGINE: 3443 HOURS / 1144 CYCLES APU: HONEYWELL RE-­-220 (GX) 3694 HOURS / 3516 CYCLES SINCE N...
...more
.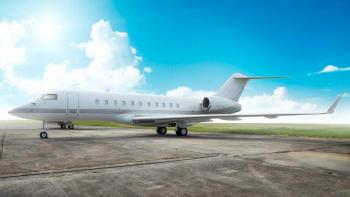 Total Time: 1221.0 Airframe: PROGRAMS Engines – JSSI, Pro Rata APU – JSSI, Pro Rata Engines: Rolls Royce BR710-A2-20 BR710-A2-20 Total Hours Since New 1,221 Hours 1,221Hours Total Cycles Since New 512 Cycles 512 Cycles APU: Honeywell RE220 (GX) Total Hours Since New 1,698 Hours...
...more
.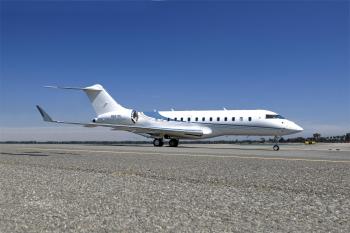 New paint and interior – February 2019 DU-875 LCD Display Upgrade Honeywell Jetwave Ka Band High Speed Internet Rockwell Collins Venue Cabin Management System Alto Cabin Speaker System Satcom Direct Router (SDR) Jenkins Quiet Airplane Sound Dampening System Batch 3.3 with FANS 1/A / ADS-B / WAAS LPV Engines and APU enrolled on JSSI Airframe: Total Time: 2525.3 Total Landings: 869 E...
...more
.