1966 Cessna 150G
Reg # N5117G
$44,000
Aircraft Summary​
The Cessna 150 is one of the best selling aircraft of all time. With only 4700 TTAF hours and 870 SMOH, it has a lot of life left with cheap operating costs. It only uses about 5.5 gallons per hour and at todays fuel prices, its a steal.

Highlights:
Fantastic 150 G Cessna with fresh annual and great paint job. This aircraft would make a great starter aircraft. It is equipped with numerous updates and a great look.

Engine(s) Details:
Cont Motor 0-200 SERIES 100HP This plane weighs just 1600 pounds wet with an empty weight of 1126 pounds. It has a range of 300 miles, a cruise speed of 102 knots and a top speed of 109 knots. It has a stall speed of 43 knots. With a ground roll of only 445 feet upon landing, it can land almost any airport. It needs just a little further to take off at 735 feet and climbs at 670 feet per minute. The cost to maintain is one of the cheapest gas aircraft around.
The aircraft is set up to utilize a portable gps or foreflight and has a altimeter and Transponder and Pitot Statis Sysytem which was certified in November.
White with blue strips. It has a metal two blade metal prop.
The interior is clean with ample storage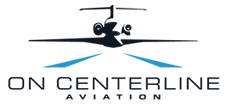 On Centerline Aviation
Portland,OR
Tell the dealer you saw this ad on
AircraftDealer.com