Inactive Ad
---
The ad you requested is no longer active, however you may be interested in some of the following Cessna 172 Skyhawk ads:
displayAdsHomeRecent
---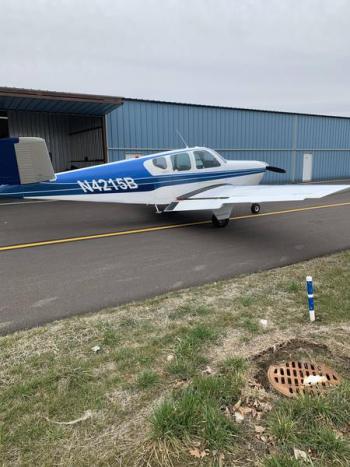 Airframe: TTAF: 3931 Engines: Continental E225-8 SMOH: 1525 STOH: 165 Props: Hartzell Constant Speed SPOH: 24.2 Flys Great. Mags 166 Hrs since O'haul, Fuel Pump Overhauled 52 Hrs. ago. All Compression 68/80 or above. KX170-B, and Narco AT50 Transponder with Skybeacon ADS-B Out. Windshields just replaced with new. New tires and tubes on all three gear. Ruddervators in good shape...
...more
.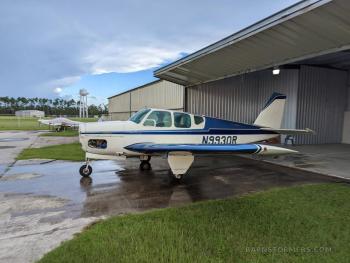 1960 Beech Debonair. 4370 TT, Zero since overhaul including new cam, bearings, push rods, fuel pump overhaul, generator overhaul, new engine mounts. Airframe has gone through all components including gear check/swing, comp. pitot/static overhaul, brake overhaul incl. new hoses/lines,prop gov overhauled, new throttle & vernier cables. Prop hub has corrosion and needs new hub or upgrade. My fath...
...more
. HERE IS A 1967 337B AT A VERY AFFORDABLE PRICE. THE NORMALLY ASPIRATED 337S ARE GETTING HARD TO FIND. COMPARE THIS TO A CEESNA 182 FOR $$135000 NO COMPARRISON! THIS HAS ONLY 1900 TOTAL TIME!!!!! 500 AND 800 ON THE MOTORS AND 90 ON THE PROPS. AND IT HAS A CENTRY 200 AUTOLPILOT. NO CORROSION. THIS WILL SELL FAST……. 3000 Total Time since New 500 SMOH Front Engine 800 SMOH Rear Engine A...
...more
.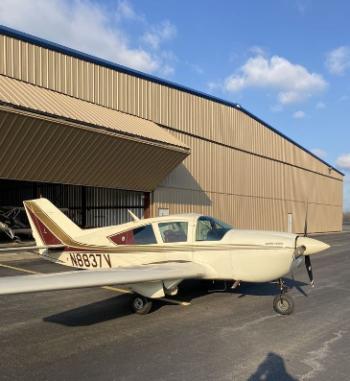 For sale by owner. A very nice Bellanca Super Viking 17-30A. This plane is all original with 1467.2 total time. Always hangared in dry Mineral Wells, Texas. The paint is a 7/10. The interior is a 7/10. Vikings are fast and the best value for a 4 place single. 160 knot cruise. A great flying plane. Complete logbooks. Located Mt Pleasant, Texas KOSA Airframe: TTAF: 1467 Engines: Continental...
...more
.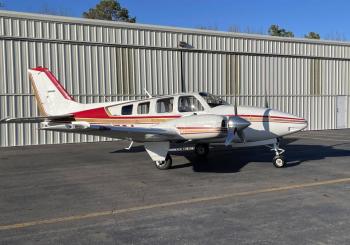 Airframe: TTAF: 4300 Engines: Time: 670 SMOH matched signature IO-520 engines in 2015 Engines are well tuned, run cool and closely matched with updated D'shannon baffling. Props: Time: 610 SNEW on 3 blade Hartzell Scimitar props that are very smooth running...
...more
.
OR, US
$225,000 Negotiable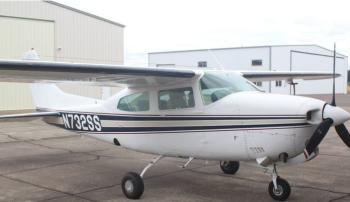 Airframe: TTAF: 1935 Engines: SMOH: 1050 Props: SMOH: 0 Fresh Prop Overhaul with new electric boots Garmin GNS 430W- Bendix King KX155- Bendix King KI209- S-Tec 55X AP- Insight SF2000 Storm Scope- Uvalde No gear doors STC- Wing and Horizontal Tail Deicer Boots- Fresh Prop Overhaul with new electric boots- Factory Installed Oxygen System- Rosen Sun Visors- Wing Spar center section AD a...
...more
.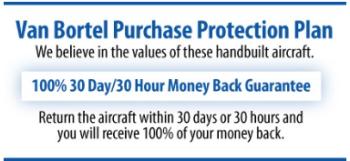 GTN650 WAAS, ADS-B In/Out 4855 Total Time Since New 502 Since Major Overhaul Don't miss the chance to own this aircraft. Click
here for more details.
.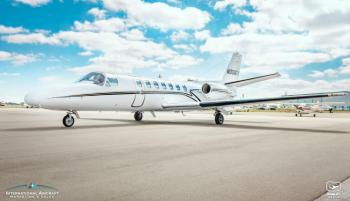 Air, SVT, TAWS-B, TCAD, ADS-B Out, G1000, GFC700, WAAS 1093 Total Time Since New Don't miss the chance to own this aircraft. Click
here for more details.
.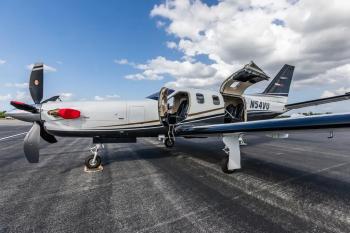 Airframe & Engine - 1335 TTSN Full FIKI Airframe Propeller - 160 SMOH Upgraded 5 Blade Propeller with only 160 Hrs SMOH ...
...more
.