Inactive Ad
---
The ad you requested is no longer active, however you may be interested in some of the following Cessna 172 ads:
---

Sky Manor Aircraft Sales LLC
1963 Skyhawk, 4201 TT, 2048 SMOH, 347 STOP, SL60 GPS/Comm, Apollo 360 VFR GPS, Garmin 327 TXP, Portable Intercom, Complete Logs, Fresh May Annual, Hangared. $27,000....
...more
.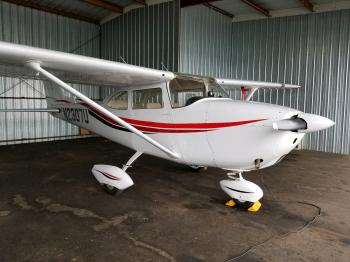 Airframe: TTAF: 3737 Hours Engines: TIME: 848 SOH January 2009 Compressions Feb. 2020 78, 60, 66, 64, 68, 66 Props: TIME: 176 SOH July 2018 2 Blade McCauley ...
...more
.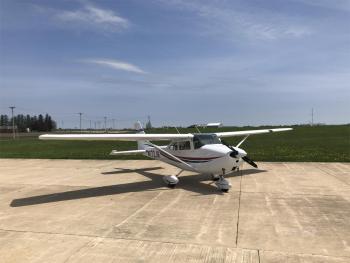 1964 Cessna 172E - Completely restored in 2000 with professional paint by Woodlake Refinishing and interior by Cameron Interiors. Headrests in all four seats and high quality material. Logs since it left Cessna in 1964. IFR certified. Great running engine with great compressions. LED taxi/landing lights, music input, newer style switches/circuit breakers, great glass (replaced in 2000 during resto...
...more
.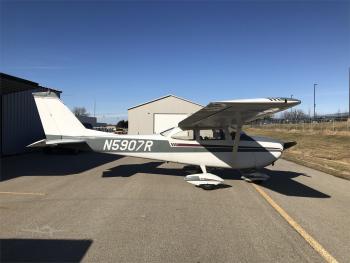 1966 Cessna 172G. Very nice starter plane. 5450 TTAF. 1330 SMOH. Autofuel STC. Complete Logs. Midwest Based. Asking 39,900. Airframe: 5450 TTAF SNEW Complete Logs Damage History - Nose Gear Collapse and Repair 12/2000 Engines: 1330 SMOH by G&N Aircraft (1995)...
...more
.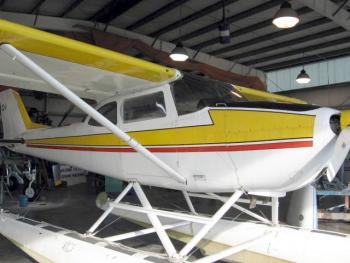 Airframe Total Time: 4252 Hours Engine Time: 600 Hours (220hp Franklin) Prop: 447 Hours (Hartzell constant speed 2 blade)...
...more
.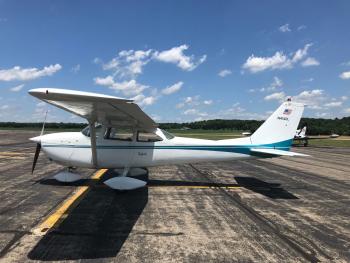 1966 Cessna 172G - SMOH in 2010 by an A&P. King KX155 Digital NAV/COM, KT76A Transponder, 2 Place PM1000 Intercom, EGT, CHT, Wheel Pants, Wing Repair in 1994. Midwest History. Engines: SMOH: 135...
...more
.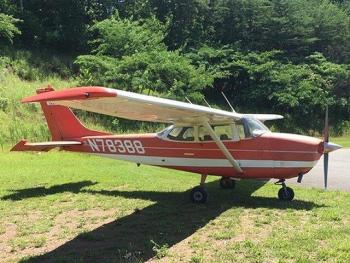 Sportsman STOL kit and an extremely clean, low time airframe with good logs. This is the perfect 172K to upgrade. Complete logs since new and no damage history. Engine(s): Lycoming 150 hpO-320-E2D 98 hrs. SMOH by Triad in 2009...
...more
.
Steve Weaver Aircraft Sales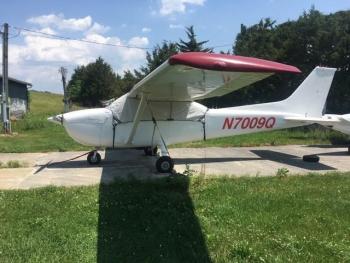 Cessna 172L, PENN YANN Conv,180 hp, New interior,paint, carpet, glass, tires, fuel send units,fuel lines L&R, new fuel drains,lot of new hardware, clamps and hoses, Horton STOL, gap seals, fuel checking steps on strut and body, King KT 76ATransponder, new ICOM Com radio, ADSB out with strobe, Narco stand alone ILS/LOC, GARMIN GX ,TT 8963,TSMOH 51, Annual due July 2020, NDH, all logbooks, no corros...
...more
.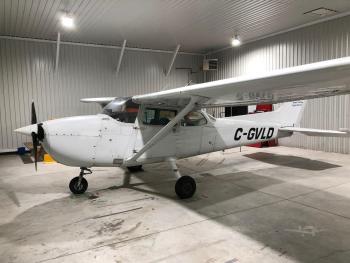 Flight School Aircraft, Commercially Maintained to a High Standard by a Major Flying School in the Greater Toronto Area! Airframe: 20871 TTSN Engines: 1690...
...more
.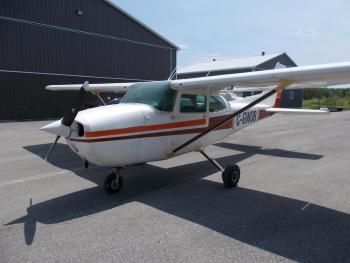 Very Nice and Rare Low Time Cessna 172N with only 1790 TTSN! Useful Load 817 lb! Engine O'H by Signature Engines (2012)! Prop Overhaul by Hope Aero (2016)! Airframe: 1790.5 Engines: Engine(s)Lycoming O-320-H2AD , S/N L-7061-76T Overhauled by Signature Engines November 9, 2012 8.4 SMOH Props: McCauley 1C160/DTM7557M1, S/N 728905 Overhauled by Hope Aero November 23, 2016 2.8 SMOH...
...more
.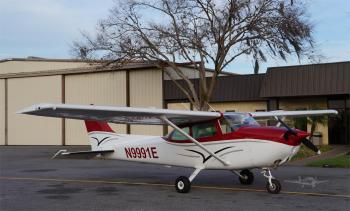 1979 Cessna 172N Skyhawk, Garmin avionics, Horton STOL Kit, excellent paint and interior Airframe: Total Time: 4576 Engines: Time: 1173 SMOH...
...more
.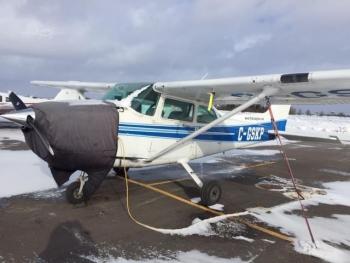 Well Maintained Flight School Cessna 172, Great time builder! Gamin 430W NAV/COM/GPS, Garmin 327 XPDR Airframe: 29,463 TTSN Engines: 1498 SMOH...
...more
.
Well Maintained Flight School Trainer, Only 580 SMOH, Great Time Builder! Garmin 430W NAV/COM/GPS, Garmin 327 XPDR Airframe: 28,942 TTSN Engines: 580 SMOH...
...more
.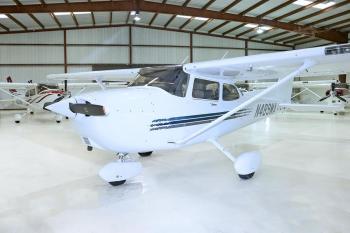 27 SMOH. GPS, ADS-B In/Out. Trade In's Welcome! Call for Details! Airframe: Total Time: 3767 Engines: 27 SMOH ...
...more
.
Van Bortel Aircraft, Inc.