Inactive Ad
---
The ad you requested is no longer active, however you may be interested in some of the following Cessna 180/185 ads:
displayAdsHomeRecent
---
Total Airframe Time: 1636 Hours Engine Time: 81 SMOH Field Overhaul (Chuck Ney Engines 350hp Lycoming TSIO540 conversion) Prop: 1304 SNEW...
...more
.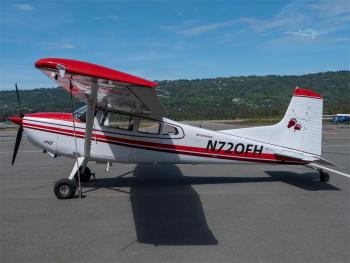 Pristine Cessna 185 with all the bells and whistles. See the spec sheet for particulars. Also included in the price is a Single Pilot 135 Alaska Charter Certificate that can be expanded. Annual inspection completed 7/2020. Log book entries upon request. The asking price is $ 440,000.00 or make an offer. Thanks. Airframe: Total Time: 2,999.8 Engines: 300HP TSN 170.6 Props: 3-Blade McCa...
...more
.