Inactive Ad
---
The ad you requested is no longer active, however you may be interested in some of the following Cessna 180 ads:
displayAdsHomeRecent
---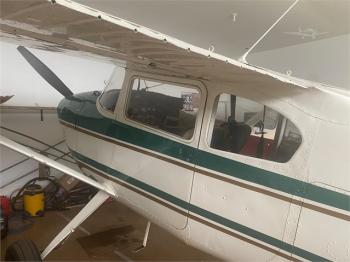 1955 Cessna 180 2330 TTAF Factory Camera Kit, Factory Float Kit One piece windscreen, monarch fuel caps, Fuel Bladders replaced, Centre stack Instrument panel, Flap tracks replaced cw flap roller kit, Carb overhauled, plugs new, mags done, Tempest Oil filter, EZ Heat oil preheater, Refueling steps and handles, Tail pull handles, new 8.5x6 GY Tires. IFR GTN650 GPS Nav/Comm, GI-106 Indicat...
...more
.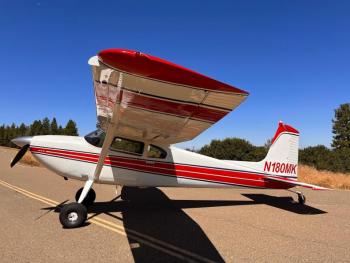 Airframe Time: 5900 Hours Total Time Engine Time: 112 Hours SMOH on O-470-UcK, 230 HP Continental (Western Skyways 2016), 1500 Hour TBO. Prop Time: 1276 SPOH, on McCauley C-204 (2003) two blade. Annual Due: October 2022 Useful Load: 973 Lbs...
...more
.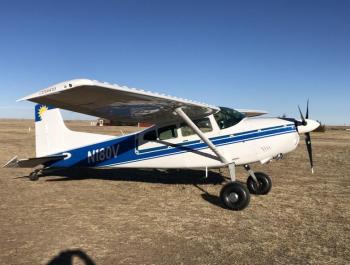 Aircraft Total Time: 3183 Hours Engine Time: 482 Hours SMOH, 0-470 U/TS 260 HP Texas Skyways with 2500 TBO Propeller Time: 9 hours SNEW on MT Lightweight three blade. Annual Due: Febuary 2023 Useful Load: 1405 Lbs...
...more
.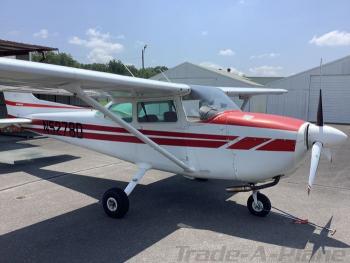 Airframe: TTAF: 11,106 Knots 2 U wingtips with Landing Lights Engines: LYCOMING Dell STC 0-360 A1A 180 HP TTSN: 422 Useful Load: 1017 lb Power Flow Exhaust System (+18-22 HP) Challenger Air Filter and Oil Filter Props: MT 600 3 Blade Constant Speed Prop TTSOH 1.0...
...more
.