Inactive Ad
---
The ad you requested is no longer active, however you may be interested in some of the following Cessna 182 Skylane ads:
displayAdsHomeRecent
---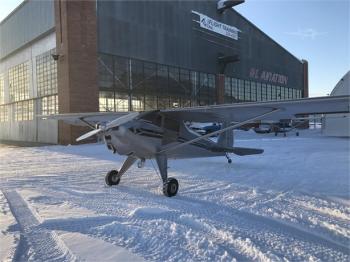 1946 Luscombe 8A Very nice totally restored in 2016 all metal Luscombe TT 1344 SMOH -0- Prop 771 Manufacturers serial #3686 New leather interior Air driven alternator Aircraft sold with fresh annual New ICOM A-200 comm radio Aircraft is subject to verification of specifications, logs, times, damage and all equipment listed....
...more
.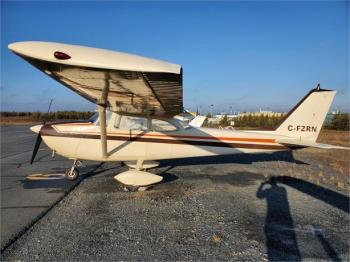 This great owner maintenance plane comes with a fresh AME conducted annual as of Sept. 2023 (all annuals have had an AME present). Comes with basic radio and mode C transponder, open spot in dash available where Loran used to be. Continental O-300 145hp Auto gas STC 3999.5 hrs. total 501 hrs. SMOH pitot/static cert, new altimeter spring 2022 prop inspection/ balance/x-ray, new spark plu...
...more
.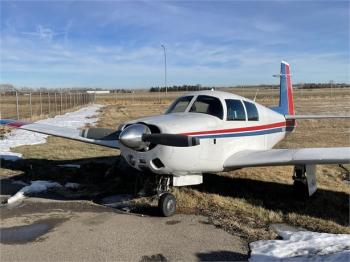 1965 Mooney M20E Location Lethbridge Alberta Price: 45,000 USD or best offer Total Time Airframe 3809.8 Factory New Engine November 22, 1996 Lycoming IO-360-A3B6 Total time since New 1031.2 Hartzell Propeller HC-C2YR-1BF Time since Overhaul 1031.2 Converted for High altitude Photography work in 2018 Complete US Logs Last flown in 2020. Currently out of Annual Garmin GP...
...more
.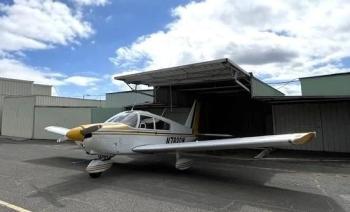 Price slashed! Easy to fly, affordable platform to build time. Interior dated but in really good condition. Very nice paint. Entire life in dry northern California. See picture of clean fuselage innards. Remarkably good useful load (1121 lbs). See digitized logbooks at bottom of ad. Airframe: Total Time: 3,636 Engines: Lycoming O-360 Time: 784 SFOH TBO: 2000 Props: Sensenich...
...more
.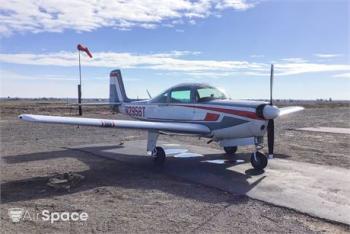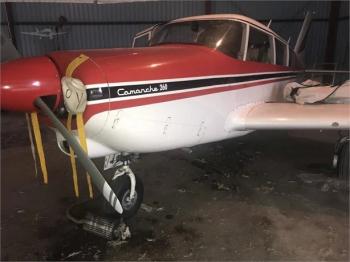 1966 Piper Comanche 260 Location is High River. Price is 139,900 USD TT 4000 SMOH 750 Aircraft is subject to verification of specifications, logs, times, damage and all equipment listed....
...more
.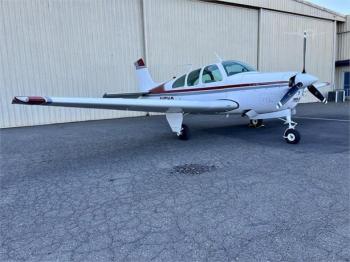 One of those hard-to-find gems from Beech Aircraft. She really will cruise at 200 mph and haul 1177 lbs useful load. There are few airplanes that have the prestige and glamor of a 33 series Beech. See bottom of ad for digitized logbooks. Airframe: Total Time: 3,308 74 gallons useable Dual controls w/ RH brakes Engines: CONTINENTAL IO520BA Time: 864 SMOH TBO: 1700 Props: McCauley ...
...more
.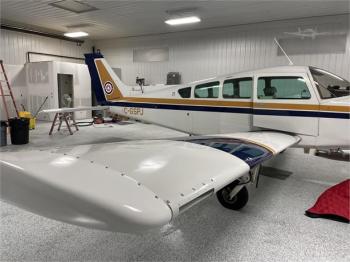 Total Time Airframe 2513 hours Engine SMOH 1011 hours Propeller 257 hours good till September 2027 Here comes this very comfortable, classic and robust 4 place retractable aircraft. Beechcraft has a reputation for building high quality aircraft.. This IFR equipped Sierra makes for a fine IFR platform. New Garmin radios in May 2021 Garmin GMA 345 Audio Panel Garmin GNC 355 GPS Naviga...
...more
.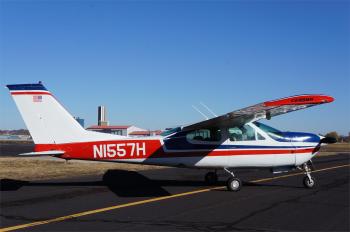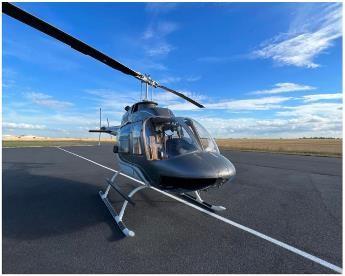 5 Passenger Configuration | 2022 Paint & Interior | High Landing Gear | Brite Saver 2 Airframe: Total Time: 12,237.2 Engines: ALLISON 250C20B Time: 1980 SMOH ...
...more
.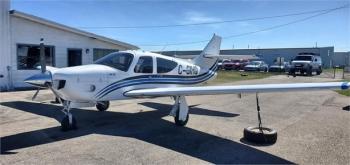 1976 Aero Commander 112TC C-GIHQ Serial# 13092 TTSN: 2881.3 Engine: Lycoming TO-360-C1A6D with 210 HP SMOH: 1259.4 (Overhauled March 2010) TBO:2000 Prop: Hartzell HC-E3YR-IRF (installed Dec 2019) SPOH: 232.8 Aircraft is currently flying so hours subject to change Fresh Paint in 2015 Fresh Annual September 2023 Logs since new Avionics: Dual G5 Flight Display System GTX 330...
...more
.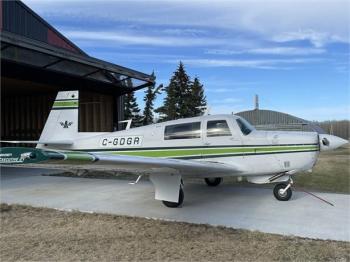 **PRICE HAS BEEN REDUCED** 1976 Mooney M20 F Serial number 22-1392 Total Time AF 2639.3 Engine Overhauled by Pro Aero Oct 2012 Lycoming IO-360-A1A serial # L-15361-51A SMOH 81.7 Hartzell HC-C2YR-1BFP serial # NS5058B Prop 26.8 Specifications Collins Audio Panel Collins Nav Comm 351 TSO Collins Nav Comm 251 TSO Collins ADF 650 **JPI Engine Monitor **GARMIN GNX™ 375 GP...
...more
.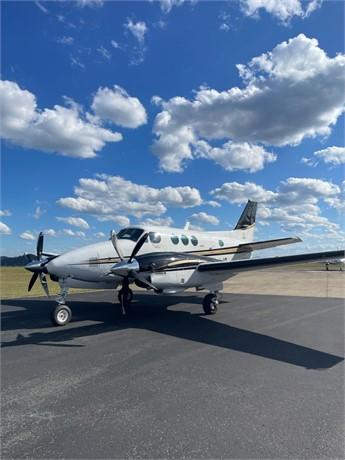 Blackhawk -135A Engines, New Props, Garmin Avionics, Raisbeck Aft Strakes & Wing Lockers, Gross Weight Increase, 2020 Interior. Phase 1-4 c/w July 2023. Call to Inquire! Airframe: Total Time: 8,242.5 Total Landings: 7,473 Engines: PRATT & WHITNEY PT6A-135A Time: 1327/1327 TBO: 3600 Cycles: 899 ...
...more
.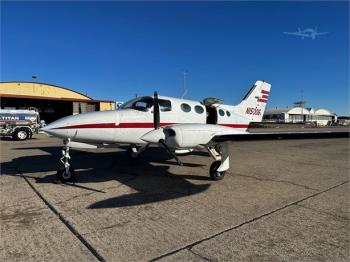 Major PRICE REDUCTION.on this 414. Garmin Avionics including G600 glass PFD and an incredible Stec 3100 autopilot. Airframe: Total Time: 4,825 Very clean, well cared for airplane Engines: Engine 1: 310 HP Continenta TSIO520NB 1,024 hours SMOH by Western Cylinder (2000) RAM Intercooled Engine 2: 310 HP Continental TSIO520NB 710 hours SFN (2006) RAM Intercooled Props: McCaul...
...more
.