1962 Cessna 210B
Reg # N9593X
$105,000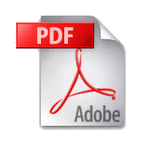 Aircraft_Log_1.pdf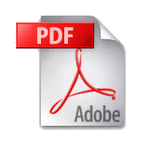 Engine_Log.pdf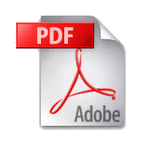 Propeller_Log.pdf
PRICED TO SELL !! A clean, '62 Cessna 210B w/ low-time engine, Garmin WAAS 175 Touchscreen GPS w/ Moving Map, Garmin G5 EFIS HSI, GTX-335 ADS-B Out, Dual KX-155 nav-coms, DME, Alternator Conversion, One-Piece Windshield, Power-Coated Avion Research Yokes, Fiber Instrument lights, LED Nav & Landing Lights, 6-point CHT, & Rosen Visors. Ready to go!
Total Time: 4,071 Hours
Range: 600 NM
Max Takeoff Weight: 3,000 lb
Basic Empty Weight: 1,889.5 lb
Useful Load: 1,110.5 lb
Fuel Capacity Volume: 80 gal
All Logs Complete Since New.
Engine Make/Model: CONTINENTAL IO-470-S (260 Horsepower)
Engine Serial Number: 102090-1-5
Engine Time: 134 SMOH
Engine TBO: 1,500-hour TBO
Year Engine Overhauled: December 2014
Engine Time Remaining To Overhaul: 1376 Hours
Engine Notes: 134 hours since Major Overhaul by One Stop Aviation, Inc (FAA Certified Repair Station # XR3R981L) of Oceanside, CA. (2014) Last compression check results taken in November of 2022: #1/ 72, #2/ 77, #3/ 78, #4/ 74, #5/ 77, & #6/ 76. Make: Continental / Model: IO-470-S / Serial #: 102090-1-5 (1,500-hour TBO engine)
Prop Manufacturer: McCauley
Prop Time Since Overhaul: 411 Hours
Number of Blades: 2
Blade Composition: Aluminum
Prop Notes: 411 hours since Propeller Overhaul on 2-Blade Constant-Speed Prop Make: McCauley / Model: D2A36C33-XEG /. Serial #: 60561 Overhauled by Precision Propeller Service, Inc. of Boise, Idaho.
Modifications/Conversions:
InterAv 60-Amp Alternator Conversion per STC# SA334SW, One-Piece Windshield per STC# SA393GL, Rosen Sunvisors per STC# SA00871SE, Avion Research Powder Coated Control Yokes w/ Internal PTT Wiring per STC # SA00709LA, Fiberlites Instrument LED Lights per STC# ST01494LA, Whelen LED Taxi & Landing Lights per STC# SA00344BO, Whelen LED Beacon Light per STC# SA615EA, Tanis Engine Pre-Heater per STC# SE03309CH.
AVIONICS:
Multi-Function Display Manufacturer/Model: GARMIN G5 EFIS HSI
GPS Manufacturer/Model: GARMIN GPS175 WAAS IFR GPS w/ Touchscreen Moving Map
Transponder Manufacturer/Model: GARMIN GTX335 w/ ADS-B Out
King KMA-24 Audio Panel w/ 3-Light Marker Beacons
Garmin G5 EFIS Slaved HSI coupled to GNS-175 WAAS GPS, GAD29B & GMU11
Garmin GPS-175 Compact IFR GPS w/ Moving Map, Touchscreen, WAAS & More
King KX-155 TSO Digital Nav-Com w/ Glideslope, Localizer & VOR
King KX-155 TSO Digital Nav-Com w/ Localizer & VOR
King KN-64 Digital DME
Garmin GTX-335 Digital Mode-S Transponder w/ ADS-B Out
Additional Equipment:
Electronics International C-6 Digital 6-point CHT Indicator per STC# SA1626NM
Heavy Duty Main Landing Gear Saddles
Cessna Seat Stop kit # Sk210-174A
Engine Oil Filter
Brackett Air Filter
Avionics Master Switch
Single Probe EGT
Suction Gauge
USB Charging Ports
Quartz Clock
Back-up Headset Jacks on Pilot Side
Vertical Card Compass
Flightcom 403 Intercom (4-Place Intercom System)
Outside Air Temperature Gauge
Long Range Fuel - 84 Gallons (80 Gallons Usable Fuel)
Hobbs Hour Meter
Oil Dilution System
Horizontal Stabilizer Abrasion Boots
ELT Battery next due: November 2023
All New Brakes in 2022.
New Garmin GTX-335 transponder installed in 2018.
Sigma-Tek Directional Gyro overhauled in 2018.
All new engine scat ducting in 2017.
Right Fuel Cell replaced with new Eagle Fuel Cell in 2017.
Left Fuel Cell replaced with new Hartwig Fuel Cell in 2007.
Exterior Notes: Overall Off-White with Metallic Bronze and Gold accents. (aprox 1988)
Year Interior: 2008
Number of Seats: 4
Interior Notes: Recent Airtex Interior (aprox 2008) Seats and side panels upholstered with 'Fawn' Beige wool fabric. (Color code #315) Carpeting is Essex Wine in color. Clean and attractive.
Inspection Status: All Logbooks Complete Since New.
Annual Inspection next due: December 1, 2023.
Minor Damage History: Partial gear collapse. Minimal damage to the airframe or belly skins. No prop strike occurred. Fully and professionally documented and photos available. Be sure to view the logbook copies with repair notations down at the bottom of this ad in the "Service Logs" section.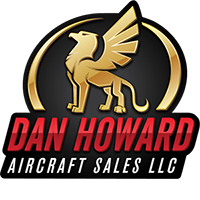 Dan Howard Aircraft Sales LLC
Tulsa,OK
Tell the dealer you saw this ad on
AircraftDealer.com