1975 CESSNA 210L
Reg # N668DB
$189,900
A well maintained '5 Centurion with gorgeous New Paint, only, 50 hours on Engine & Scimitar Prop, GNS-430W, Slaved HSI, Flightstream 210 Bluetooth, KX-155, Dual G/S, GTX-345 ADS-B In & Out, STEC 60-2 AP with GPSS, Elec Stdby Vacuum, and more!

Airframe:
Total Time: 5608

Engines:
50 hours since Major Overhaul by Corona Aircraft Engines of Corona, CA (2020)
Make: Continental // Model: IO-520-L // Serial #: 195641

Props:
50 hours since Overhaul on STC'd Hartzell 3-Blade 'Scimitar' Propeller by Santa Monica Propeller (2020)
Make: Hartzell // Model: PHC-J3YF-1RF // Serial #: FP3887B
STC # SA00773AT (2,400 hour TBO)
King KMA-24 TSO Audio Panel w/ 3-Light Marker Beacons
Garmin GNS-430W IFR-WAAS-Approach Certified GPS-Com w/ ILS, LPV, Terrain Awareness & Color Moving Map (HSI)
Century NSD-360 Slaved HSI
King KX-155 TSO Digital Nav-Com w/ 2nd Glideslope
King KN-64 Digital DME
Garmin GTX345 Bluetooth Transponder w/ ADS-B In & Out (FIS-B Weather & TIS-B Traffic displayed on GNS-430W)
Flightstream FS-210 "Flight Plan Bluetooth to iPad"
STEC System 60-2 Autopilot w/ Hdg & Nav Tracking, GPSS Steering, Pitch Mode, Approach Mode, Altitude Hold & Glideslope Coupling
Gorgeous new professional paint job in March 2020!
Matterhorn White base w/ Royal Blue trim & Mercury Silver accent striping.
Rated - 9.
Cobalt Blue Leather seat upholstery.
Matching Colbalt Blue sidepanels.
Medium Grey/Blue carpeting.
Cobalt Blue seatbelts.
Off White interior window trim & headliner.
Older interior that is still serviceable but shows significant wear.
Rated - 6.
Full Sierra Industries 'Uvalde' Nose Gear & Main Gear Door Mods (STC # SA5737SW)
Custom Metal Instrument Panel w/ Extended Glareshield
Aileron Stiffness Enhancement Kit (STC # SA3265NM) (adds 4 reinforcement ribs to each aileron)
Aero-Safe 'Guardian 1' Electric Standby Vacuum System (STC # SA4626SW)
JPI EDM-711 Digital Engine Analyzer w/ Digital Fuel Flow w/ Data Download Port (STC # SA2586NM & SA00432SE)
Rapco Engine Oil Filler Neck Extension Tube (STC # SE938GL)
Davtron M800 Digital Chronometer
Davtron M655 Five-Function Indicator (OAT F, OAT C, Pres ALT, DENS ALT, Volts)
Apline 7902 AM/FM Stereo & CD Player
Articulating & Vertically Adjusting Front Seats w/ Shoulder Harnesses
Stowable Co-Pilot Rudder Pedals
12-Volt Aux Power Source (cigarette light style for charging iPhones, iPads, portable GPS, etc.)
Avionics Master Switch
Electric Trim Master Switch
Instrument Post Lighting
Electric Pitch Trim
Rudder Trim
Polished Prop Spinner
'Low Oil Pressure' Warning Light
'Low Voltage / High Voltage' Warning Light
'Low Vacuum' Warning Light
'Gear Motor Still Running' Caution Light
'Pitot Heat On' Annunciator Light
'CHT 460 F Red Line' Warning Light
Cessna Service Kit SK210-113 'Raised Narrow Diameter Fuel Filler Necks and Fuel Caps"
Cessna Service Kit SK210-125 "Horizontal Stabilizer Bulkhead Reinforcement Kit"
Cessna Service Kit SK210-126 "Horizontal Stabilizer Fitting Replacement Kits"
LED Landing & Taxi Lights
Wingtip Strobe Lights
Wingtip-mounted Fiber-Optic Nav Light 'On Indicators
Wing-mounted Convex Landing Gear Position Inspection Mirror
Updated Non-Foam-Filled Left Hand Elevator Trailing Edge
Updated Non-Foam-Filled Right Hand Inboard & Outboard Elevator Trailing Edges
Horizontal Stabilizer Abrasion Boots
Pilot & Co-Pilot Foul Weather Vent Windows
Stainless Steel Cowl Fasteners
Stainless Steel Screw Kit
Auxiliary Ground Power Receptacle for Ground Power Starts
Hamilton Vertical Card Compass
Artex Remote ELT
Aft Cabin Clothes Hangar Rack
Aft Baggage Compartment w/ Baggage Door
Hobbs Meter
Fire Extinguisher
All Logs Since Complete New.
Annual Inspection due: December 1, 2021.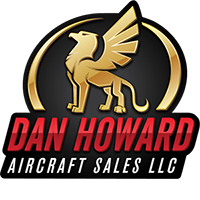 Dan Howard Aircraft Sales LLC
Tulsa,OK
Tell the dealer you saw this ad on
AircraftDealer.com