1978 CESSNA P210N
Reg # N210SL
$415,000
Fly high and fast in pressurized comfort. Cruise over the weather and avoid turbulence in smooth air. Almost new engine with Vitatoe conversion. Wonderful upgraded avionics with stunning paint and interior. Comfortable for six with full-sized seats. A people and gear mover with almost 1400 lb useful. See logbooks bottom of ad.

Airframe:
Total Time: 4,285
Eddy current inspection of wing spar completed 2021.
Previous tail number N4891P.
Prop strike 2010 & 2017. Repairs documented in logbooks. New engine and prop.

Engines:
CONTINENTAL
Time: 197

Props:
Hartzell 3-blade scimitar heated Top Prop
New in 2018.
Aspen PFD 1000 PRO MAX – 2021- serial number 9712667
Avidyne IFD 540 Flight Management System (Nav/Com) serial number M184540383
Garmin 345 ADSB IN/OUT transponder
Garmin Gi 275 backup AI with battery - 2021
JPI EDM 930 engine monitor (2014, replaced many primary instruments)
PS Engineering PMA 8000BT audio panel w/ 6-place intercom
S-TEC 55x autopilot and ST 360, Altitude and Vertical Speed Selector/Alerter
Yoke mounted electric trim and Control Wheel Steering
Garmin 496
New paint 2012. Touch-up 2018.
New carpets; new interior with leather yokes and safety handles - 2012
New die cut instrument panel by SAIR - 2014
Bob Fields inflatable door seals and Rosen visors
BAS seat belts
Speed Brakes by Precise Flight
SIRS compass
Angle of Attack Indicator with Aural warning by General Technics – CYA-100
Landing, parking and beacon lights are all LED
Wingtip LED lights w/Max pulse and LED beacon by Knots 2 U
70-foot Landing Height System with aural alerts by Microkit Solutions, LLC
Encoding altimeter
Tru Blue USB Power TA360
Annual due: 4/1/23 Alt/Sta/XPDR due: 2/1/24. NOTE: T.J. Aircraft Sales believes the following and foregoing information to be accurate but does not warrant nor guarantee the information accordingly; purchasers should rely upon their own inspection of the aircraft. There shall be no agreement between parties unless set forth in a written contract signed by buyer and seller.
Modifications / Conversions
Uvalde gear door modification
Repaired foam-filled trailing edges- modification to strengthen tail and horizontal stabilizer
Vacuum system removed 2021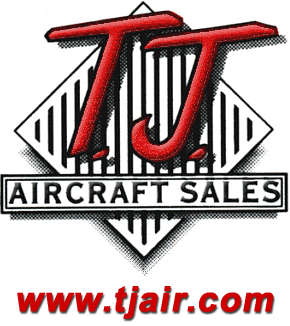 T.J Neff Aircraft Sales
Novato,CA
Tell the dealer you saw this ad on
AircraftDealer.com