1978 CESSNA P210N
Reg # N7334P
$199,000
A VERY CLEAN Riley Intercooled '78 P210 always hangared in dfry Utah & Idaho all its life! JPI-800 w/ FF, Inconel Exhaust, fresh Prop Overhaul, King Silver Crown avionics, HSI, GPS, 400 IFCS AP, excellent logs & maintenance history. This is the kind of bird a discerning buyer wants to custom refurb !!

Airframe:
Total Time: 4,230

Engines:
1,275 hours since Major Overhaul on a Western Skyways 'Gold Seal' Engine Overhauled to Factory New Tolerances. FAA Certified Repair Station # WS9R575J (5/11/2000)
Make: Continental / Model; TSIO-520-P(5) / Serial # 513621
Most Recent Compressions: #1/ 68, #2/ 65, #3/ 60, #4/ 66 , #5/ 78, #6/ 68.
(1,600-hour factory recommended TBO)

Props:
Only 6 hours since Complete Overhaul on Three-Blade Hot Prop by American Propeller Service of Redding, CA, FAA Repair Station NO3R717L (February 18, 2022)
Make; McCauley / Model: D3A34C402-C / Serial #: 422780
Wide-Chord Square-Tipped Constant-Speed Propeller
(2,000-hour factory recommended TBO)
King KMA-24TSO Audio Panel w/ 3-Light Marker Beacons
King KLN-89B IFR-Certified GPS for En Route & Terminal Navigation, SID's, & STAR's
King KY-196 TSO Digital COM Radio #1
King KNS-80 Digital Integrated NAV System w/ VOR/LOC/GS/DME & RNAV (HSI)
Mid Continent NSD-360A Slaved HSI
King KX-155 Digital NAV/COM #2 w/ VOR & Localizer
Cessna 300 ADF w/ Remote Indicator
Garmin GTX-327 Digital Transponder w/ Mode-C Encoding
Uavionics Tail-Beacon ADS-B Out
Cessna IFCS 400 Autopilot w/ Hdg, GPS, & Nav Tracking, Pitch Mode, Altitude Hold, Approach Mode, & Glideslope Coupling (coupled to HSI)
Cessna factory original paint in excellent condition!

Vestal White base with Yellow and Brown trim.
Rated: 7.
Beige Leather seat seats.
Matching Beige sidepanels.
Beige carpeting.
Off White interior window trim and headliner.
Rated - 7.
Riley Intercooler (STC # SA2582NM & SE2529NM)
Inconel Exhaust System. (eliminates the usual repetitive AD-81-23-03 inspection that applies to factory OEM exhaust systems)
Bob Fields Electric Pneumatic Inflatable Cabin Door Seals (STC # SA2226NM)
Aviation Development Corp Spin-On Remote Oil Filter (STC #SA00402SE)
RAM Vacuum Pump Cooling Shroud (STC# SA3728SW)
JPI EDM-800 Digital Engine Monitor w/ Digital Fuel Flow (STC# SA4005NM)
P.S. Engineering PM3000S Six-Place Voice-Activated Intercom System
M20 Air/Oil Separator (STC# SA2033AT)
Mid-Continent Instrument NSD-360A HSI
Electric Pitch Trim
Rudder Trim
Articulating & Vertically Adjusting Pilot & Co-Pilot Seats
Articulating Middle Row Seats
Rear Bench Seat with Overhead Skylight Windows
Pilot's Yoke-mounted 'Push-to-Talk' and 'Transponder Ident' Switches
Instrument Post Lighting
Hobbs Hour Meter
Dual Vacuum Pump w/ Suction Indicator & 'Vac Pump Fail' Indicators
Electric Altimeter
Backup Altimeter
Davtron M877 Digital Chronometer
Propeller De-Ice Amp Gauge
'Cabin High Altitude' Caution Light
'Low Voltage' Warning Light
Manual Engine Primer
Cessna Service kit AK182-217 Horizontal Stabilizer Abrasion Boots
McCauley Wheel & Brakes
Brakett Air Filter (STC# SA71GL)
ELT Battery next due: April 2023

New Non-Foam-Filled Elevator Trim Tab & New Prop Deice Brush Block installed in October 2019
SEB-78-65 Alternator Cable
SEB-79-19 Oil Return Line
SEB-79-26 Control Column Guard
SEB78-65 c/w by installing SK210-83 Service Kit
SEB79-49 c/w by installing Cessna Kit #210-85A Installation of Cooling Fan for Avionics
SE 79-26 c/w by installing Flap Cable Guard
SEB 81-45 c/w by Service Kit 210-102 Iinstalling nduction Pin Box
SEB 84-33 c/w by Service Kit 210-99 installing Fuel Vent line
Cessna Service kit SK210-105 Vacuum Pump
SEB 07-5R2 Pilot Secondary Seat Stop
New Elevator Trim Tab in 2019
New 'Knots2U' Fiber Glass Tail Cone in 2021
Concorde RG24-16 Battery in 2021
New Oxygen Masks in all 6-places in 2021

This aircraft has always been hangared since new in the dry climates of Utah & Idaho. VERY clean airframe with no corrosion! Very clean airframe and original paint that is reflective of how well this aircraft has been care for.

Be sure to scroll to the bottom of this page to review all logs & the complete FAA airworthiness file in the 'Service Logs' section.
All Logs Complete Since New.
Minor damage history: Pilot forgot to lower the gear upon landing 29 years ago in 1993 @ 2,070.6 hours total time. Professionally repaired & documented by the sheet metal experts at Steve's Aircraft in Watsonville, CA as per Form 337 dated April 29, 1993.
Annual Inspection next due: Annual Inspection is scheduled to be completed by the end of July 2022.
IFR 24-month Pitot-Static, Altimeter-Transponder certification is next due: May 1, 2023
Modifications / Conversions
Riley Turbocharger Intercooler (STC # SA2582NM & SE2529NM)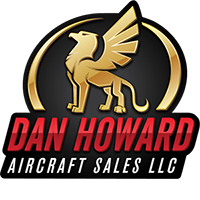 Dan Howard Aircraft Sales LLC
OK
Tell the dealer you saw this ad on
AircraftDealer.com