1979 CESSNA 210N
Reg # N6490N
$107,000
Loan Calculator here...
Close
Fresh Carry Through Spar Inspection Completed! A solid '79 Centurion with over 25 years of Part 135 maintenance. King IFR avionics. Fresh annual inspection, and ready to go.
Airframe:
23,229 Hrs Total Time Since New
Carry Through Spar Inspection SB57-06 just completed!
Engines:
1,552 hours since Major Overhaul by Airnet Systems, LLC
Continental IO-520L(56) / Serial #: 295455-R
Manufactured: 4/25/2007
Props:
523 hours since Overhaul on Hartzell STC's 'Scimitar' 3-Blade Prop
Model: PHC-J3YF-1RF // Serial #: FP1075A
Dynamically Balanced & Installed 9/12/12
Prop Governor Overhauled & Installed 9/12/12 (Serial #: 04300203)
Prop has a 2,400-hour TBO
King KMA-20 Audio Panel w/ 3-Light Marker Beacons
King KX-170B NavCom w/ Glideslope
King KX-175B NavCom w/ VOR/LOC
King KT-76A Transponder
King KR-87 Digital ADF
King KN-64 DME
Airtex ME406 ELT (Beacon ID: ADCC4 051B4 002F1)
2016
White Base w/ Blue Engine Cowl
Blue & Red Horizontal Stripes
Rated: 7.
Two-Tone Gray & Black Interior
Black Carpet
Gray Seats and Trim
Rated: 8+.
Annual Inspection next due: September 1, 2020.
All Logs Since New!
Voluminous Logs & Records.
Minor Damage: Gear up landing in Feb 1991, belly skins & lower cowl skins replaced. Fully repaired and documented.
Part 135 maintenance for over 25 years!
Cessna Service Letter 57-06 ref eddy current inspection of the carry through wing spar was completed and no corrosion or cracks found! See attached documentation down below.
Over 25 years of solid Part 135 maintenance with voluminous records
Cleveland Brakes & Wheels
New Goodyear Tires
New Landing Gear Hose Assemblies
New Door Windows
New Side Windows
New Headliner, Interior Plastic, & Carpet
Static Kit
Omni-Flash Beacon
Ground Service Plug
Heated Pitot Tube
Economy Mixture Indicator
Pilot & Co-pilot Articulating Seats
FAA Approved avionics access panels (2) installed in the top of the glareshield
Left & Right Hand Elevator Trailing Edges replaced with newer 'non-foam-filled' parts.
Zeftronics R25400 Alternator Control Unit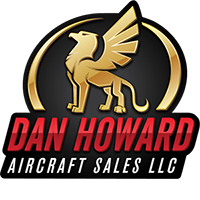 Dan Howard Aircraft Sales LLC
SW Corner of Jones-Riverside Airport (RVS)