Inactive Ad
---
The ad you requested is no longer active, however you may be interested in some of the following Cessna 210 ads:
---
ADS-B equipped! This bird is one of the cleanest and well-maintained '64 model Cessna 210 Centurions left out there in the fleet. Owned and meticulously maintained in Michigan by a retired American Airlines captain for the past 35 years. Mid-time "G & N" engine with all new cylinders, King IFR avionics stack, a working Cessna 300 autopilot coupled to the GPS and VOR/LOC, and a JPI EDM-700 En...
...more
.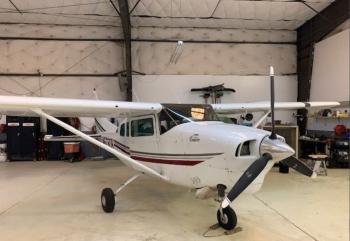 A sharp looking Turbo 210 with only 400 hours on a 2016 Zero timed engine. Glass panel engine monitor, GNS 430, Navomatic AP. Custom leather seats, oxygen, this is a T210 anyone would be proud to own. Logs, more pictures, and video at kelmaraircraft.com. Airframe: Total Time: 5170 Very clean Paint is in very good condition and is a modern paint scheme. No damage history found in our search. ...
...more
.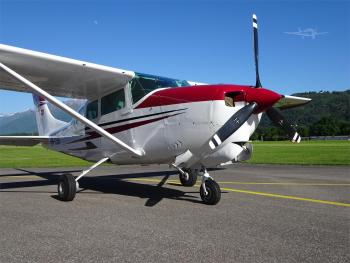 210F, Fresh annual, GNS530W, PMA8000 Audio Panel, new Garmin GA106A CDI Very LOW TIME, nice and clean aircraft Factory corrosion proof 2 owners since new Complete logs Imported new in Switzerland (with 9 hours on Swiss logs) in April 1967. Empty Weight: 2131 lbs / 966.60 kg MTOW: 3300 lbs / 1497 kg Swiss noise category "C" New windshield Many new parts replaced during last two annual...
...more
.
1967 T210 in superb condition. Well maintained, complete logs and supporting history documentation. Factory Oxygen, 2015 custom interior, Annual Inspection completed 9/19, including Carry Through Spar Service Bulletin. Same owner for 20 years, many other extras. Airframe: 4235 TT 1350 useful load Upgraded Newer Style Gear Saddles Engines: TSIO-520-C2B 200 SMOH – Aero Engines of Wincheste...
...more
.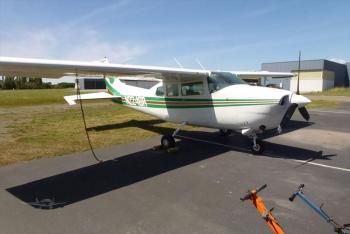 A one owner airplane. Non-pilot owner always had flown by professional pilots. Maintained at outstanding California shops its entire life. Used almost exclusively to fly between SF Bay area to owner's ranch in Montana. Always hangered. Cruise at altitudes up to 24,000 feet at 220+ mph. Came through Carry Through Spar inspection with flying colors. Airframe: Total Time: 4867.1 Engines: Time: ...
...more
.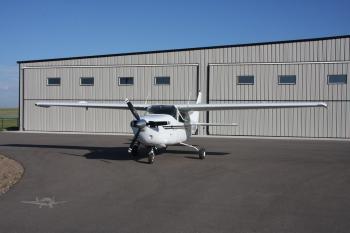 OUTSTANDING T210, JUST GO FLYING. ROBERTSON STOL 1973 Cessna T210L in excellent condition. Everything is right about this T210. Logs from new and no damage history. Spar Inspection completed. Aircraft is subject to verification of specifications, logs, times, damage and all equipment listed. Airframe: Total Time: 3846 Always Hangared, Logs from New No Damage History Engines: 600 SMOH...
...more
.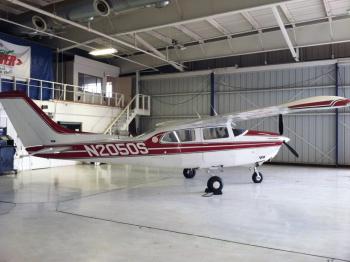 All current with no damage history All New Millennium Cylinders and Pistons with STOH Garmin GTN750, GTN650, ADS-B In/Out Airframe: 4548 Engines: 1576 SMOH Teledyne Continental TSIO-520-H Props: 1576 TT...
...more
.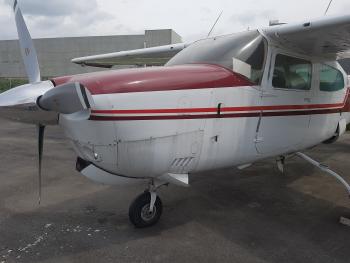 Total Time: 2095 Hours Engine Time: "0" Hours SNEW Prop Time: "0" Hours SPOH Don't miss the chance to own this aircraft. Click
here for more details.
.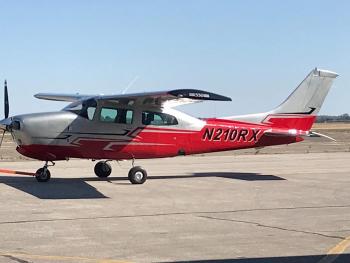 Airframe: Total Time: 4164 Engines: CONTINENTAL IO550 Time: 690 Props: MCCAULEY Overhaul Time: 100...
...more
.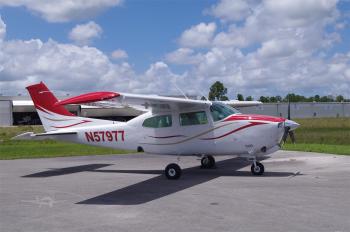 Airframe: Total Time: 6922.4 Engines: Engine Total Time: 2191.9 Engine TSMOH: 879.7 Props: Propeller TT: 6922.4 Prop was Overhauled 27.6 Hours Back...
...more
.
Loaded 1977 Cessna Turbo 210M w/ Garmin GNS-530W, GNS-430W, GTX-330ES w/ ADS-B Out, GTX-327 2nd XPDR, GMA-340 Audio Panel, KFC-200 Autopilot w/ Flight Director, JPI-700, and Sandel 3308 Electronic HSI. Custom instrument panel.This plane also has ALL NEW light-gray tinted windshield and windows, new Blue Carpet, new Light Gray plastic interior trim, new pilot & co-pilot sheepskin seats, new tires, ...
...more
.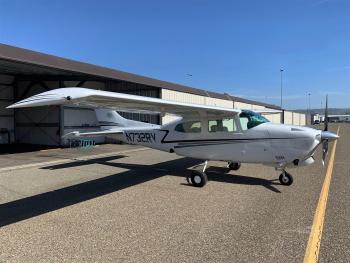 A great Cessna T210, Garmin 530W, Aspen 1000 Pro, Intercooler, Wing spar AD is being done. Airframe: Total Time: 4420 Engines: 285HP Continental TSIO-520 Intercooled 2,000+ SMOH and running strong ...
...more
.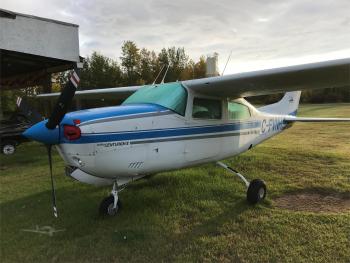 MORE PICTURES AND INFORMATION TO FOLLOW Real Nice Turbo 210N ready to go. 310 Horse Power Airframe: TTSN 6198 Engines: Engine 1 Overhaul TypeSMOH Engine(s)TSIO-520 310 HP 200 Hours on bottom end Lifter change. New cam, main and rod bearings and new lifters. Props: 3 Blade McCauley Aircraft is subject to verification of specifications, logs, times, damage and all equipment listed....
...more
.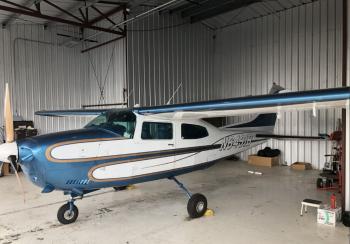 Turbo 210 with a Turbo Plus intercooler system, Century 2000 autopilot with altitude hold slaved to the Garmin 530WAAS. On demand O2, Ryan 9900BX TCAD, weather on the Garmin 396. If you're in the market for a turbo 210 you'll want to check this one out. Hangared at KPRC, Prescott, Arizona. Logs, videos, and more pictures available at kelmaraircraft.com. Airframe: 4515 Total Time Custom pain...
...more
.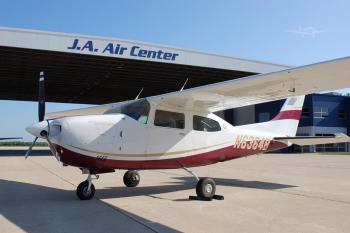 Complete Refurbishment 2013 – No expense spared on this one-owner T210. New glass, engine, paint, interior, Custom panel by JA Air Center, extensive annual. Aircraft has been pickled and living in a private climate-controlled hangar. Over $500,000 invested! Airframe: 513 Hours total time, One owner aircraft since new. Engines: Engine 1 Time: 198 SNEW Props: 239 SMOH...
...more
.