Inactive Ad
---
The ad you requested is no longer active, however you may be interested in some of the following Cessna 310 / 320 ads:
---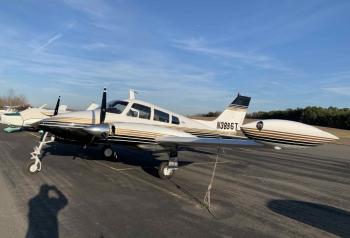 Times at Hobbs 931: TT 5970, L 745, R 1448, McCauley Hot props IRAN 1806. Annual 5/22/20 with gear rigging. Hangared aircraft flies weekly. New paint and glass last year, interior is poor. Airframe: New paint, no major repairs needed, heater works, rigged for ice but boots off, Navomatic 800 rigged currently inop. TTAF: 5970 Engines: IO 470, oil filter mods, both using 1-2 qts. per 10...
...more
.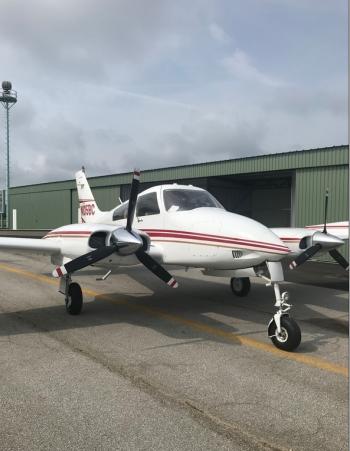 1966 CESSNA 310. Colemill conversion IO520. 5360 TT, 1360 SFOH. Garmin GTN 750. Garmin 430 Aspen Pro synthetic vision. STec-60 attitude preselect. Airframe: Total Time: 5360 Hours Engines: 1360 SFOH...
...more
.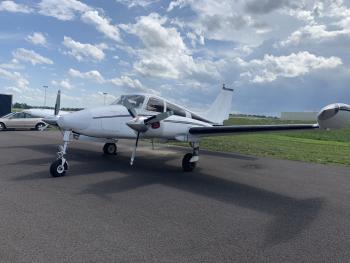 Great Looking and Flying Machine. Great Panel. Perfect Maintenance History. Airframe: TT: 7000. No Damage History. In annual. Landing gear in great shape. Fresh off Part 135. Vortex Generators Installed. Great Useful load! LED Taxi Light. Engines: Continental IO-470-VO's. 930/1820 SMOH. Great Compressions. Yearly AVLAB Oil and Filter tests included. Props: Hartzell 3 bla...
...more
.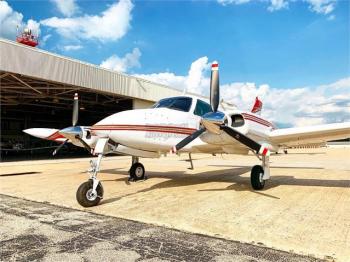 Super Clean 310L with 5270TT 999/999SMOH Full Garmin Panel with 530W/430W Outstanding STEC 55X Autopilot Hangared in Pennsylvania Airframe: Total Time: 5270 Engines: 999/999 SMOH Props: 999/999 SPOH...
...more
.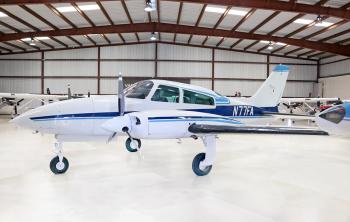 6410 Total Time Since New LE: 1361 Since Factory Remanufactured Engine RE: 46 Since Factory Remanufactured Engine...
...more
.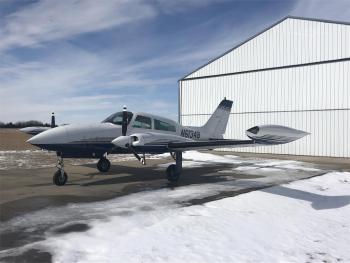 Aircraft was initially delivered factory new to Canada in 1975 and was ultimately placed into Commercial Service. Aircraft was brought back to the U.S. on 7-17-2001 @ 7,305 hrs. TT. Aircraft operated Part 135 for most of its life in U.S. 1st 6,272 hours of Canadian logs prior to 1996 are missing. All compressions in mid to low 70s'/80! Zero time factory overhauled left engine. 5th & 6th seats cu...
...more
.