1976 CESSNA T310R
Reg # N87393
$159,500
ruise comfortably at over 200 kts. Climb at 1700 ft/min. Over 1600 lbs useful. Twin engine safety and comfort. Has had only three owners. See bottom of ad for digitized logbooks.

Airframe:
Total Time: 3,236
Oxygen system with factory brand-new bottle
Surface de-ice boots
Factory zinc chromated anti-corrosion proofing throughout (factory option)
Stainless steel control cables (factory option)

Engines:
CONTINENTAL TSIO520B

Left engine
TSIO-520-BcBB
Remanufactured @2590 in 2005.

Right Engine
Top Overhaul @2590 on 5-11-2005

Props:
McCauley
Time: 1364/1364
Garmin GNC 255 Nav/Com w/ GS (2)
Garmin GNS 530 WAAS Nav/Com/GPS
Garmin GNS 430W
Garmin GDL 69A & GA 55 XM Satellite weather
Garmin GTX 330 Transponder
Garmin GTS 800 LRU Active Traffic System ADS-B coupled to GNS 530, GTX 330, KCS 55-A, KMA 24
Bendix King KCS 55-A Compass System (HSI)
Bendix King KMA 24 Audio Panel w/ marker beacon
King KI 206 GPS/VOR/LOC/Glideslope indicator
King KN62 DME
JPI EDM 760 twin engine monitor
PS Engineering PM 1000 II Intercom
Angle of Attack system
Cessna 400B Navomatic Autopilot w/ GPSS & electric trim
DAC Intl GDC 31 GPS/Autopilot roll steering converter
Shadin DigiFlo-L Fuel management system
Shadin AMS 2000 Altitude Management system
Troll FN 200 avionics fan
Davtron 303-2 OAT indicator
New windshield 2011
Recover seats, side panels, new carpet 2001
5th & 6th upholstered the same as other seats and are in storage. They come with plane.
Modifications / Conversions
Inflatable entry door seal
Vortex generators on wings and vertical stabilizer
Brackett air filters
Knisley tail pipes
Cleveland wheels & brakes
New panel w/ new copilot instruments
Nulite lighting rings
Annual due: 8/1/24. Pitot/Static/XPDR due: 11/1/23 NOTE: T.J. Aircraft Sales believes the following and foregoing information to be accurate but does not warrant nor guarantee the information accordingly; purchasers should rely upon their own inspection of the aircraft. There shall be no agreement between parties unless set forth in a written contract signed by buyer and seller.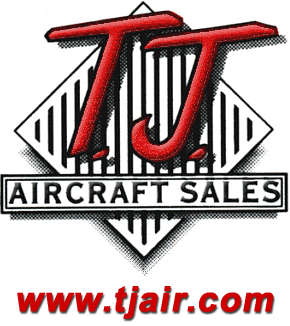 T.J Neff Aircraft Sales
Novato,CA
Tell the dealer you saw this ad on
AircraftDealer.com