Inactive Ad
---
The ad you requested is no longer active, however you may be interested in some of the following Cessna 336 / 337 Skymaster ads:
displayAdsHomeRecent
---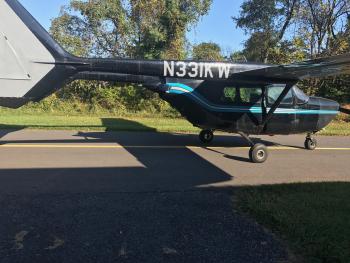 HERE IS A 1964 336 WHICH IS THE ONLY YEAR THEY MADE THE FIXED GEAR. 336s ARE RARE AND GETTING MORE RARE! IT HAS A RECENT ANNUAL, SO IT'S READY TO GO. LOCATED IN NJ SO YOU CAN GO TO ATLANTIC CITY AND DO SOME BETTING WHEN YOU PICK IT UP. 3500 Total Time since New 567 SMOH Front Engine 1391 SMOH Rear Engine 870 SOH Both Props...
...more
.

Here is a 337B with extremely low time engines and air conditioning. Also, custom leather interior and custom panel! Engines: SMOH Left/Right: 29/125 SMOH: Left (October 2004), Right (July 2004) Props: TSOH: Left/Right: 135/99 TSOH: Left (2003), Right (2004) ...
...more
.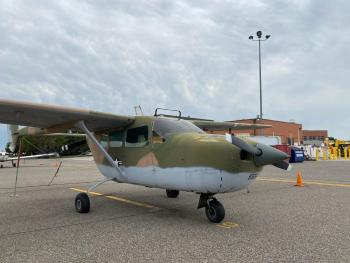 HERE IS A 1967 337B AT A VERY AFFORDABLE PRICE. IT NEEDS PAINT AND INTERIOR BUT THE ENGINES ARE WORTH THIS PRICE. PLUS YOU CAN GO HUNTING IN IT IN DEER SEASON!!!!! 3500 Total Time since New 650 SMOH Front Engine 650 SMOH Rear Engine Fresh Annual Inspection...
...more
.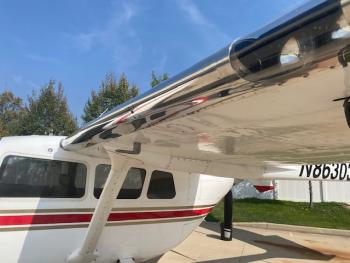 HERE IS A VERY NICE 337D THAT IS READY TO GO…. THIS THING IS READY TO GO…. JUST GO PAY FOR IT AND FLY IT HOME………. 2600 Total Time Since New 500 SFREM Front Engine 1498 SMOH Rear Engine 35/300 SPOH All Logs since New Annual due November 2021 One owner and hangered last thirty years. Super clean internal airframe Absolutely no damage or hanger rash....
...more
.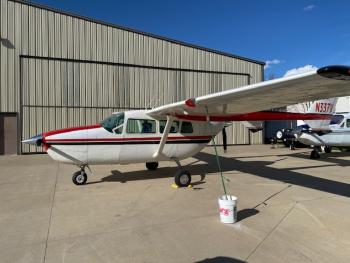 HERE IS A 1970 337E WHICH HAS THE BEST USEFUL LOAD OF ANY SKYMASTER. A VERY CLEAN AIRPLANE WITH ONLY 2100 TOTAL TIME SINCE NEW!!! THIS IS A NICE AIRPLANE READY TO GO!!!! 2100 Total Time Since New 490 SMOH Front Engine 910 SMOH Rear Engine 100/900 Props SOH Fresh Annual as of 4/1/20 All Logs since New ...
...more
.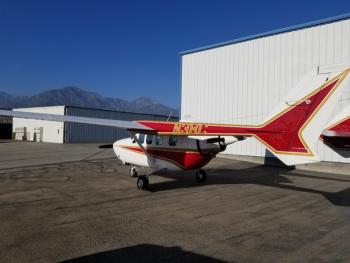 HERE IS A VERY NICE 1973 PRESSURIZED 337 WITH LOW TIME ENGINES. UPGRADE THE PANEL TO YOUR LIKING. VERY CLEAN AIRPLANE!!! STATS: 2451 Total Time Since New 179 SMOH Front Engine 576 SMOH Rear Engine 779 / 630 SPOH NDH Fresh Annual All Logs since New...
...more
.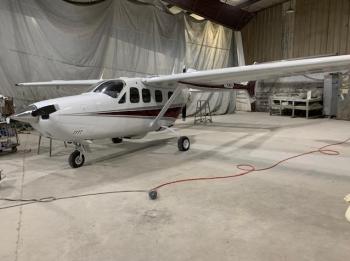 HERE IS A VERY NICE RILEY P337 WITH EXTREMELY LOW TIME MOTORS. JUST COMING OUT OF PAINT AND WILL HAVE A FRESH ANNUAL AND MORE DETAILS SOON! 3000 Total Time Since New 250 SMOH Front Engine 225 SMOH Rear Engine Fresh Annual...
...more
. HERE IS A RILEY P337 WITH LOW TIME MOTORS. JUST COMING ON THE MARKET AND WILL BE SOLD WITH A FRESH ANNUAL. 3020 Total Time Since New 450 SFREM Both Engines with VAR Cranks 225 SOH Both Props Fresh Extensive Annual to be signed off in December or January All Logs Since Riley Conversion Minor Gear Up Early in it's Life...
...more
.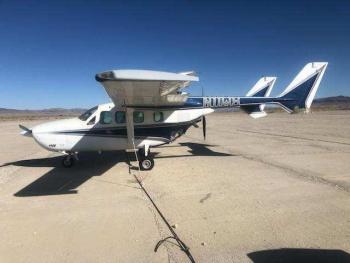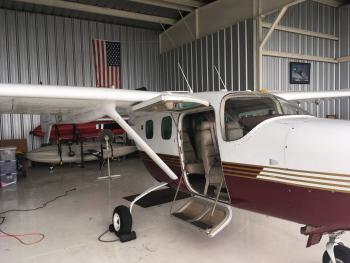 THIS IS A VERY NICE 337 G WITH THE BIG GAS TANKS. GARMIN 530W, STOL, ONE PIECE WINDSHIELD, GEAR DOOR MOD, AND S-TEC AUTOPILOT MAKE THIS A SPECIAL AIRPLANE. PLUS, IT HAS ADS-B IN AND OUT. NORMALLY ASPIRATED G MODELS ARE GETTING HARD TO GET........ 3150 Total Time Since New 1153 SMOH Front Engine 1596 SFREM Rear Engine 450 SOH Props All Logs since New Annual due June 2020 ...
...more
.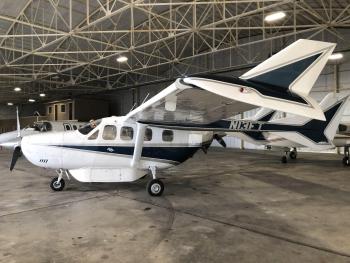 HERE IS A CHANCE TO OWN A RILEY SUPER SKYROCKET WITH THE 310 HP ENGINES AND THRE BLADE PROPS. THERE ARE ONLY A HANDFUL OF THESE IN EXISTANCE. THIS ONE IS LOADED TO THE MAX AND CLEAN!!!! BE ONE OF THE SELECT FEW TO OWN A SUPER ROCKET. 2750 Total Time Since New 835 SFREM Front and Rear (Continental TSIO-520 310 hp) 835 SOH Props ( Hartzell 3 Blade ) Annual Due October 2020 All Logs Since ...
...more
.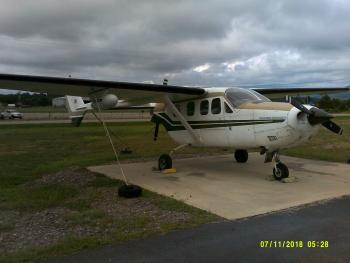 HERE IS A MUCH DESIRED H MODEL P337 WITH LOW TOTAL TIME AND FULL DE-ICE!!! THIS HAS THE SLIDING REAR SEAT AND 148 GALLONS OF FUEL!!! IT NEEDS AN ANNUAL. THIS WILL BE A PERFECT PLANE TO PUT YOUR PAINT, INTERIOR, AND AVIONICS ON IT!! 2045 Total Time Since New 13 SMOH Front Engine with VAR crank (2007) 500 SMOH Rear Engine 500 SOH Both Props Annual is Due All Logs since New NDH...
...more
.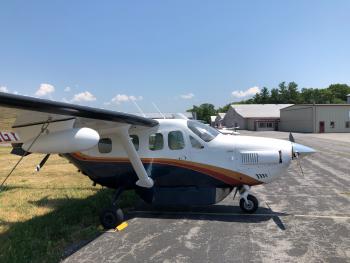 4675 Total Time Since New 325 SFREM Front Engine 540 SFREM Rear Engine 60/575 SOH Props All Logs since New Annual due July 2021...
...more
.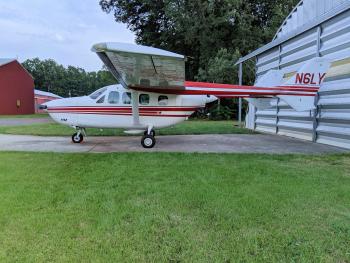 HERE IS A 1979 P337 WITH BOOTS, AIR CONDITIONING, R-STOL, INTERCOOLERS, SPOILERS, GARMIN, AND S-TEC 65 AUTOPILOT. THIS HAS GOT EVERYTHING YOU COULD WANT ON A P337!!! HURRY ON THIS ONE…… 1694 Total Time Since New 1047 SFREM Front Engine 168 SFREM Rear Engine 487 SOH Both Props All Logs Since New Annual due October 2020...
...more
.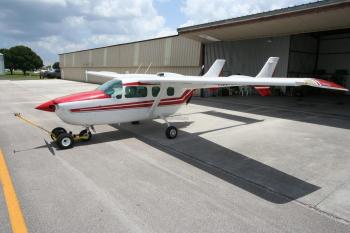 Late Model 337 with Completely Upgraded State of the Art Panel IFD-550 IFD440 GTX 345 ADSB in and out, GDL69A, HSI, Flight Director, Excellent Paint and Interior Robertson STOL Kit Airframe: 5021 Total Time Since New Engines: Time: 1666/809 SMOH Props: 984/1098 SPOH ...
...more
.