Inactive Ad
---
The ad you requested is no longer active, however you may be interested in some of the following Cessna 340 ads:
displayAdsHomeRecent
---
If you're looking for a great Cessna 340 at a great price this is it!! Fresh Cessna 340 RAM VI conversions with all the extras. ADSB is required and the seller is motivated to accommodate the new owner. This is the perfect 340 to build on and make it the way you want it !! Seller entertaining offers! Engine(s) Details:RAM VI Conversions Hartzell Scrimitar Plus 398 SNEW...
...more
.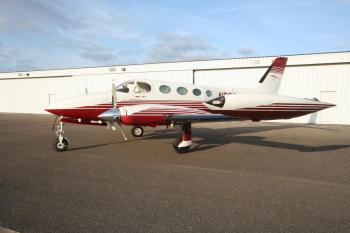 74 Cessna 340 with RAM IV Conversion 325 HP, Garmin GTN 650 WAAS, GTX 330 Transponder, HSI, STEC 60-2 Autopilot, Hangared In Central FL Airframe: 7314 Total Time Engine(s): 999 Since RAM IV LE 2011 370 SIRAN By RAM 2015 from Lightning Strike 999 Since RAM IV RE 2011 Props: 999/999 SPOH both Props Q tip Props...
...more
.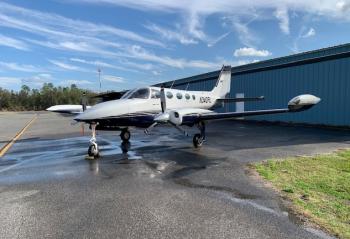 $198,500 - BEST DEAL EVER! 10 SMOH, 325 HP TSIO-520-NB RAM engines, 3-bladed heated Scimitar propellers 10 SMOH, boots, windshield hot plate, 166 gal fuel, max gross 6290 lbs. Radios: Garmin 430W, KX 170B, N62DME, KT74 transponder mode S, Ryan WX-7A stormscope, KR85 ADF, Daytron 903 DVOR, PM 1000 II intercom, KMA 20 audio panel, KI-525A HSI, Shadin Fuel Flow, STEC 60 auto-pilot, electric trim...
...more
.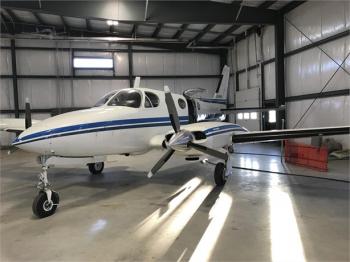 ** PRICE REDUCED $54K USD!!! ** Aircraft is subject to verification of specifications, logs, times, damage and all equipment listed. Airframe: Total Time: 3,850 Engines: Time: 10/865 Props: Freshly overhauled by Propworks....
...more
.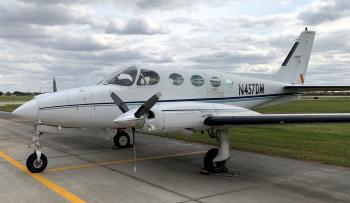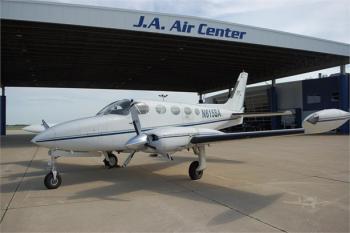 Well maintained work horse with Garmin avionics, ADSB and known ice. Located in Chicago this RAM VI converted 340 is a ready to work. Airframe: Total Time: 9,207 Engines: Time: 1267/1267 SMOH Props: Time: 1267/1267 ...
...more
.
Checkout this great low time twin Cessna 340A! If you are looking to upgrade look no further. With only 3 owners since new, this aircraft has been well cared for, has no known damage history, always hangared, and comes with all logs. All cylinders were recently replaced on left and right engines with new nickel coated cylinders (TTSN - 181.3) and complete RAM VI installation upgrade completed on a...
...more
.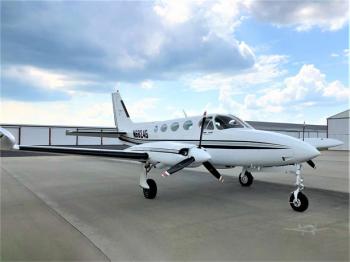 Only 2750 TTA, Engines by RAM, 335 HP per side! Known Ice & GNS-430W (coupled to HSI). ADS-B In/Out, Radar, Turbo & DeIce. Cruise in pressurized 6-Place Cabin. 228kts @ 20,000 ft. 1936 lbs Useful Load. Same meticulous owner for 38 years. Airframe: Total Time: 2,750 Engines: RAM Continental TSIO-520-NB Series VI 335HP (1600 TBO) LE: 64 SMOH RAM (5/17) Engines were Majored to RAM Tolerance...
...more
.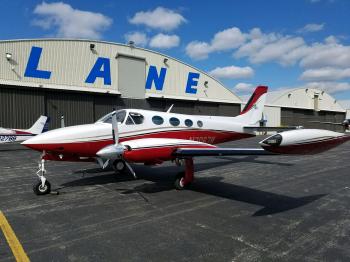 TOTAL TIME AIRFRAME: 1898 Total Hours Since New ENGINE TIMES: 280 / 280 On RAM VII 335 HP STC Installed Feb. 2018 by RAM Aircraft PROP TIMES: 280 / 280 Since New 3 Blade Hartzell Scimitar Props...
...more
.
RARE LATE MODEL 1984 C-340A, 5450TT, 50/80 SMOH, KNOWN ICE W/NEW BOOTS, A/C, LR FUEL 202 GALLONS, INTERCOOLERS, GARMIN 530W, KFC200, NICE COSMETICS, FRESH ANNUAL, INDIANA BASED, NO DAMAGE. PRICED FOR QUICK SALE $249,900. SPECIFICATIONS SUBJECT TO VERIFICATIONS & AVAILABILITY UPON INSPECTION Airframe: Total Time: 5,453 Engines: ENGINES: CONTINENTAL TSIO-520NB LEFT ENGINE SINCE OVERHAU...
...more
.