Inactive Ad
---
The ad you requested is no longer active, however you may be interested in some of the following Cessna 340 ads:
displayAdsHomeRecent
---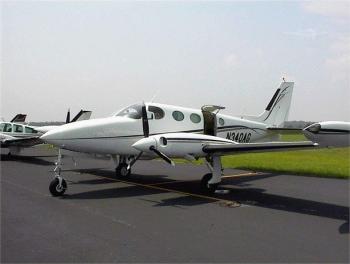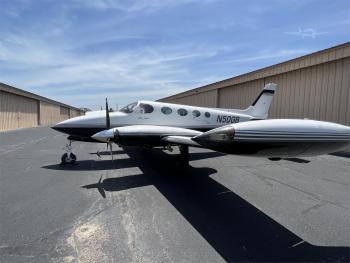 1973 340 (310 HP) - 4201 TT, 1504/1504 SMOH, 572/572 SNP, G530W, SL30 NAV/Com, GTX 330ES ADS-B Out, GDL69 Data, RDR 160 Radar, STEC 65 A/.P w/Flt Dir. STEC Alt Pre-Select, Keith Air, VGs, Full DeIce. Eligible for Basic Med. Located Addison, TX. Asking Price $150,000. *Hrs as of May 25, 2022...
...more
.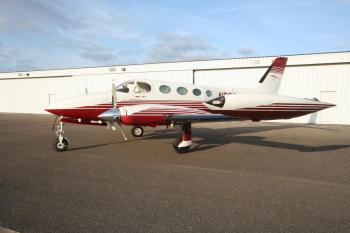 74 Cessna 340 with RAM IV Conversion 325 HP, Garmin GTN 650 WAAS, GTX 330 Transponder, HSI, STEC 60-2 Autopilot, Hangared In Central FL Airframe: 7314 Total Time Engine(s): 999 Since RAM IV LE 2011 370 SIRAN By RAM 2015 from Lightning Strike 999 Since RAM IV RE 2011 Props: 999/999 SPOH both Props Q tip Props...
...more
.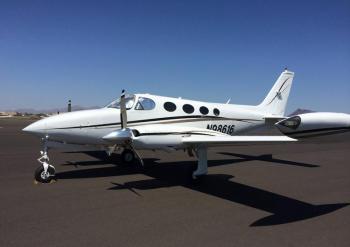 AVAILABLE IMMEDIATELY 1976 Cessna 340A N98616 S/N 340A-0059 Airframe: ACTT 5330 Engines: L+R Eng 1195 since Ram IV 325hp OHC ...
...more
.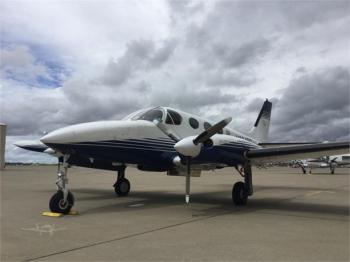 Airframe: Total Time: 4,983 Engines: Time: 595 SMOH TBO: 1600/1511 Props: Time: 308/1262 Don't miss the chance to own this aircraft. Click
here for more details.
.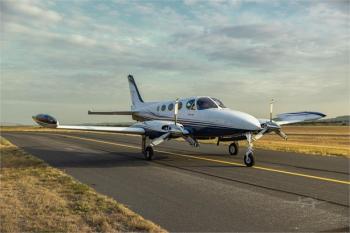 A no compromise business jet alternative for your luxe escape from the city. If you or your company are reevaluating public v private transportation, or if you need an economical stand-by for the jet without compromising luxury, this single-pilot, 6-seat, state-of-the-art, upgraded cabin-class twin is the answer. 1200 mile max range, 183 gallon capacity, RAM IV upgraded engines, cruising at 30 G...
...more
.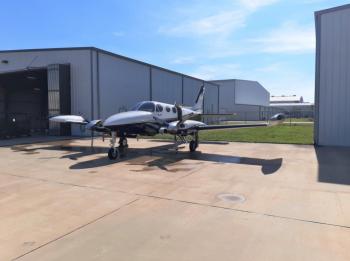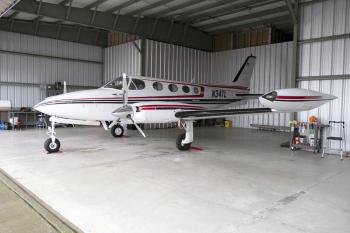 Airframe: Total Time: 3,862.9 Hours Range: 1,000 Nautical Miles Max Takeoff Weight: 6,305 Pounds Basic Empty Weight: 4,514.94 Pounds Useful Load: 1,790.06 Pounds Fuel Capacity: 183 Gallons Engines: Engine 1 Make & Model: Continental TSIO-520-NB Engine 1 Serial Number: 237067-R Engine 1 Time: 840.8 Hours Since Major Overhaul Engine 1 TBO: 1,600.0 Hours Engine 1 Overhaul Date: 9-23-09 ...
...more
.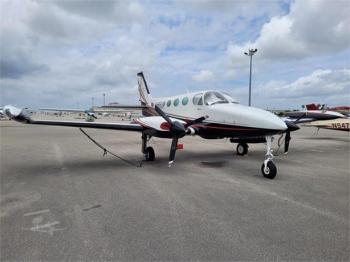 Beautiful 1979 Cessna 340A is ready for takeoff! For additional details or to make an offer, connect with Alexandra Hedrich at 941-780-6024. Airframe: Total Time: 8,625.3 Engines: Time: 8/802 TBO: 1600 Props: Left Prop S/N: 981966 Left Prop SPOH (08/14- Aviation Propellers, Inc.) Right Prop S/N: 960853 Right Prop SPOH (08/14- Aviation Propellers, Inc.)...
...more
.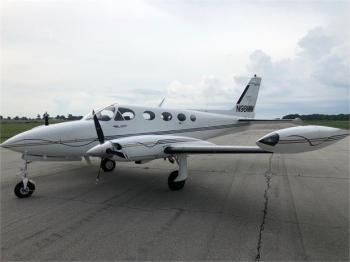 6066 *TT, 522/522* SMOH, 522/522* S New Props, Aspen Pro 1000 w/SV, G750, GTX 345/ GTX 330ES, ADS-B In&Out - Provides WX and Traffic, Flightstream 510, 183 Gal, Shadin, Air, VGs, K.Ice. Annual Due Nov. 2022, Located (MO). Asking Price $312,000 *Hrs as of November 5, 2021 Airframe: Total Time: 6,066 *Hours as of November 5, 2021 Engines: L- 522 Hrs* SMOH Continental TSIO520-NB RAM VI ...
...more
.
Looking for cabin class in pressurized comfort? Look no further than this beautiful 1979 Cessna 340A. Low time, well maintained, and superbly equipped this twin Cessna will whisk you away in style and comfort. Many extras, fresh annual, and ready to fly. Come on a take a look! Airframe: Total Time:4440 Hours Annual Due:March 2023 IFR Certified, Due:N/A Number of Seats:6 Engine(s): S...
...more
.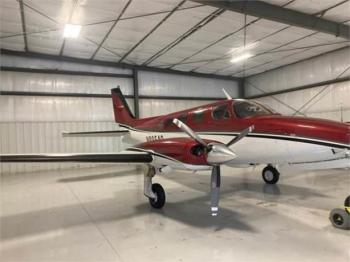 1981 Cessna 340A Ram IV - Garmin Autopilot, known ice, air conditioning, 3750TT w 160 *& 485 SMOH. Airframe: Total Time: 3,750 No damage history. February annual. RAM IV w 325 HP. Engines: Time: 160/485 SMOH Props: Time: 695/695 Left and Right Q tip propellers overhauled 4/06. Installed 10/07....
...more
.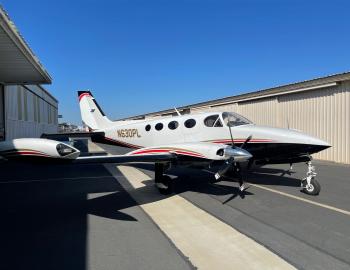 We have a beautiful 1981 Cessna 340A that has been owned and cared for by an A&P since 2008. A beautiful paint scheme and interior will surely turn heads on your next cross country trip when your cruising at 200 knots fully air conditioned. Top of the line Chelton avionics package with lots of upgrades. Aircraft is located and hangered in the beautiful and dry southern California climate at Hawtho...
...more
.