Inactive Ad
---
The ad you requested is no longer active, however you may be interested in some of the following Cessna 414 ads:
displayAdsHomeRecent
---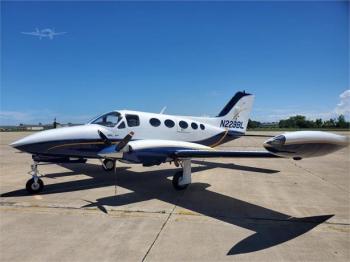 A 1973 CESSNA 414 , 5384 TTAF, Low Time Ram VI Engines, Dual Garmin 600 TXI, Dual Garmin 750's, Great Paint and Interior, Many More Updates! Airframe: Total Time: 5,384 Engines: Signature Millennium Overhaul Ram VI / 335HP Left Engine 75 SMOH / 2017 Right Engine 231 SMOH / 2002 Props: McCauley Scimitar Propellers 75 Hours Since Overhaul including Governors on Both / 2017...
...more
.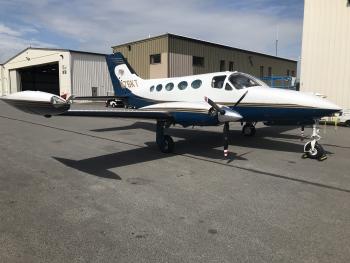 This is a beautiful 1974 Ram VII Cessna 414. Full deice equipment with new de-ice boots complete in 2017. This aircraft is equipped with side-load gear kit and landing gear doors. Interior restored in 2017 including recovered seats, carpets, and sidewalls. When restoring interior, intercom was placed throughout the entire aircraft and 12V charging ports were installed in the cabin. This aircraft i...
...more
.
5817 Hours TT, ADS-B Compliant, RAM VI Conversion, Garmin GNS530W & GNS430, Avidyne EX500 MFD, S-TEC 55X A/P with Alt. Pre-Select & Hold, Deice Boots & Equipment, JB Air Conditioning, Beautiful Paint & Interior, Complete Logs, No Damage History, Hangared, $179,900. Additional Comments: Located in Cape Girardeau, MO - KCGI Complete and Consecutive Logs No Damage History Always Hangared Airf...
...more
.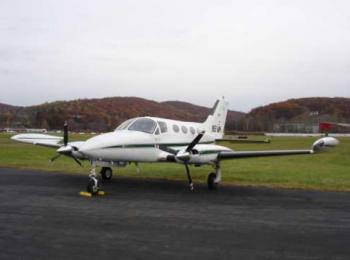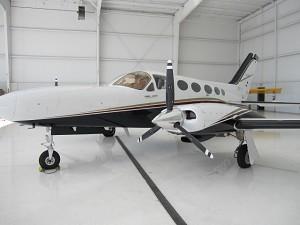 TTAF: 4875 Engine: LE:350 RE:1095 Prop(s): 400 hrs Annual: Fresh Don't miss the chance to own this aircraft. Click
here for more details.
.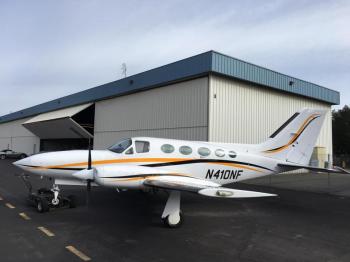 Airframe Time: 10,887 Hours TT Right Engine Time: 936 SMOH in 2008, I0-520 NB (310 HP) Recent TOP OH Left Engine Time: 846 SMOH in 1999, I0-520 ECNB (310 HP) Recent TOP OH Right Prop Time: 390 SPOH Reseal in 2017 Left Prop Time: 390 SPOH Reseal in 2017 Annual Due: July 2021 Useful Load: 2385 Lbs...
...more
.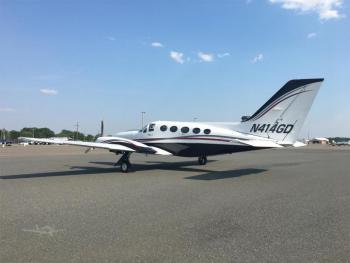 EXCELLENT RAM VII CESSNA 414A: Repainted November 2012, Interior Refurbished December 2012. Garmin 750W, Garmin 450W and Aspen Flight Display. Complete logs. No known damage history, always hangared. 795.2 hours since engine overhauls. Call for Price. Engine(s): 795.2 /795.2...
...more
.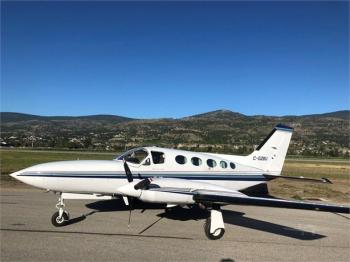 WILL PRESENT ALL OFFERS Aircraft is subject to verification of specifications, logs, times, damage and all equipment listed. Ready to go. FRESH ANNUAL JULY 2020 Airframe: Total Time: 7,226 Engines: 756 Hours SMOH 315 Hours Since Bottom Overhaul New Camshafts installed. Props: Props: 315 SPOH June 2017 McCauley Black Max...
...more
.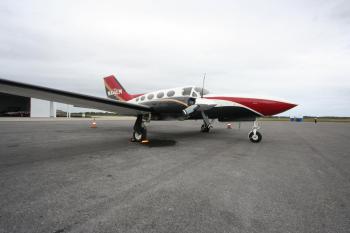 Absolutely the Right 414A RAM IV, This Aircraft is Impeccable and reflects the condition and attention to details that this owner has given N414EM with Only 20 Hours on each RAM Engine and 20 Hours on NEW Scimitar Props, Aspen 1000, Dual GNS530W, LG 9900 ADSB, EX-600, Radar, XM Weather, Factory Ice, Factory O2, Factory Air, Don't Miss this opportunity to own N414EM Airframe: 6462 Total Time Sinc...
...more
.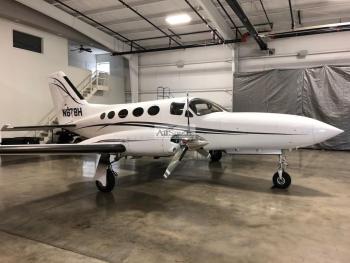 Airframe: Damage: Nose Gear Collapse 2/10 @ 4403 total Time Note: Some Airframe Logs missing Prior to 2003 Engines: Left Engine 1,556 SMOH by Ram W/700 STOH W/New Cylinders Right Engine 685 SMOH by Ram Props: Left & Right Q-Tip Props 1,556 hours Since Overhaul...
...more
.