1972 Cessna 421B
Reg # N799TF
$189,900
New to the market is this beautiful 1972 Cessna 421B. Newer paint and interior refresh, just add to the extensive maintenance performed over the last couple of years. If you have a growing company or family this airplane is ideally equipped to travel the country.
TT – 9064.3
SMOH L – 1105.9 (GTSIO-520-H) OH Date 6/17/2008
SMOH R – 1105.9 (GTSIO-520-H) OH Date 6/17/2008
SPMOH (L/R) – 1105.9
Annual Due: Now (Scheduled for 2022 annual)
Aircraft Highlights
S-Tec System 55x AP
Altitude pre-select
Kannad 406AF ELT
EDM 760 Engine monitor
PMA 6000M 6 place intercom
Whelen LED Lights
Cleveland Brakes
Hoskins Fuel computer
Factory AC
Rosen Sun Visors
New Windshield in 2018
Both prop governors OH in 2020
Speedbrakes
196 gallons usable fuel
Avionics:
GTX 330
GDL-69A Weather data link
GNS 530W
GNS 430W
PMA 6000M
S-Tec 55x AP
Interior and Exterior
Striped and painted in July 2014
While and black with red and gold accents. 9+
Interior refresh in 2006.
New leather seats, headliner, carpet and crew seats recovered with leather trim and sheepskin. 8+
Additional info
Gear up landing in 2008
Both engines OH by western skyways
Logbooks prior to 9/91 unaccounted for
The link for the logbooks and spec sheet can be found here:
https://oncenterline.net/aircraft/1972-cessna-421b/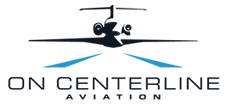 On Centerline Aviation
Denver,CA
Tell the dealer you saw this ad on
AircraftDealer.com