Inactive Ad
---
The ad you requested is no longer active, however you may be interested in some of the following Cessna Citation I / 500 / 501 ads:
displayAdsHomeRecent
---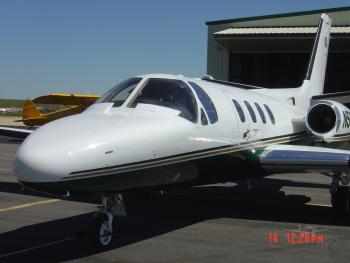 Airframe: Total Time:10846 Engines: 2940/3000 Don't miss the chance to own this aircraft. Click
here for more details.
.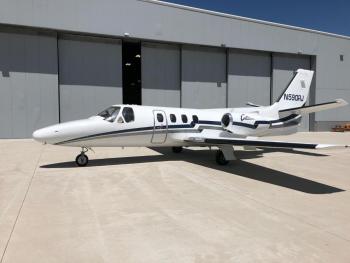 EXCELLENT ENTRY LEVEL JET. THIS IS GREAT BUY ON A CITATION WITH GARMIN UPGRADES AND VERY NICE PAINT AND INTERIOR. THIS IS PRICED TO SELL AND READY TO GO!!! YOU WON'T FIND A BETTER BUY ON A CITATION!!! 10880 Total Time since New (On Sierra Fast Trax) 2990 SMOH Left Engine 3195 SMOH Right Engine All Logs since New NDH...
...more
.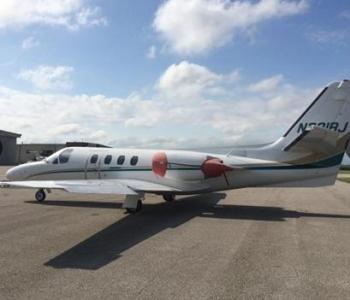 Clean Citation 501 with Reverse and Freon Airframe: 6939 Total Time Since New` Engine Specs: 3439/3439 SMOH 685/1661 SHOT...
...more
.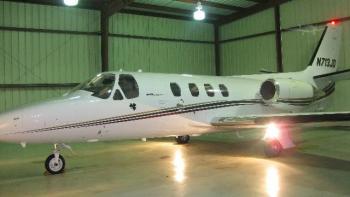 Very clean 1SP, RVSM, Reversed, 7 seat, 1-5 being done Now Airframe: 11110 Total TIme since new Engines: 2400/3060 SMOH SHOT: 600...
...more
.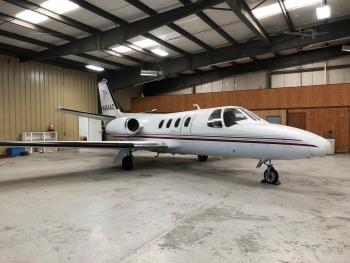 Airframe: Total Time: 6,644 Total Landings: 6,134 FREON AIR CONDITIONING RVSM RECOG LIGHTS 115 VOLT, 600-WATT RALLY INVERTER WITH 2 CABIN OUTLETS Engines: Time: 3120/3130 SMOH SHOT L/R: 1410/1240...
...more
.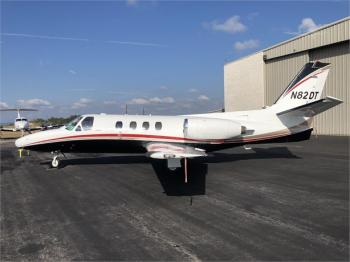 Super Low time with only 5,476 total hours and recent hots giving you 1,660 hours remaining on the engines means over a decade for most flyers. Equipped the way you want it with "High Speed Cowlings", Garmin, and 2015 paint and interior means this is a turn-key Single Pilot jet. Airframe: 5,476 Total Hours Since New 5,907 Total Landings Since New No Known Damage History, All Logs Si...
...more
.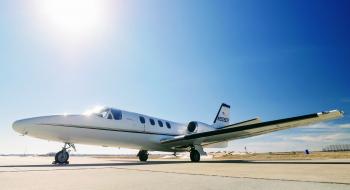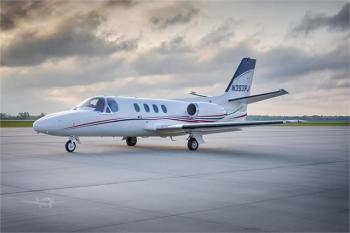 ?Aircraft can remain on Part 135 Certificate, Nation-wide customer base ?Professional Management and Crew can remain in place ?WAAS ?RVSM Certified Airframe: 8225.0 Total Hours 7154 Landings Engine(s): L/E: SN 76713 7114.0 Total Hours/1253.2 SMOH/6200 Cycles R/E: SN 77181 8155.0 Total Hours/2422.6 SMOH/6977 Cycles...
...more
.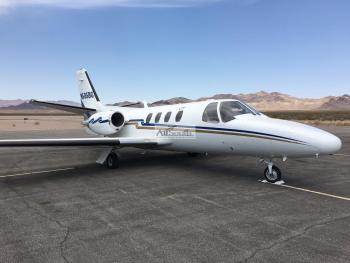 Airframe: Total Time: 6435 Total Landings: 6455 Engines: Time: 2943/2903 Cycles: 6438/6390 Don't miss the chance to own this aircraft. Click
here for more details.
.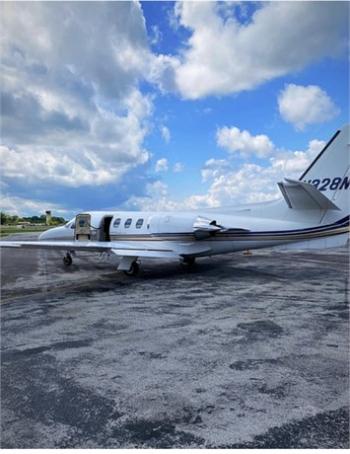 Financing Available Sierra Glareshield Zero Fuel WT 9400 Deice boots 2009 Lead Acid Phase V March 2020 Engines: Time: 2725 SHOT: 810 TBO: 3500 All New HT blades at HOT by Dallas 3070381-01...
...more
.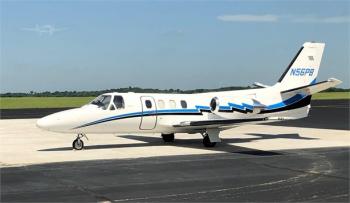 GARMIN AVIONICS, EXPANDED INTERIOR! Fresh Phase 1-V July 2019! Phase V C/W Sept 2020, due Sept 2023. Airframe: Total Time: 8,150.4 Engines: Time: 1147/1771 SOH TBO: 3500/3500 Both Engines have 'On Condition" HT Blades...
...more
.