Inactive Ad
---
The ad you requested is no longer active, however you may be interested in some of the following Cessna Citation I / 500 / 501 ads:
displayAdsHomeRecent
---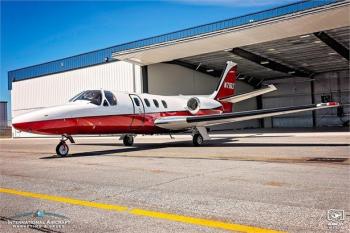 New listing! Fly high in this dream jet! For additional details or to make an offer, connect with James Perkins at 941-726-8953. Airframe: Total Time: 11,823 Total Landings: 11,834 Engines: Time: 2104/2814 SOH SHOT: 756/1123 TBO: 3500...
...more
.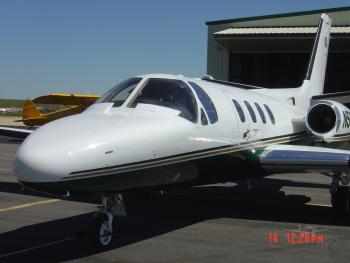 Airframe: Total Time:10846 Engines: 2940/3000 Don't miss the chance to own this aircraft. Click
here for more details.
.
Well maintained and ready to fly. Up to date phase inspections, open for offers. Call Jordan directly at 231-578-3942. Airframe: Total Time: 4,894 Total Landings: 4,879 Engines: Engine 1: 4,740 TSN HSI: 1,127 Remaining OH: 1,049 Remaining Engine 2: 4,780 TSN HSI: 858 Remaining OH: 1,049 Remaining ...
...more
.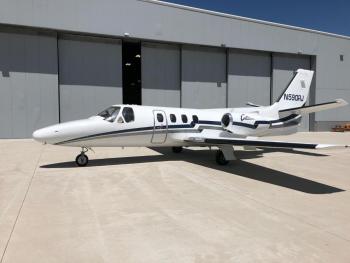 EXCELLENT ENTRY LEVEL JET. THIS IS GREAT BUY ON A CITATION WITH GARMIN UPGRADES AND VERY NICE PAINT AND INTERIOR. THIS IS PRICED TO SELL AND READY TO GO!!! YOU WON'T FIND A BETTER BUY ON A CITATION!!! 10880 Total Time since New (On Sierra Fast Trax) 2990 SMOH Left Engine 3195 SMOH Right Engine All Logs since New NDH...
...more
.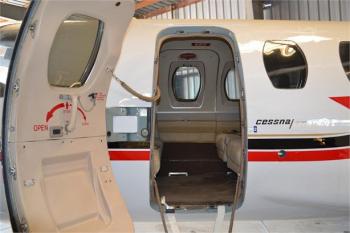 A+ -1A engines! E1 = 1532 SOH E2 = has 2800 cycles remaining on blades. Connect with Tom Lelyo at 941-216-1246 or WhatsApp at 941-374-6884. Price: Make Offer Airframe: Total Time: 6,037 Total Landings: 4,765 Engines: Time: 1532 SMOH/2900 SNEW Cycles: 4794/2718 TBO: 35020 Engine 1 SNEW: 6002...
...more
.

Citation 500 with RVSM, Garmin Panel and Recent 1-5 Inspections. Located in Athens, TX. Call Brian Bartunek for more details at 407-748-0288 Airframe: Total Time: 11,301 Total Landings: 9,541 Engines: Time SOH: 2965/2962 SHOT: 1215/1212 TBO: 3500...
...more
.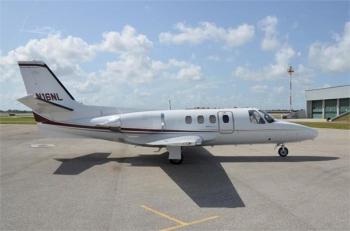 This 1977 Citation I/SP is ready for takeoff! Located in Daytona Beach, FL and is offered for sale only. For further information, contact James Perkins at 941-726-8953. Airframe: Total Time: 9,128 Total Landings: 9,166 Engines: Time: 2910/2905 SHOT: 1160/1165 TBO: 3500...
...more
.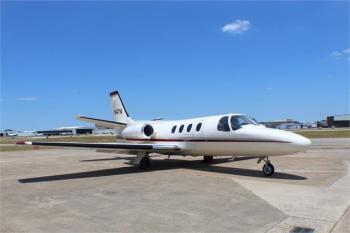 Low time, only 1004 hours since overhaul. Call for details! Airframe: Total Time: 4,506.4 Total Landings: 4,111 Engines: Time: 1004/1004 Cycles: 4111/4111 TBO: 4000/4000...
...more
.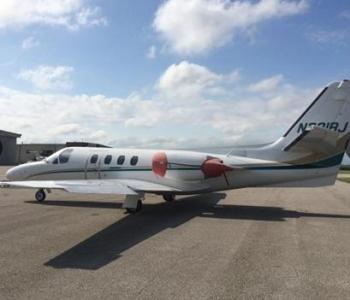 Clean Citation 501 with Reverse and Freon Airframe: 6939 Total Time Since New` Engine Specs: 3439/3439 SMOH 685/1661 SHOT...
...more
.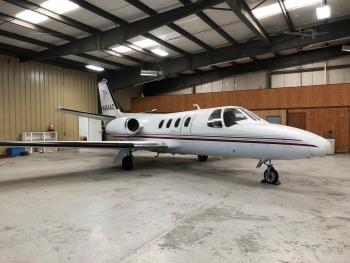 Airframe: Total Time: 6,644 Total Landings: 6,134 FREON AIR CONDITIONING RVSM RECOG LIGHTS 115 VOLT, 600-WATT RALLY INVERTER WITH 2 CABIN OUTLETS Engines: Time: 3120/3130 SMOH SHOT L/R: 1410/1240...
...more
.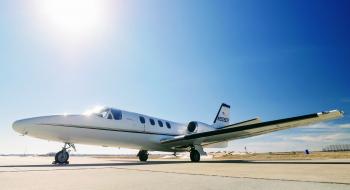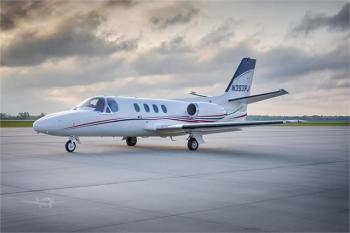 ?Aircraft can remain on Part 135 Certificate, Nation-wide customer base ?Professional Management and Crew can remain in place ?WAAS ?RVSM Certified Airframe: 8225.0 Total Hours 7154 Landings Engine(s): L/E: SN 76713 7114.0 Total Hours/1253.2 SMOH/6200 Cycles R/E: SN 77181 8155.0 Total Hours/2422.6 SMOH/6977 Cycles...
...more
.