1992 CESSNA CITATION II
Reg # N400EC
$1,150,000
705 / 705 on Engines - Pratt & Whitney Full ESP Engine Program. TR's, RVSM, Hi-Gross Weight, Freon Air, Aft Baggage, EFIS, GNS-XLS FMS, Skywatch, Aft Belted Potty, Recent Paint
Columbus, Ohio based corporation with late model, Pratt's Fully Paid Up ESP Engine Program. Shows well with new paint in 2008. Beige Leather interior for 7 Pax plus potty seat + 2 crew.

For further information, contact Brad Willette at Lane Aviation, Columbus, Ohio: 614-237-3747 Ext. 159 .

Airframe:
8274 Hours 7936 Landings Since New
--------------------------------------------------------------------------------
Engine Specs:
472 /472 SOH by Pratt & Whitney - in July 2014 3500 TBO

Engines on Full P&W ESP Engine Program !
Honeywell SPZ-500 2 Tube EFIS Flight Director
Honeywell SPZ-500 Autopilot
Dual Collins VHF-22A Comms
Dual Collins VIR-32 Navs
Dual Collins DME-42 DME
Dual Collins ADF-62 ADF
Dual Collins TDR-94 Transponders
Collins ALT-55B Radar Altimeter w/Copilot Repeater
Honeywell 650 Radar
WX-1000A Stormscope
Global GNS-XLS w/GPS FMS
Dual IND 42-C RMI
Artex 100-4 ELT
Fairchild GA-100 CVR
Honeywell Mark VIII EGPWS
BFG Skywatch TCAS
White with Beige, Black, and Burgundy Accent Stripes NEW 2008
Light Beige Leather Seats, Carpet, Light Burlwood High Gloss Cabinetry
RVSM Compliant
Air Show & DVD System w/ two 6.5" monitors
Thrust Reversers
Lead Acid Battery
Freon Air Conditioning
Angle of Attack Indicator
Scott Oxygen Masks
Wulfsberg VI Flitephone
64 Cu. Ft. Oxygen
Left and Right Digital Clocks
Rosen Sun Visors
DC / AC Converter
Engine Sync
Standby Gyro
Cockpit Sheepskin Covers
Tail Floodlight
Belted Flushing Potty
7 Passenger Interior (4 Aft Club, 3 Fwd. Club)
Fwd. Left Hand Refreshment Center
Dual Executive Writing Tables
Storage Drawers Below 5 Seats
Aft Baggage
Gross Weight Increase Modification
Ramp Weight: 14,300 lbs.
Empty Weight: 8,646 lbs.
Useful Load: 5,654 lbs.
Phase 1-5 Completed December 2021 by Stevens Aviation

No Damage History

Specifications Subject to Verification Upon Inspection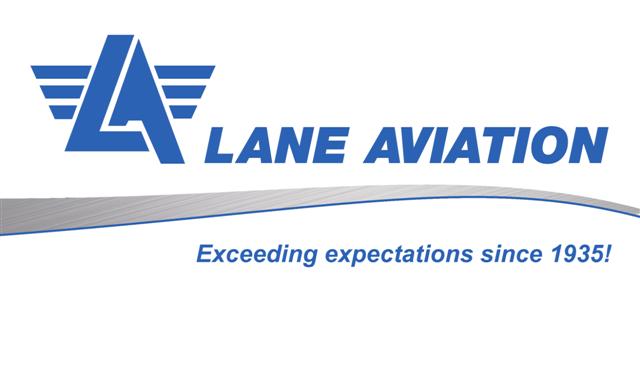 Lane Aviation
Columbus,OH
Tell the dealer you saw this ad on
AircraftDealer.com