Inactive Ad
---
The ad you requested is no longer active, however you may be interested in some of the following Cessna Citation II /SII/ Bravo ads:
---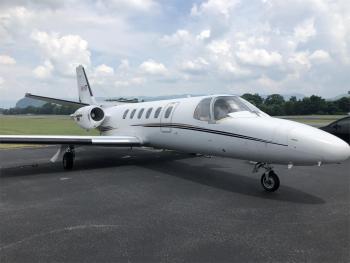 Airframe: Total Time: 15911 Engines: 686 SMOH Props: 2483 SMOH Don't miss the chance to own this aircraft. Click
here for more details.
.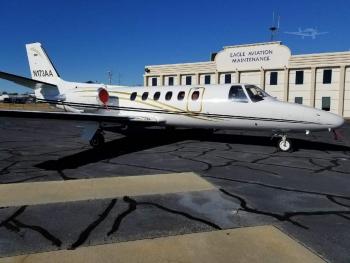 Airframe: Total Time: 10,050 Engines: Time L/R: 2796/3271 SOH SHOT: 1124/1426 SOH Don't miss the chance to own this aircraft. Click
here for more details.
.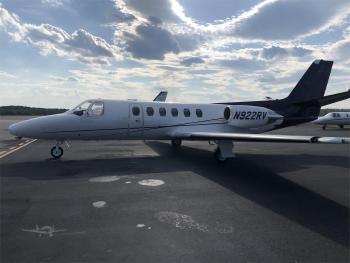 Airframe Total Time13517 Total Landings11309 Airframe3055021-=01 HT Blades Part 135 Current Engine 1 Engine 1 Make/ModelPRATT & WHITNEY JT15-4 Engine 1 Serial NumberPCE70718 Engine 1 Time13055 SNEW Engine 1 Hot Section Time1400 Engine 1 NotesHOT due at 13,399 Engine 2 Engine 2 Make/ModelPRATT & WHITNEY JT15D-4 Engine 2 Serial NumberPCE 70720 Engine 2 Time13108 SMOH Engine 2 NotesTBO ...
...more
.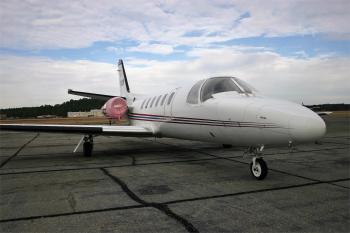 Will accept king air trades. Please give us a call Airframe: Total Time:11750 Engine 1 Time:3221 SMOH Engine 1 Hot Section Time:1054 Engine 2 Time:2510 SMOH Engine 2 Hot Section Time:50...
...more
.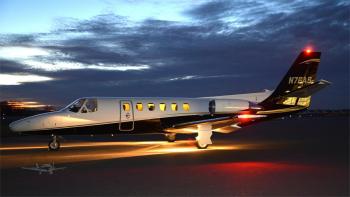 Excellent opportunity Citation with engine program! Professionally Flown and managed Citation II available for sale Airframe: Total Time: 9493 Total Landings: 9970 Engines: SMOH Time L/R: 2349/2966 Cycles L/R: 2344/3120 Fully Enrolled Vmax Gold Lite Vector Aerospace Vmax ...
...more
.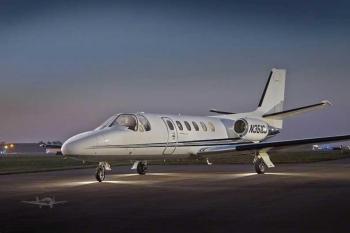 RECENTLY REDUCED PRICE! **DELIVERED W/ FRESH HOT ON 1,700HR ENGINE** With a very attractive acquisition cost, this is your opportunity to purchase the exceptionally popular and versatile Citation II. This Aircraft is equipped with a Garmin 530, TCAS II and much more. Make Offer. Airframe: Total Time: 11,740 Total Landings: 10,786 Engines: Engine 1 Engine 1 Make/Model: PRATT & WHITNEY JT15...
...more
.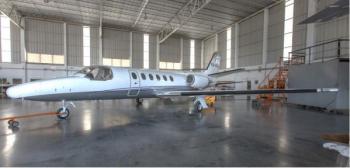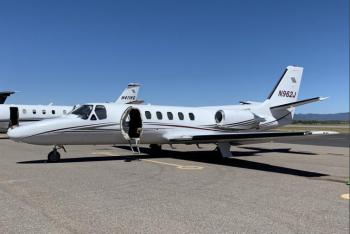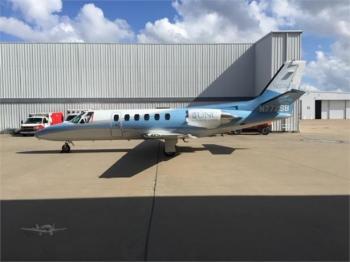 Executive Interior Available, 1425 and 1810 SOH on 100% JSSI., 530/430 WAAS, ADS-B, TR's, Freon, Air Med, 2017 Paint, TRADES CONSIDERED Airframe: Total Time: 12,582.9 Total Landings: 13,640 Engines: Left: PCE-71410 TTE: 11,892 TSOH: 1,425.9, TSHSI: 184 Right: PCE-71403 TTE: 12,261 TSOH: 1,810.1, TSHSI: 91 Engines fully current on 100% JSSI Engine Program...
...more
.
Low total time Citation S/II with fresh Phase 1 thru 5 Inspections! JUST OUT OF PAINT SHOP W/ NEW EXTERIOR PAINT!! Recent Leather interior rated 9. HT Turbine Blade. 425/425 since Hot Sections. TCAS II. RVSM. Airframe: Total Time 5,501 Airframe Total Time on Aircraft: 5,501 Hrs. Landings: 3,769 Engines: Pratt & Whitney JT15D-4B Engine # 1 : S/N 102140 SOH: 2,181 Hours SHI: 425 Hrs TBO: 3,...
...more
.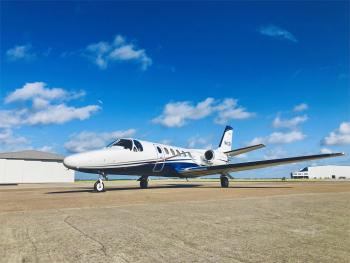 • ADSB-OUT VERSION 2 COMPLIANT • NEW WING DE-ICER BOOTS (JULY 2018) • NEW PAINT BY FORT WORTH AIRCRAFT PAINTERS (JULY 2018) • PARTIAL INTERIOR REFURB BY KI INTERIORS (JULY 2018) • UPDATED HT BLADES TO ON CONDITION Airframe: TOTAL TIME: 5138.1 CYCLES: 4342 Engines: Engine 1: TT: 5138.1HRS / 4342 CYCLES HSI AND OVERHAUL LAST COMPLIANCE APRIL 2001 3520HRS TSHSI: 1618.1HRS. T...
...more
.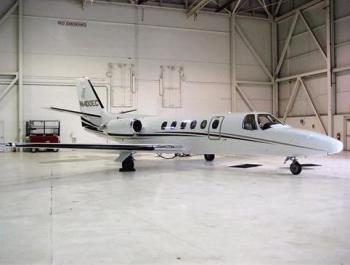 Columbus, Ohio based corporation with late model, Pratt's Fully Paid Up ESP Engine Program. Shows well with new paint in 2008. Beige Leather interior for 7 Pax plus potty seat + 2 crew. For further information, contact Brad Willette at Lane Aviation, Columbus, Ohio: 614-237-3747 Ext. 159 . Airframe: 8174 Hours 6849 Landings Since New -------------------------------------------------------...
...more
.