Inactive Ad
---
The ad you requested is no longer active, however you may be interested in some of the following Cessna Citation V / Ultra / Encore ads:
displayAdsHomeRecent
---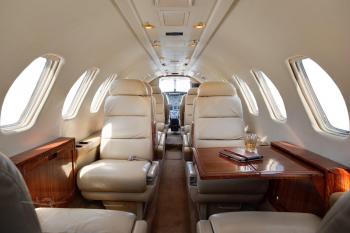 On Cescom Maintenance Program Since New No Damage History Aircraft Weight Accomplished 12/17/2017 Airframe: TOTAL AIRCRAFT TIME 12,519.2 TOTAL LANDINGS 11,724 Engines: Time: 2993 SNEW Cycles: 3134 Hot Section Time: 1199...
...more
.
further information, connect with James Perkins at 941-726-8953. Airframe: Total Time: 12,519 Total Landings: 11,724 Engines: Time: 2993 TBO: 3500...
...more
.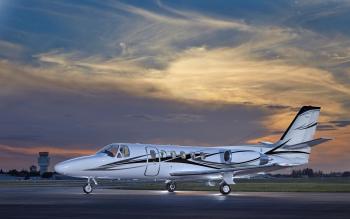 ADS-B / WAAS / LPV, Fresh Phase 1 –5 Inspections, Fresh HSI -Dallas Airmotive, 2000 Hours until Next Major Engine Event. Airframe: Landings: 4,444 Engines: TSN: 6856 CSN: 4444...
...more
.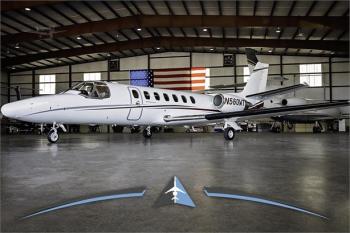 Beautiful fly-ready Citation V. Most competitively priced on the market today. Features a Garmin 750XI/650XI that allows you to input via touchscreen instead of inaccurate knobs. Engines are in need of Overhaul soon making it a perfect candidate for an engine extension program which means the next owner could own a 2k hrs remaining aircraft at a fraction of the price. Airframe: Total Time: 8,2...
...more
.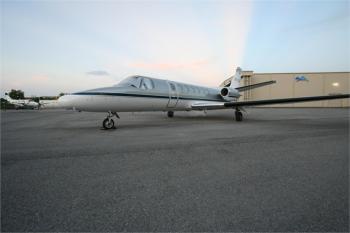 Very Low Time V, Recent I-V Inspections only 322 SHSI!!!, Honeywell 5 Tube EFIS, Global XLS FMS, Radar, TCAS, CVR, 8 Seat Configuration with Flushing Lav, Turn Key RVSM hangared Aircraft with Excellent Maintenance Pedigree. Call Listing Broker Scott MacDonald 772-781-5900 or 772-215-0805 Direct Airframe: Total Time5566 Engine(s): 2083 SOH 322 SHSI 2083 SOH 322 SHSI...
...more
.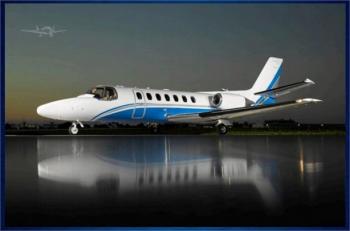 NEW TO MARKET!!! '94 Citation Ultra w/Garmin Panel, ADS-B, CESCOM Current! Airframe: Total Time: 5,946 Total Landings: 4,500 Engines: Time Remaining to Overhaul: 1150/917...
...more
.