Inactive Ad
---
The ad you requested is no longer active, however you may be interested in some of the following Cessna Citation V / Ultra / Encore ads:
displayAdsHomeRecent
---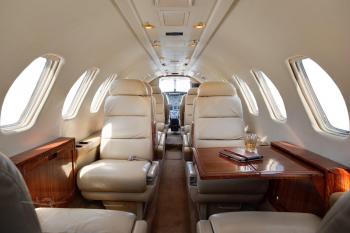 On Cescom Maintenance Program Since New No Damage History Aircraft Weight Accomplished 12/17/2017 Airframe: TOTAL AIRCRAFT TIME 12,519.2 TOTAL LANDINGS 11,724 Engines: Time: 2993 SNEW Cycles: 3134 Hot Section Time: 1199...
...more
.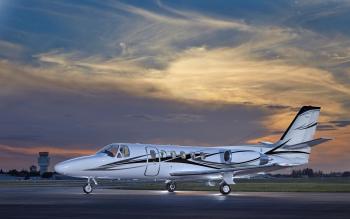 ADS-B / WAAS / LPV, Fresh Phase 1 –5 Inspections, Fresh HSI -Dallas Airmotive, 2000 Hours until Next Major Engine Event. Airframe: Landings: 4,444 Engines: TSN: 6856 CSN: 4444...
...more
.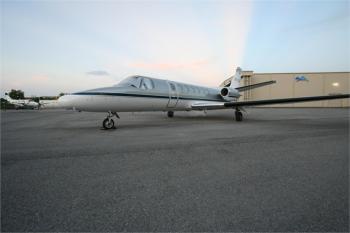 Very Low Time V, Recent I-V Inspections only 322 SHSI!!!, Honeywell 5 Tube EFIS, Global XLS FMS, Radar, TCAS, CVR, 8 Seat Configuration with Flushing Lav, Turn Key RVSM hangared Aircraft with Excellent Maintenance Pedigree. Call Listing Broker Scott MacDonald 772-781-5900 or 772-215-0805 Direct Airframe: Total Time5566 Engine(s): 2083 SOH 322 SHSI 2083 SOH 322 SHSI...
...more
.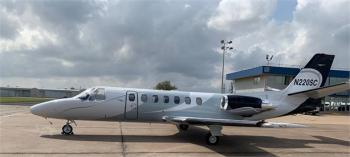 Always hangered. Complete logbooks and records. Airframe: Total Time: 6515 Hours Cycles: 5776 Engines: Pratt & Whitney JT15D-5D Left Engine Hours: 6436 Right Engine Hours: 6436 Engine Overhaul Due: 7019hrs ...
...more
.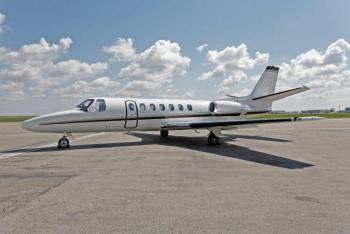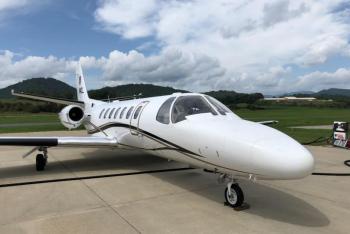 Only Two Owners Since New Privately Owned & Cessna Maintained Dallas-Airmotive "AirTight" Engine Warranty Enrolled on Cessna Pro-Parts Dual Universal UNS-1K+ Flight Management Systems ADS-B Out Compliant RVSM Certified CESCOM Maintenance Tracking Airframe: Total Time: 6,519 Total Landings: 7,291 Engines: Pratt & Whitney JT15-5D #1 & #2 6506 Hours Since New 1174 Hours Sinc...
...more
.