Inactive Ad
---
The ad you requested is no longer active, however you may be interested in some of the following Cessna Citation V / Ultra / Encore ads:
---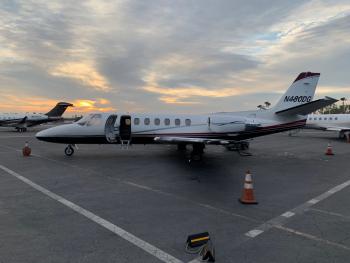 JUNE 2020: New cabin windows, Pilot and Copilot front windows new, Cockpit side windows polished. Airframe: Landings: 5,779 Engines: TSN: 7553/7488 TSOH: 635/549 TSHS: 635/549 2900 Pound Thrust Rating...
...more
.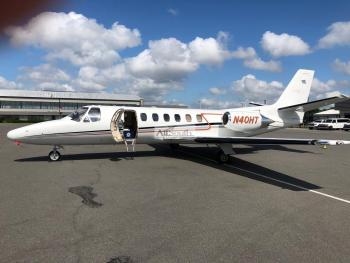 Call for Price, Trades Welcome. Airframe: Total Time: 6410 Total Landings: 5748 Engines: Pratt Whitney JT15D-5A 2842 Hours SOH, 1040 SHOT (Engines Have 760 Remaining Until HOTS DUE) ...
...more
.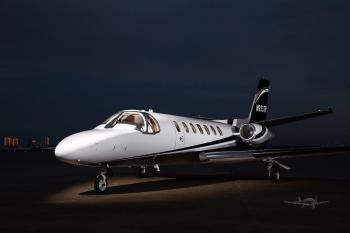 NEW to MARKET! GARMIN Equipped w/ADS-B Citation V!!! FRESH HOT! Phases 1-5 recently completed!!! CAMP Current!!! NDH!!! Complete Logs!!! Airframe: Total Time: 8782 Total Landings: 7179 Engines: Time: 1760/1412 SOH Cycles: 1438/1231 SHOT: 0/1412 TBO: 3500/3500...
...more
.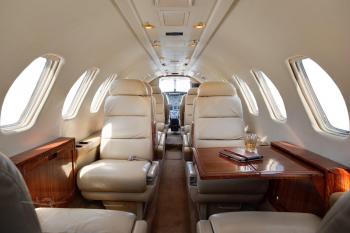 On Cescom Maintenance Program Since New No Damage History Aircraft Weight Accomplished 12/17/2017 Airframe: TOTAL AIRCRAFT TIME 12,519.2 TOTAL LANDINGS 11,724 Engines: Time: 2993 SNEW Cycles: 3134 Hot Section Time: 1199...
...more
.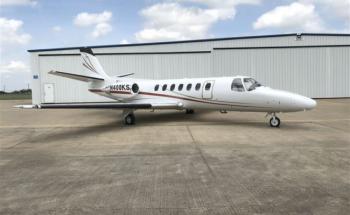 With In-flight Entertainment and the ability to comfortably seat nine passengers, this unique Citation V is the ideal aircraft for anyone flying large groups. 9 Passenger configuration, In-Flight Entertainment, XM Weather. Please inquire for pricing. Airframe: Landings: 4,416 Engines: TSN: 6819 CSN: 4416 TSOH: 3318 TSHS: 1571...
...more
.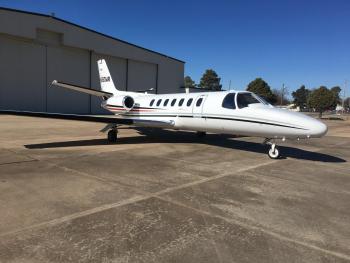 Airframe: 5920.2 Hours Since New 5666 Landings Engines: Left Engine: (TBO 3500) 5823.2 Hours Since NEW 5582 Cycle Since New 2332.2 Hours Since Overhaul (PWC) 618.2 Hours Since Hot Section (DAM) Right Engine: (TBO 3500) 5882.2 Hours Since New 5543 Cycles Since New 2372.2 Hours Since Overhaul (PWC) 618.2 Hours Since Hot Section (DAM)...
...more
.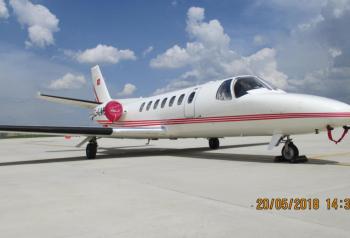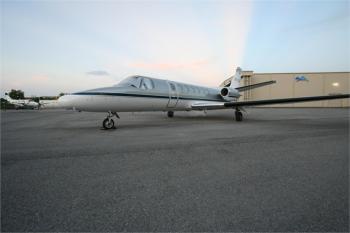 Very Low Time V, Recent I-V Inspections only 322 SHSI!!!, Honeywell 5 Tube EFIS, Global XLS FMS, Radar, TCAS, CVR, 8 Seat Configuration with Flushing Lav, Turn Key RVSM hangared Aircraft with Excellent Maintenance Pedigree. Call Listing Broker Scott MacDonald 772-781-5900 or 772-215-0805 Direct Airframe: Total Time5566 Engine(s): 2083 SOH 322 SHSI 2083 SOH 322 SHSI...
...more
.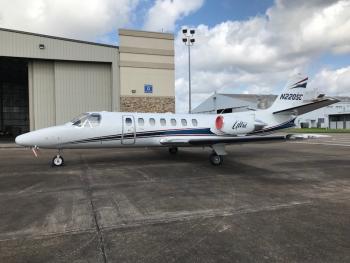 THIS IS A VERY RARE OPPORTUNITY TO PURCHASE A NO EXCUSE, LOW TIME ULTRA WITH FRESH PHASE 1-5! YOU WILL NOT FIND A BETTER ULTRA IN THE WORLD! $1.5M SPENT IN LAST YEAR ON NEW ENGINES, ADS-B, INTERIOR AND PHASE 1-5! SPECIFICATIONS SUBJECT TO VERIFICATION & AVAILABILITY UPON INSPECTION Airframe: TOTAL TIME SINCE NEW: 3597 HOURS TOTAL CYCLES SINCE NEW: 2667 CYCLES Engines: 38/38 SNEW EN...
...more
.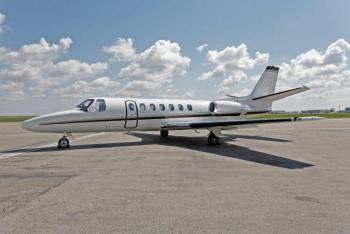 Airframe: 8928.1 AFTT - Times as of June 2020 9047 Landings Engines: Engines-Pratt & Whitney JT15D-5D Engine 1 S/n PCE-JC0597 1998.1 Engine Hours Since New 2161 Engine Cycles Engine 2 S/n PCE-JC0603 2441.8 Engine Hours Since New 2615 Engine Cycles...
...more
.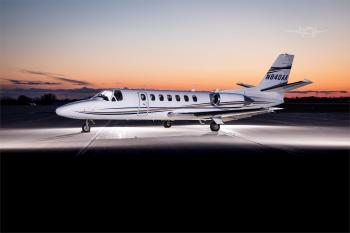 AKC AVIATION is Proud to present N840AA to Market. 500 SMOH Engines! WAAS w/ LPV, Garmin GDL 88 w/ Flight Stream 110 and WIFI. Call Kent for more Information! Would also Trade for Encore/ Encore +! Airframe: Total Time 7348 Total Landings 4927 FOR 3D VIEW https://my.matterport.com/show/?m=5XpGGyWJWGo Engines: Time: 7249/7134 Time Between Overhaul: 500/500...
...more
.